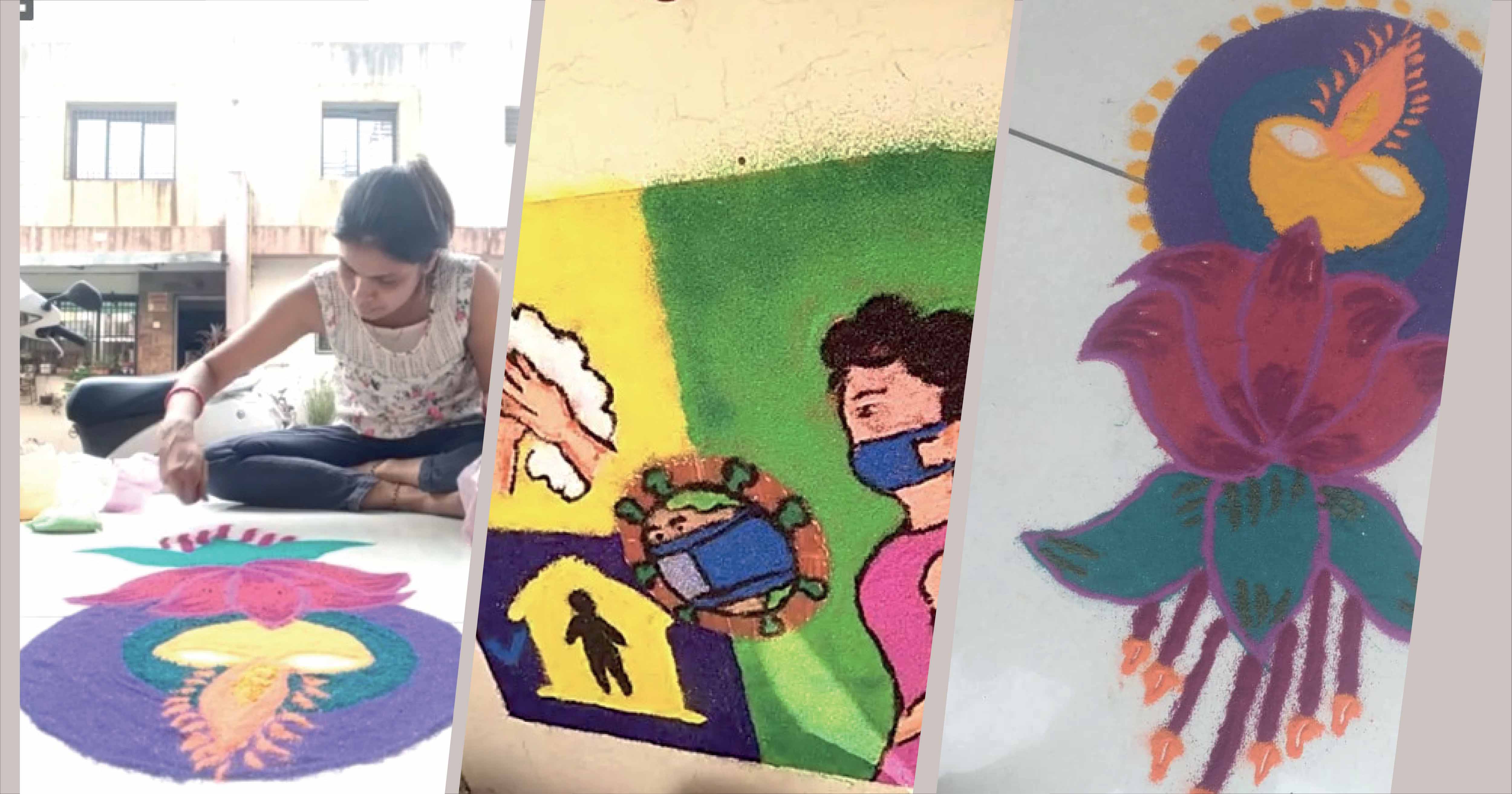 "Celebration of Diwali without rangoli cannot be imagined".
The students of Global Indian International School, Surat participated enthusiastically in the Virtual Rangoli Competition organised on the occasion of Diwali on November 10, 2020. The theme of the competition was 'Celebrating the Festival of Lights'.
The word 'Rangoli' is said to have been derived from the words 'Rang' and 'Aavalli' which refers to a row of colours and it has been an essential part of Diwali celebrations in our country. Rangoli is also known as Alpana, Aripoma, or Kolam. It is an ancient art, practiced by almost all households. In many cases, designs are passed down through generations with some of them being hundreds of years old. Although Diwali is a festival of lights, the Rangoli colours play a major role in bringing out the festive spirit during these celebrations.
Since this year has been an extraordinary one and we are all confined in our homes, the students were encouraged to participate along with their mothers, sisters, grandmothers, or any other family members.
The fun-filled activity witnessed enthusiastic participation of the students from all grades, who put together their artistic, imaginative, and creative skills to make bright and beautiful Rangolis. The parameters for the result were the selection of the design, neatness, clarity, colour combination, and creativity or new ideas implemented by the students to make their design more presentable.
The winners of the competition were Bhavya Agone (Grade 1B) & her mom, who secured the 1st position. Shrushti Yelai (Grade 8A) & her mom secured the 2nd position, and Diya Patel (Grade 4A) with her mom bagged the 3rd position. Everyone had enjoyed the artistic work of the children and appreciated the efforts of the students.
We congratulate all the winners and hope that they continue to display their talents in the future through more such events.