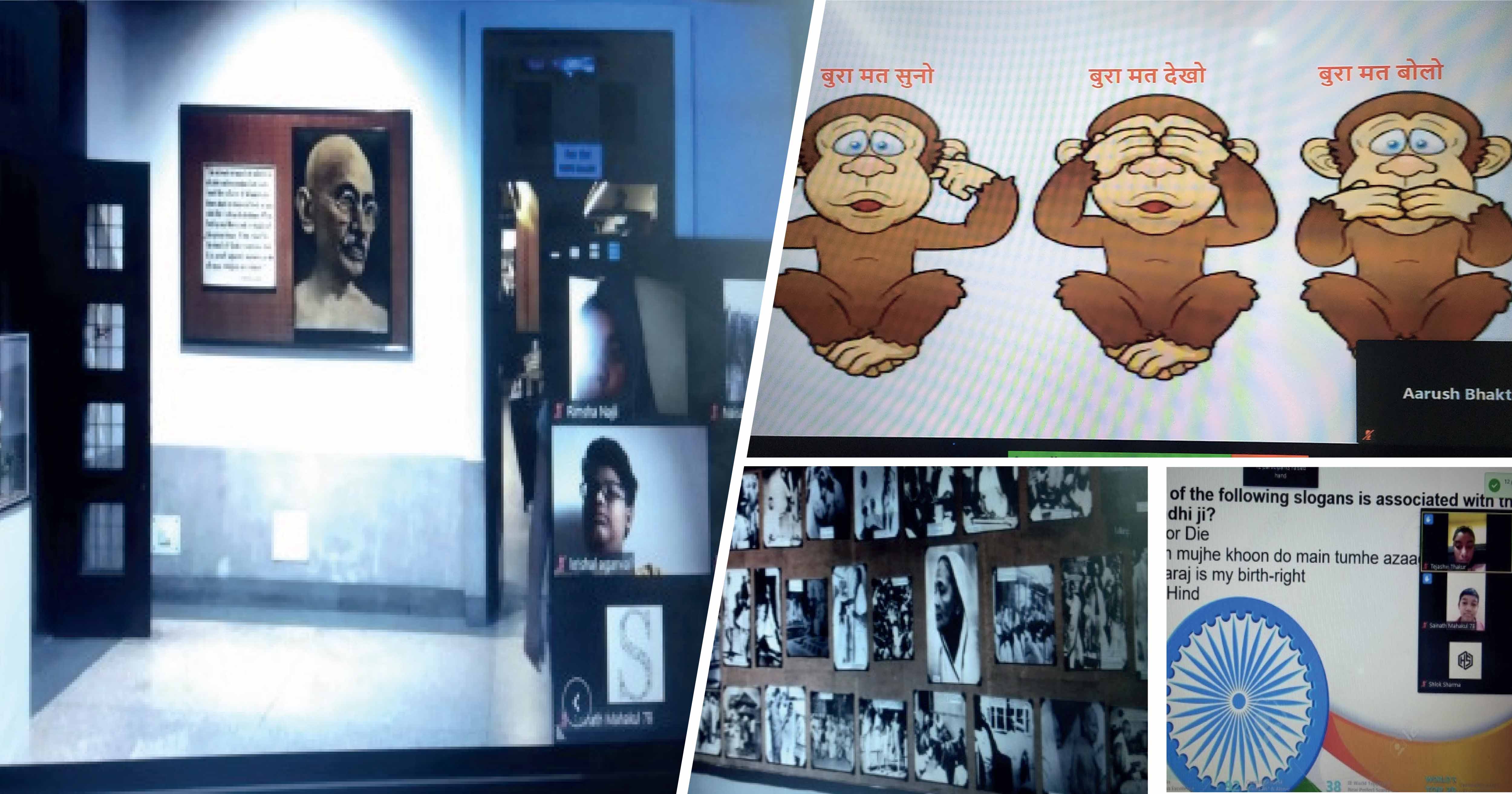 'Education is limitless. Not restricted to classrooms anymore.'
On the occasion of 151st Birth Anniversary of Mohandas Karamchand Gandhi, who is famously known as Mahatma Gandhi, Global Indian International School, Surat celebrated Gandhi Jayanti on Thursday, 1st October 2020
Mahatma Gandhi, lovingly known as Bapu by all Indians, is internationally acknowledged for his doctrine of non-violence that led India to its glorious freedom. Gandhiji led campaigns like erasing poverty, building religious & ethnic amity, ending untouchability, above all for achieving Swaraj. Gandhiji adopted the idea of dhoti along with shawl in the winter, both made with Indian "charkha".
The celebrations with a virtual morning assembly were organized on Gandhi Jayanti to spread Mahatma Gandhi's messages and encourage children to live in harmony with others. Students spoke on the importance of the day and how it is celebrated across India.
A special virtual tour to Sabarmati Ashram and Gandhi Ashram was arranged for the tiny tots of grades 1 to 5 which brought joy to their faces. The tiny tots got a glimpse of Gandhiji's life and principles of 'Simple living & high thinking' at the ashram. The children also virtually saw the statues of Gandhiji's 3 monkeys which gave the message 'not to listen, speak, and see bad things.
This virtual tour not only made the kids aware but also instilled in them the feeling of love and respect towards the father of the nation.
The students of GIIS Surat explained the teachings of Mahatma Gandhi, which can help one to become a better person.
The Students of Grades 6 to 8 participated in an intraclass quiz which was based on the values that Bapu preached and practiced all his life. A special speech with Gandhian quotes and messages brought the assembly to understand more about this legendary leader.
Overall, students enthusiastically participated and discussed the Important life events and movements of Bapu.