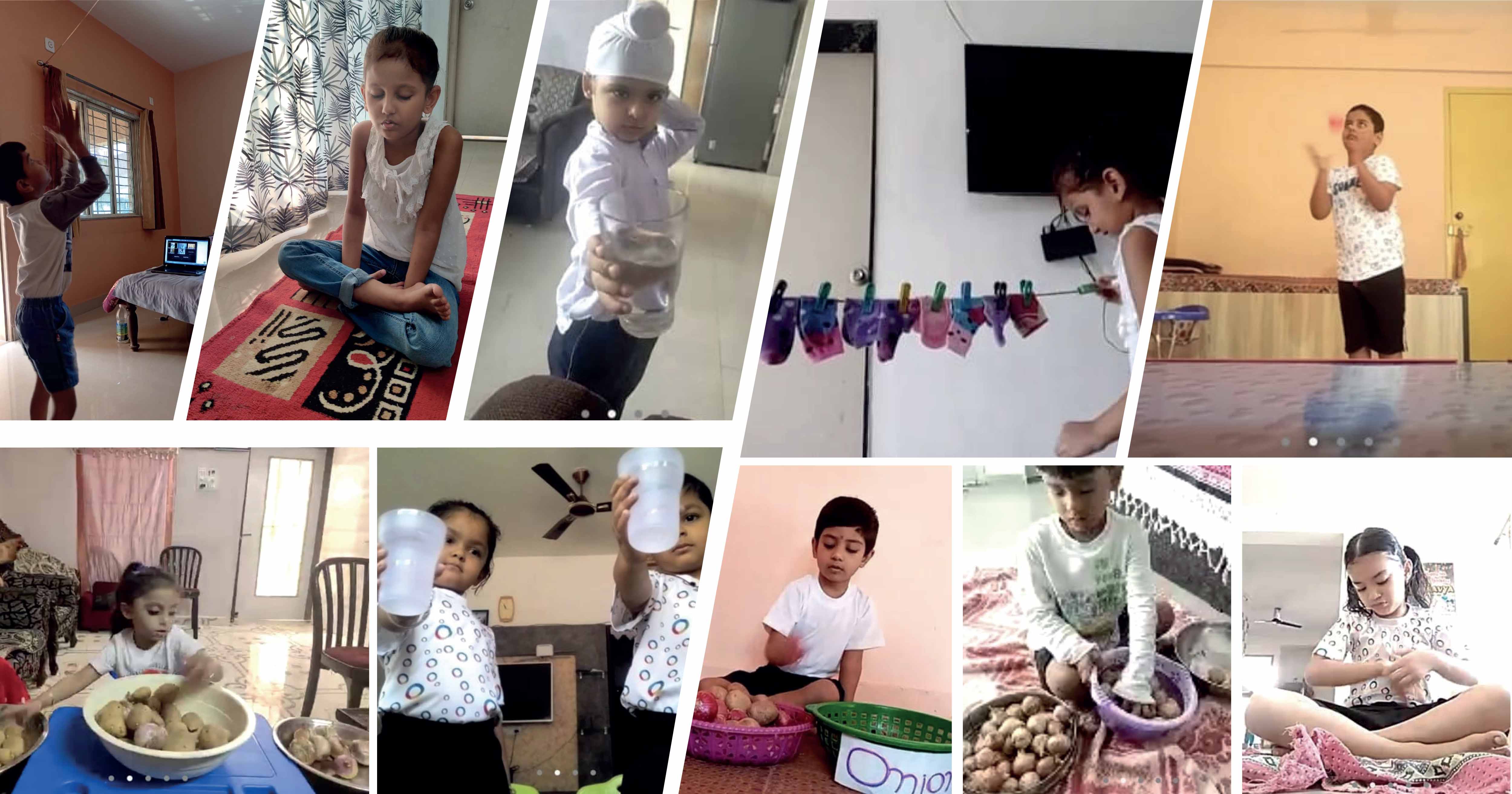 "Age is no barrier. It's a limitation you put on your mind."– Jackie Joyner-Kersee
Global Indian International School, Surat organised a virtual annual sports day on Sunday, December 27, 2020, to encourage children to remain active. The chief guest on the occasion was the Duo sisters:- Aditi and Anuja Vaidya- the first pair of sisters and women from Gujarat to scale the world's tallest peak - Mount Everest - that too in their very first attempt.
The day commenced with the live streaming of the opening ceremony followed by the prayer with the music teacher, Mr. Ashwin, and Mr. Krunal. The Physical Education teacher took a session of yoga with the tiny-tots and stressed the need to remain physically fit through various sports and games.
The tiny-tots were excited to show their spirit of sportsmanship at the virtual celebrations.
The students, along with their parents participated in an array of challenges and fun activities such as Blast it, Wear the bangles (mothers), Hops (father and child), Build a tower (family game), and many more while confined to their homes.
The event was well-planned and very well executed and the teamwork of the teachers was commendable.
The virtual sports day concluded by congratulating the winners. The school principal, Ms. Rachana Sharma applauded the efforts of the students, teachers, and parents for making the event a huge success.