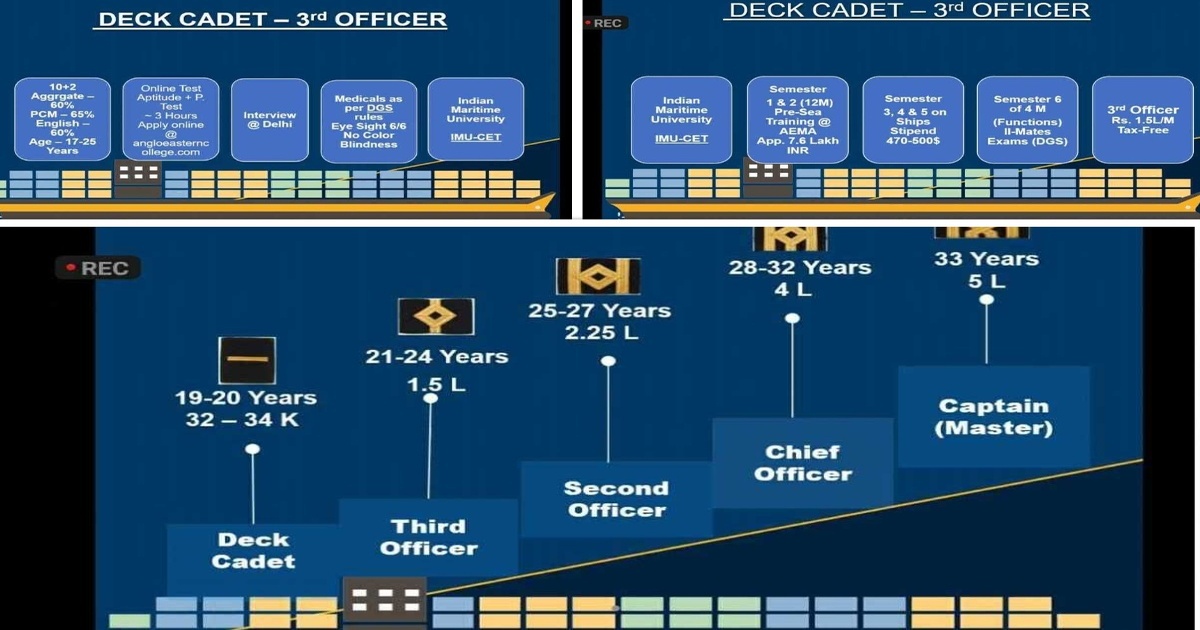 As the education systems are diversifying and expanding, it has become difficult to choose the right kind of career that not only suits one's self but also helps one to succeed in their profile. Career guidance must start in the school itself, especially for secondary and senior secondary students.
Career Counselling can help an individual understand one's self, as well as work trends so that one can take an informed decision about career and education. With an aim to provide proper guidance to its students, Global Indian International School hosted a career guidance webinar on "Pathways in Merchant Navy".
A career in the shipping industry is both lucrative and glamorous, with its own share of pros and cons. To make students aware of things related to Merchant Navy, Global Indian International School invited Mr. Ketan Chakranarayan from Anglo-Eastern Ship Management (AESM), to deliver an informative career guidance session on Merchant Navy. Students aspiring to shape their future in this field, and get an on-job insight from the world of Merchant Navy were invited to be a part of this one-of-a-kind webinar.
The webinar was mainly designed for the students of Grade 9- 12. The students of the surat campus participated enthusiastically in the webinar.
Through this webinar, the students were oriented regarding the different career options in the Merchant Navy, the academic requirements, and the benefits of a shipping career.
Mr. Chakranarayan spoke strongly about the Merchant Navy as a career option. In addition to the facts and figures relating to ships, containers, and the crew, he provided the students with detailed insight into the field, such as degree awarded, eligibility criteria, the process of selection and enrolment, the period of the training, pay scale, benefits and the risks involved, etc.
A very captivating and inspiring session motivated our students to serve the country. The students had a lot of queries which were resolved during the Q&A session at the end.