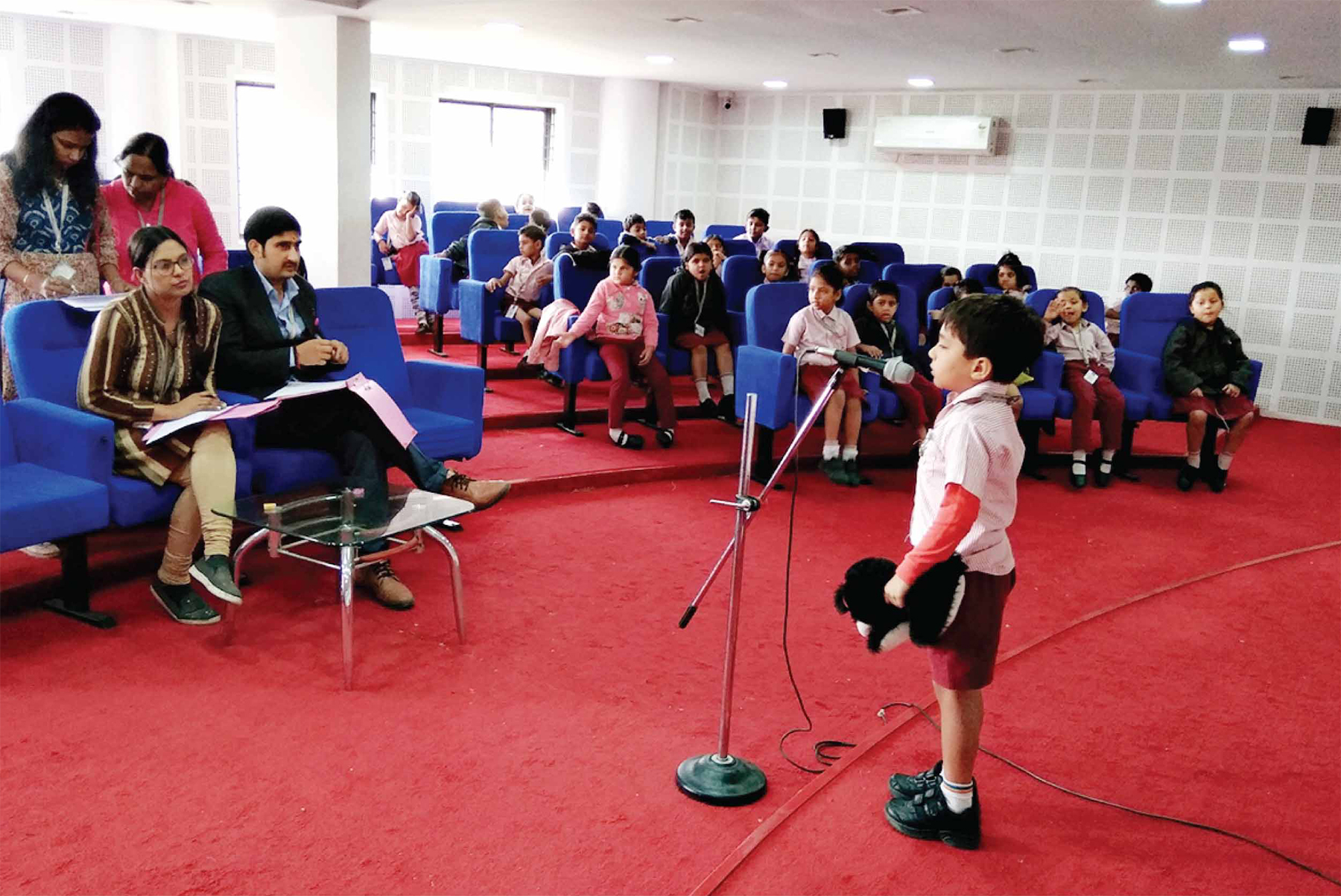 It is rightly said that, "Imagination is the key to creativity and children can be trained in many ways to develop greater skills of imagination."
At Global Indian International School Surat, we believe that Storytelling is one such way which teaches young children about real-world social interaction while developing knowledge as well as a flair for creative arts. With this view, the Pre-Primary Segment of GIIS Surat organized a Hindi Story Telling Competition in December 2018.
A preliminary round was conducted within the respective classes and as per the criteria, four children were selected from each section. Each and every participant narrated a beautiful story while emphasizing on a specific moral value. The Competition was judged by two of our Hindi experts, Mrs. Reena Antil and Mr. Balkrishna Pandey. This was overall an enriching activity and helped the students inculcate good moral values while enhancing their vocabulary and speech building skills.