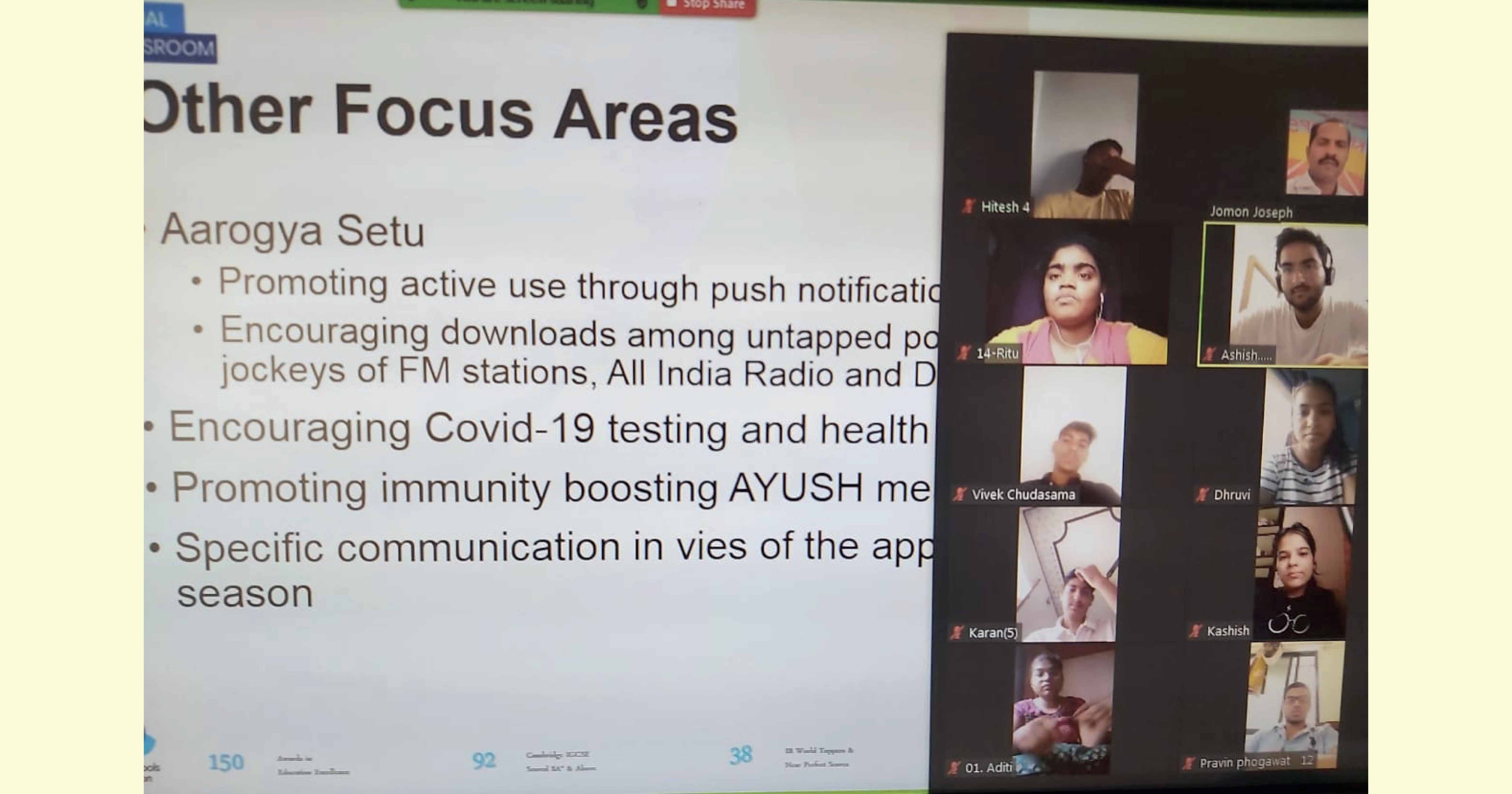 The novel coronavirus has impacted the nation in significant ways. People all over the world are trying to find various ways to help exchange knowledge on the severity of the outbreak and the pandemic as a whole.
Global Indian International School, Surat has joined the fight against the ongoing global crisis and sensitized the students on the spread of Covid-19.
Based on the directions from the Central Board of Secondary Education (CBSE), the school organized an awareness campaign on the virus and measures to be taken to keep the students safe.
The duration of this campaign was of 15 days, which took off on 15th October.
The awareness campaign was intended to remind students of the various Dos and Don'ts in dealing with the Covid-19 pandemic, such as the importance of wearing masks, social distancing, personal hygiene, avoid public gatherings, and stay home as much as possible.
A regular session was arranged for the students of Pre-Primary to Grade 12 about important habits to be followed in routine life along with the importance of doing the activities. Students were also given health tips to boost immunity.
With an objective to educate kids about handwashing, GIIS Surat also celebrated Hand Washing Day. Global Handwashing Day is an annual global advocacy day dedicated to advocating for handwashing with soap as an easy, effective, and affordable way to prevent diseases and save lives.
At the end of the campaign, students were able to learn several measures to ensure the safety of their family members, and the broader community, as these measures will help them fight off and defeat this global pandemic.