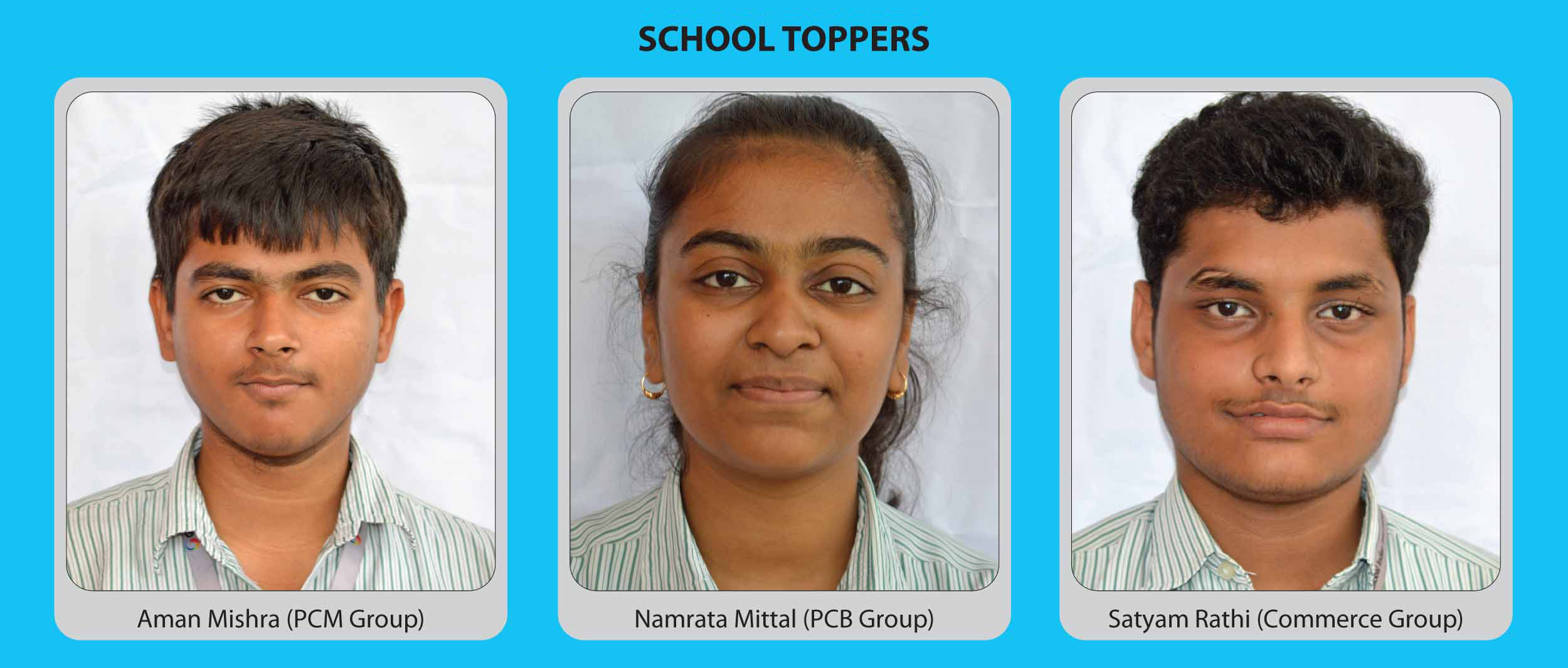 Students of Grade XII of Global Indian International School (GIIS), Surat performed outstandingly well in the all India Secondary Board of Examinations held in March, 2019. The result was declared on 2nd May, 2019 morning in which all our students performed quite well scoring good marks in May 2019. This was the first batch of the school to take class 12 board examinations and pass with a good percentage.
A total of 31 students (12 from Science and 19 from commerce) wrote the exam this year.
The school topper Aman Mishra (from PCM group) scored 90.4% followed by Namrata Mittal (PCB group) and Satyam Rathi (Commerce group), both scoring an aggregate of 86.4%.
From the science group, Aman Mishra stood out as a subject topper for Maths (95/100), Chemistry (95/100), Computer science (89/100), and Physics (89/100).
Namrata Mittal is the English and Biology subject topper and has scored 87/100 and 95/100 respectively.
Apart from these scholars, Swati Pragya too outshined in Biology and Informatics practices by scoring 95/100 and 94/100 respectively.
Satyam Rathi topped the commerce batch of the school and scored 95/100 in accountancy.
Other Commerce subject toppers include Nirav Sharma, who scored 95/100 in Economics, Shivani Singh - 91/100 in Business studies and 80/100 in Informatics Practices, and Jessica Agrawal scoring 81/100 in English.
Excited and happy about the results, Dr. Ashok Raj - Principal, GIIS Surat said - "Our students have done well and we feel good about the fact that we have delivered on our academic front by achieving outstanding Board Result of the very first batch. Teachers and parents are to be congratulated for extending their constant support to the students in discovering their true potential and guiding them to the success."
Our students have surely made us proud with their stellar performance in the 2018-19 Board Examination. We at GIIS Surat are extremely proud of the hard work and sincere efforts that these children have put in along with their mentors and teachers. They have not only set a benchmark for the second batch to perform well but have also given them an outlook on how to prepare and channel their schedules for an outstanding result.