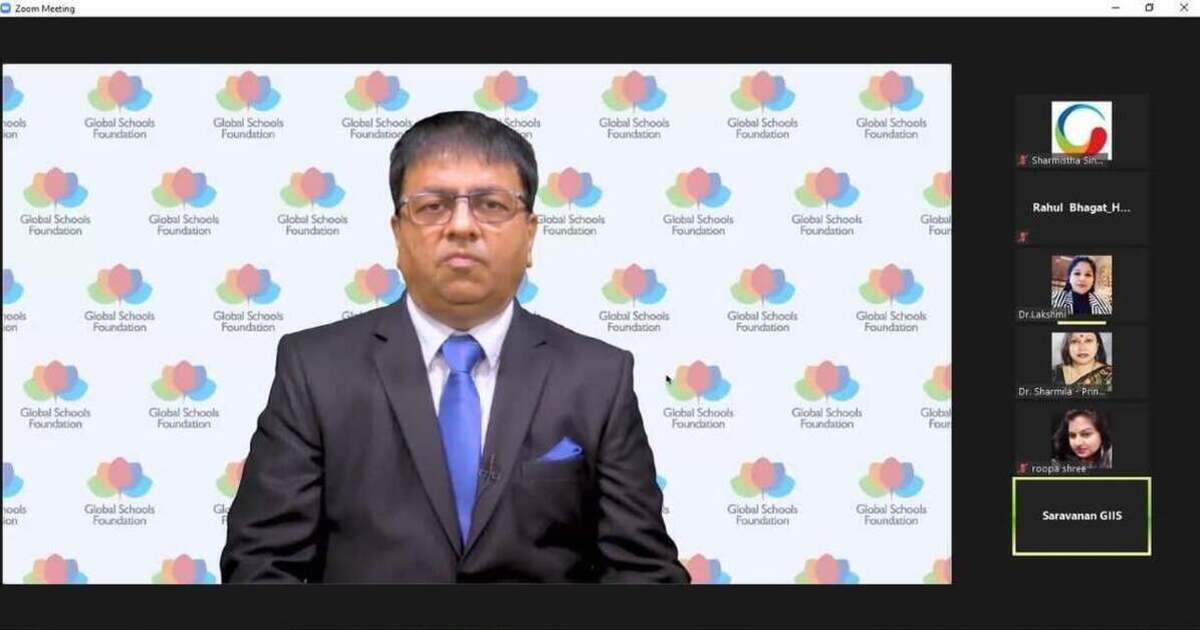 Global Indian International School introduced the campus Global Annual Leadership Summit (GALS) 2020 to promote cross-pollination of ideas at the grass-root level. Every year GIIS management across Asia organizes this meet up to work on ideas to improve the current methodology and way of delivering education across the campuses. This annual meet helps the management in selecting some of the best ideas and implement them in one of the campuses to test its practicality and operational actuals. Like every year, this year too the summit focused on taking student-centric education to new heights and deeper understandings.
More than 165 leaders, teachers, and staff members from three different campuses including Hadapsar, Whitefield, and Bannerghatta attended the event to contribute their ideas for the welfare of the students during the virtual conference.
The event commenced with an opening message from Mr. Atul Temurnikar- Chairman and Co-founder of GIIS. In his speech, he said that "the dynamic exchange of ideas will surely take GIIS to new heights and I hope the idea sharing process from individual perspective during the GALS2020 will help each and every staff member to resolve the problem with new strategies." Mr. Rajeev Bansal - Country Director, GIIS India encouraged the participants through his special message.
After a month of brainstorming on various topics, 28 different team members and leaders from the three campuses presented their ideas. It began with a series of discussions that led to the final presentation by the team leaders on the final day of the summit. It was a fruitful summit where everyone got an opportunity to share their ideas that could add up to the current methodologies and boost campus productivity.
Other functional heads as well as principals from Whitefield and Bannerghatta also shared their inspirational messages by guiding and supporting all the team leaders, teachers, and staff to come and share their final observation and recommendation virtually. Ms. Melissa Maria - Principal GIIS Smart Campus, Punggol, Singapore also motivated the team through her encouraging words.
Meanwhile, Dr. D Lakshmi Prasanna, Principal GIIS Hadapsar also addressed and said "GALS is not about group discussions but about the immense capacity the staff can exhibit during the whole process. Thank you dear staff for the great teamwork. I encourage you all to take the work you do seriously & do it to the best of your ability. Please do it with a sense of honour & humility." Further, she added - " I would like to extend my gratitude to our Chairman & Co-founder, Mr. Atul Termurnikar, who has initiated the GALS & has supported us in various ways to make this summit virtually possible. My sincere thanks to all the members of management for their constant support."
The event ended with the final assessment and submission of all the PPTs. The final closing remark was given by Dr. Ashwani Kumar Saxena, Principal GIIS Whitefield.