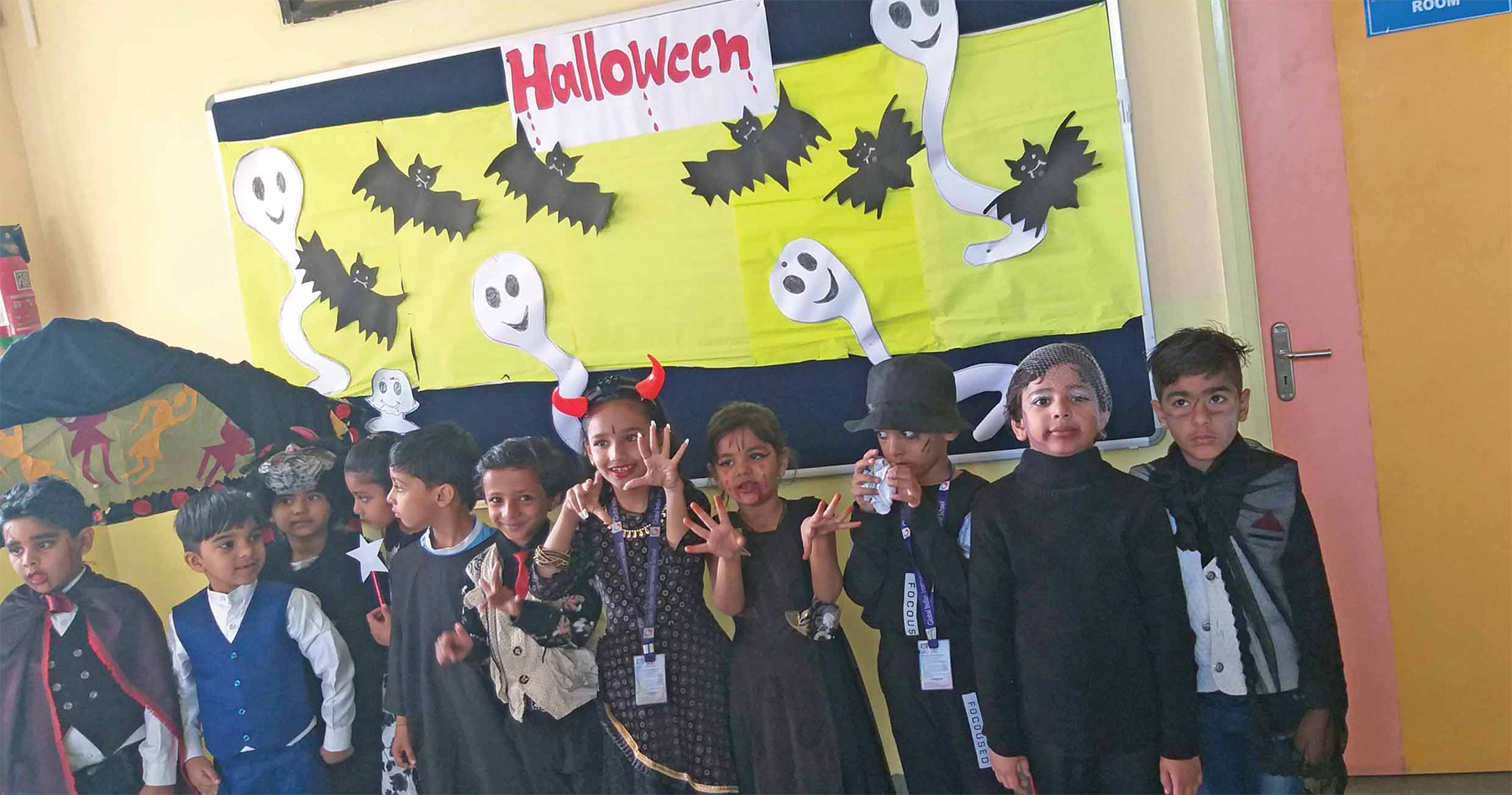 INDORE, 6 NOVEMBER, 2018 - Global Indian International School (GIIS), Indore students celebrated the festival of Halloween in the campus as students participated in numerous fun games and exciting activities. Enthusiasm and happiness could be seen all around as little toddlers of the campus have a fun filled day out in school.
Halloween is an American festival that is celebrated to remember the departed souls, martyrs and saints in a fun and happy manner. Individuals dress up in their favourite costumes and visit random houses to ask for "tricks or treats". The word trick refers to performing a mischief on the property of the home owner if they refuse to treat the spooky visitors.
Students of grade 1 also joined the tiny tots along with the school principal; even teachers joined the celebrations by dressing up in costumes of supernatural figures. Students got dressed up like ghosts, monsters, witches and devils, characters from their favourite fiction stories, etc. and played fun games based on trick and treating method, pranks and telling stories sessions to get their Halloween spirits high. To make the day all the more happening and productive for students, each section was involved in activities to bring out the essence of the festival. Some prepared Halloween masks, some learned to trace Halloween bats while some played Jack O lantern bag toss enjoying their day to the fullest.
The day was all about singing melodious Halloween songs, dancing, playing games and having good food/sweets with everyone together as one team.