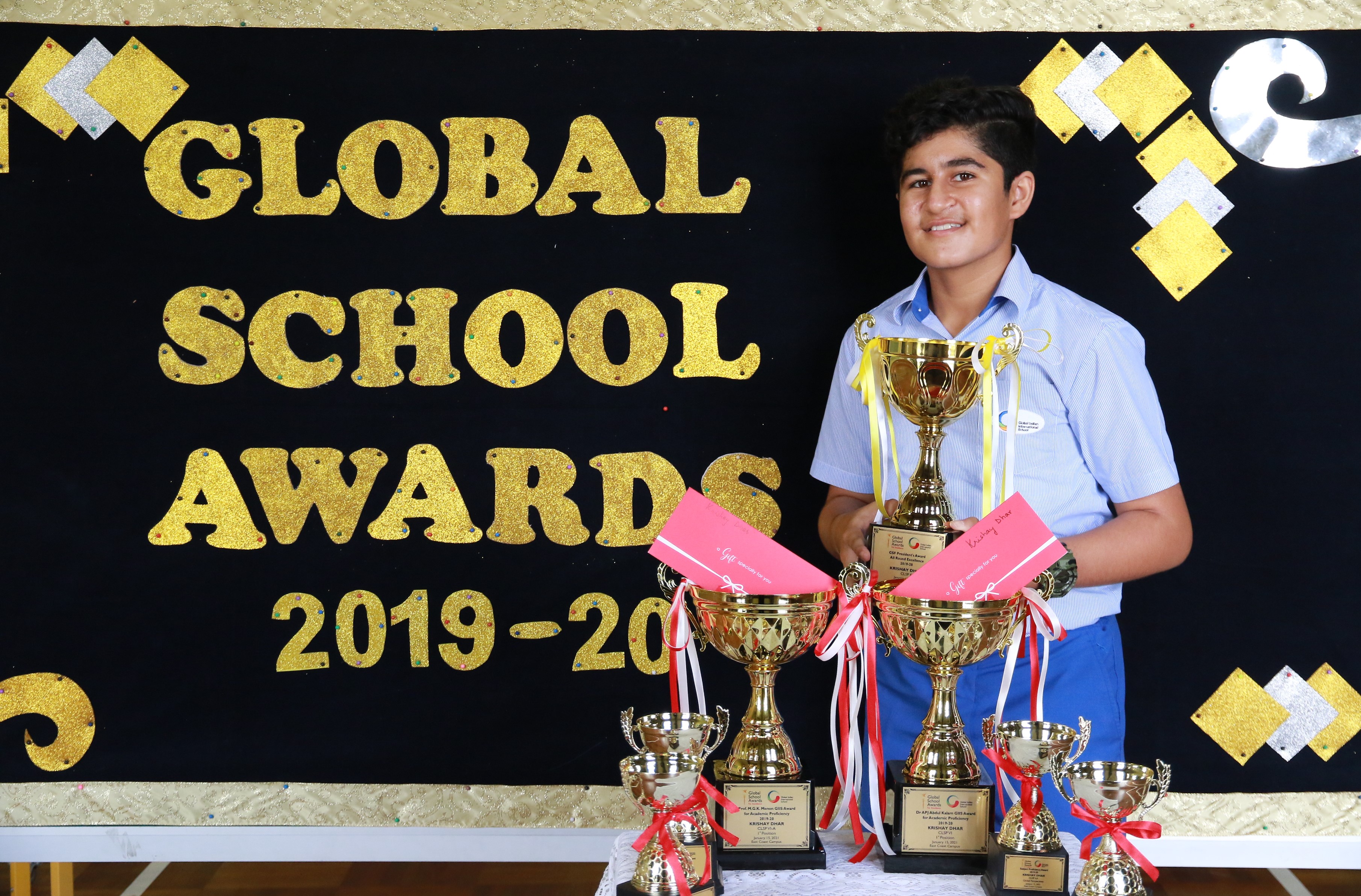 Awards are a way to encourage good academic results and inculcate a competitive spirit in students. Students are the soul of the school, these beautiful saplings grow into strong, responsible and creative individuals who through constant nurture, motivation and appreciation not just flourish but inspire their peers to aspire and spread their wings wide and high.
On 15th January 2021, GIIS East Coast campus organised the Global School Awards ceremony recognising students who have performed exceptionally well in academics and honouring those who have excelled in sports and co-curricular activities such as Performing Arts and Literary skills. It was a matter of great pride to accolade and honour the students who through their sheer hard work, determination, talent and perseverance have made a mark for themselves and have become role models for their peers
The ceremony commenced with a message from Mr. Rajeev Katyal (Deputy COO, GSF) after which the Head of our school, Mr. CVK Sastry addressed the gathering. The ceremony concluded with the Singapore and Indian national anthems and was a very big success.
The following awards were given to our young children.
1. Justice CS Dharmadhikari GIIS award for co-curricular excellence: for students in various cocurricular activities such as performing arts, literary activities, fine arts and leadership skills.
2. Chandrakant Borde GIIS Award for sports excellence: awarded to students who have secured positions in International/National/Zonal or Interschool sports competitions.
3. Subject Proficiency Award: awarded to students for having performed exceedingly well in a subject in their segment.
4. Prof. M.G.K. Menon GIIS Award for Academic Proficiency- awarded to students who have secured the first three positions, section wise.
5. Dr APJ Abdul Kalam GIIS Award for Academic Proficiency: awarded to students who have secured the first three ranks level wise.
6. GSF President's award for all round excellence: for students who have shown exemplary performance in all areas including academics, co-curricular activities and sports.
Multiple awardees: awarded to students who have gone an extra mile and bagged awards under multiple categories.
The proud parents of these awardees did not miss out on the live event, as it was broadcasted live by a team of professionals on multiple social media platforms.