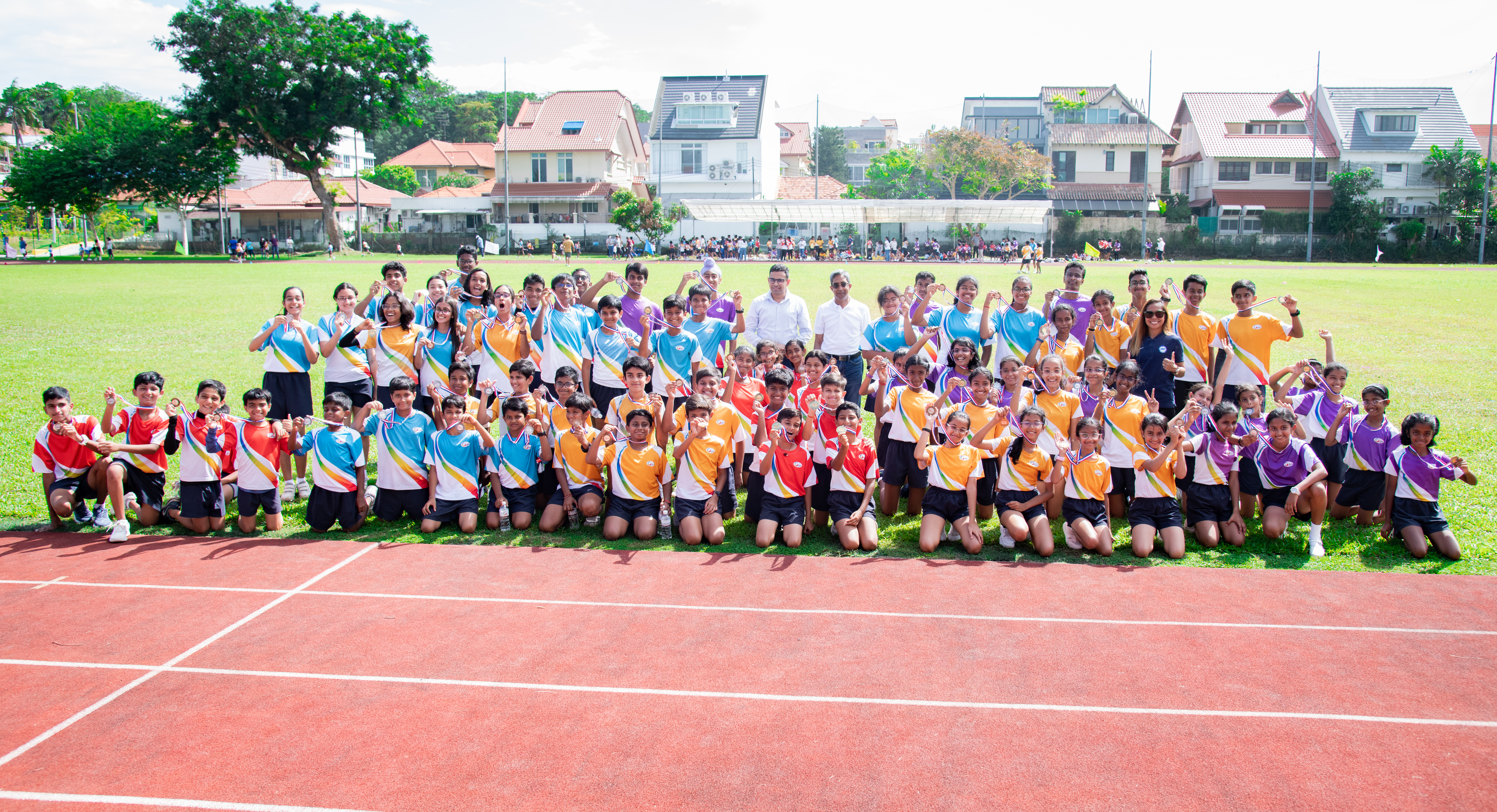 GIIS East Coast Campus hosted the Annual Sports Day 2022 on Oct 15, 2022 which witnessed enthusiastic participation of students from all grade levels. The event gave the students an opportunity to showcase their athletic spirit and sportsmanship participating in various sports.
The event commenced with the lighting of the torch and oath taking ceremonies followed by the speech delivered by the sports captain Shreyas Prakash. Ms Ernie Sulastri, Captain of Singapore Women's Football National Team and Founder of Singa Champs, a sports programme for kids with Autism graced the event as the Guest of Honour.
Parents cheered on as the students gave their best participating in various track events including 100 m, and 4x100 relay races. The other highlights of the event include the dance performance on 'Hokey Pokey' by the adorable tiny tots from the GMP, medley of Zumba and yoga, and song performance by the school choir.
After an eventful day, a prize distribution ceremony was held where medals were handed out to the winners of the races. The overall champion trophy was awarded to the Sunflower House, who displayed a dominant show throughout the event on the other hand the March Past trophy was awarded to the Orchid House. The Sports Meet was overall a great success, and all those attending the event had a great time.
GIIS has always strived to provide ample opportunities for its students to explore their talent in different fields and grow beyond classroom learning. The annual sports day is a perfect embodiment of the GIIS 9GEMS pedagogy that emphasises on excellence in sports as a major part of holistic development in students.