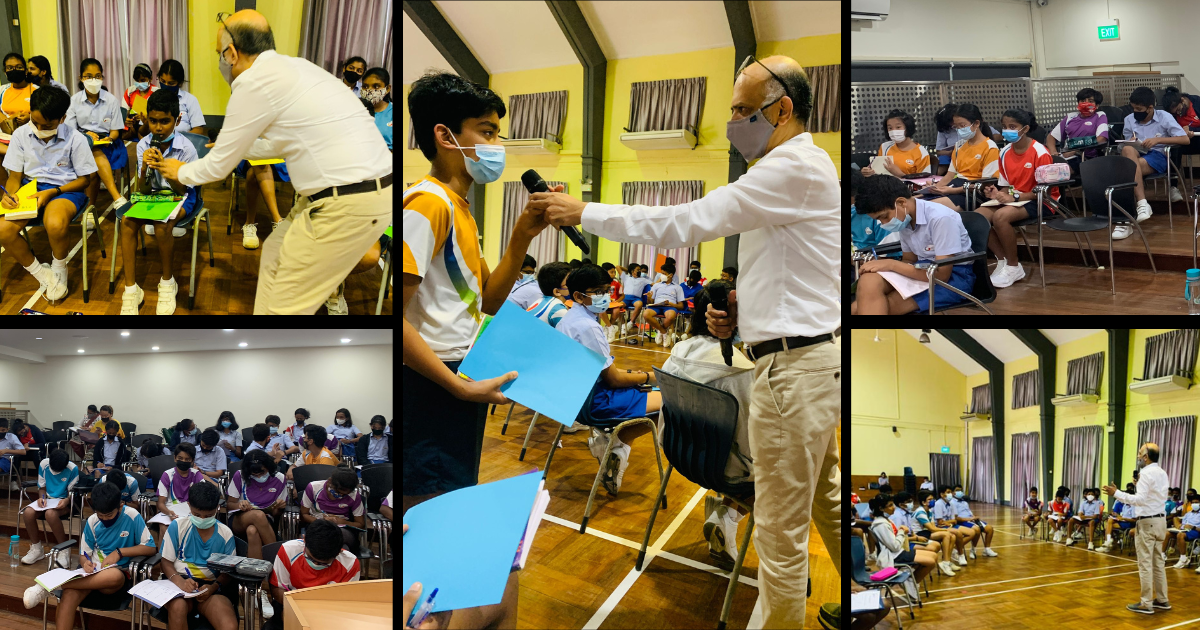 East Coast Campus organised an insightful workshop on goal setting for its CBSE and CLSP Grade 7 and 8 students encouraging them to participate in their learning journey. The workshop was conducted on May 13, 2022, by Mr Kenal Kothari from the Shrimad Rajchandra Mission, wherein he discussed the importance of following one's passion and setting goals aligned with them.
During the interactive session, students explored their understanding, learned new strategies, and shared their perspectives on goal settings. They created vision boards based on the roadmaps they had created to set and achieve realistic goals. They also learned about the 4R's Realise, Rewind, Replan and Re-energise which are an essential part of goal setting.
The students worked in groups to prepare a skit on willpower and presented it in front of their peers. They also demonstrated their learning at the end of the session.
GIIS has always believed in laying strong foundations for its young learners, giving them numerous platforms, and taking various initiatives to help them grow holistically and become successful. The workshop initiated by the school is an ideal example of how the school is fostering internationally-minded students and helping them excel with 21st-century skills.