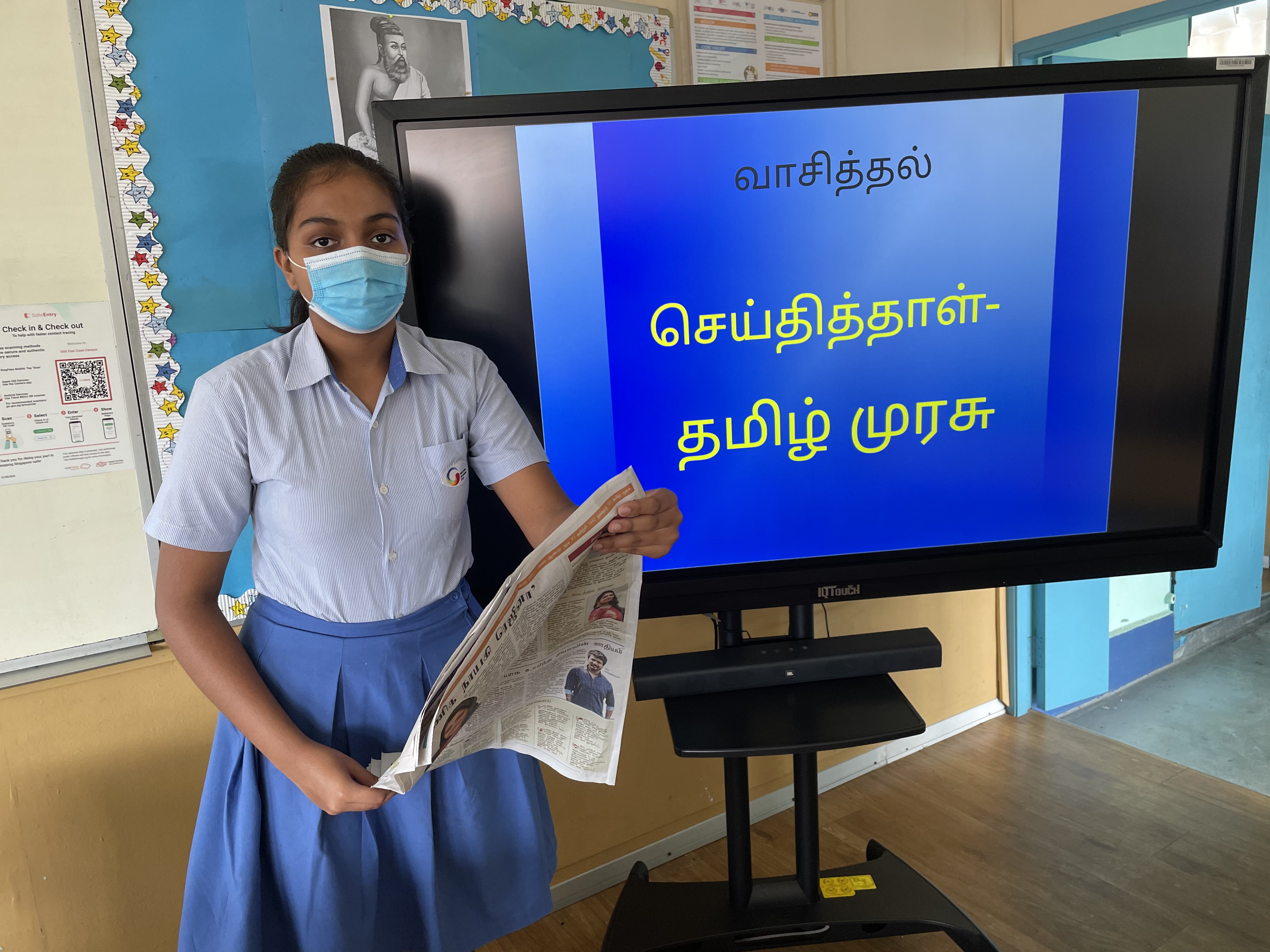 GIIS East Coast Campus held its language literary week from 19th July to 23rd July. Several activities such as book reviews, puppet shows and model making were conducted as a part of the language week for all students.
Students participated in Tamil language week through various activities planned for different age groups to support their language skills. CBSE classes 1 to 4 students did Tamil word search, storytelling based on Thirukural, show and tell about vegetables and fruits.
Classes 3 and 4 students did a chart presentation to differentiate letters with the same pronunciation. Students of Classes 5 and 6 debated on Online Learning, advantages and disadvantages of the Internet through PowerPoint presentations. Students attending virtual classes also participated in these activities.
Classes 6, 7, 8 and 9(CBSE/CLSP) - We initiated the week by book review and Power Point Presentation of Festivals and Freedom Fighters. Each person took up the responsibility of finding a Tamil book which expounds the ethics and values that one must possess. A PowerPoint presentation based on the story's summary, plot and characters was supposed to be presented in front of the class. Through this activity, we could enhance our personality and develop our skills.
The literary week ended with a Debate based on Which is very best for students in their life- Education? Or Discipline? and Newspaper reading based on the world news Students assembled the materials that they brought from home and presented them before the class. We could express our care for the community in the form of this activity.
Tamil is one of the longest surviving classical language in the world. Tamil literature is described as one of the great classical traditions and literatures of the world. Tamil literature has a rich and long literary tradition spanning more than two thousand years. The History of Tamil literature follows the history of Tamil nadu closely following the social, political and cultural trends of various period.
Literary Week arranged in the school for the Students to emphasis the Mother tongue and richness of their Language.
Every single activity that was held reflected upon the nine gems pedagogy of our school. It helped us to develop a better understanding of our topics and to attain academic excellence. Each one of us profoundly relished the literary week.