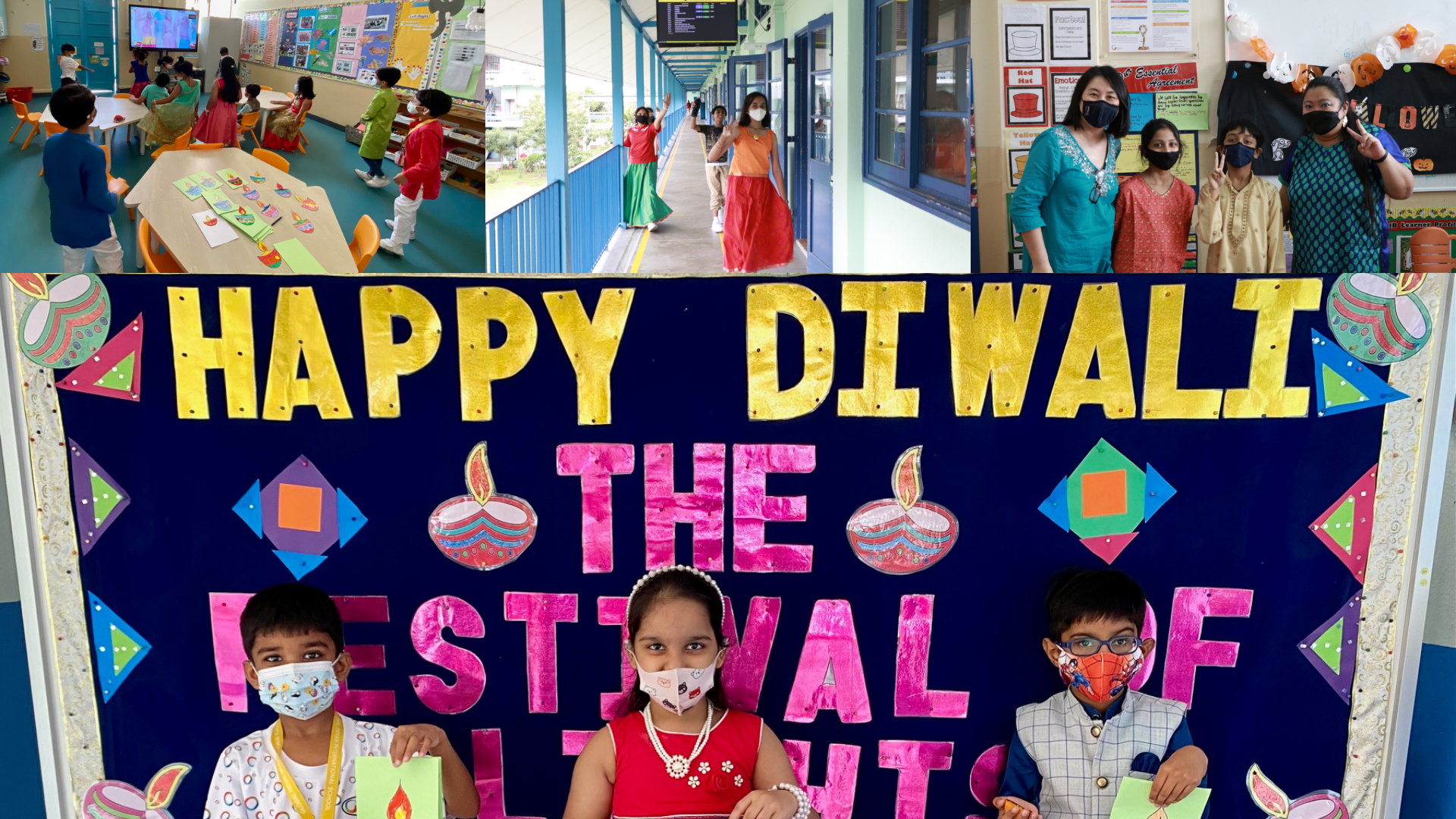 GIIS East Coast Campus came together to celebrate Deepavali, or Diwali, on the 3rd of November.
The students and teachers were dressed in their best traditional attires as they spread the Diwali light throughout the day. Diwali greetings and cheers were shared with each other by students and teachers alike.
The highlight of the celebrations was the special assembly event held. The event, put together by the students, were kickstarted with various presentations about the history and significance of the festival, the importance of the Swastika symbol, as well as a segment that involved parents sharing their go-to celebratory activities. The assembly was also made entertaining with skits, songs and dance performances by the students. A Kahoot quiz segment based on Diwali was also held, making the event even more fun and interactive.
To conclude the event, the Principal Mr C V K Sastry addressed the audience with his inspiring words about the festival as well as the importance of spreading light and joy in the world.
All-in-all, the Diwali celebrations were a huge success with everyone thoroughly enjoying every moment of it. GIIS has always aimed to teach students about various cultures and traditions around the world, and with celebrations such as this, the students get to participate actively in the festivities while also learning about its significance and history.