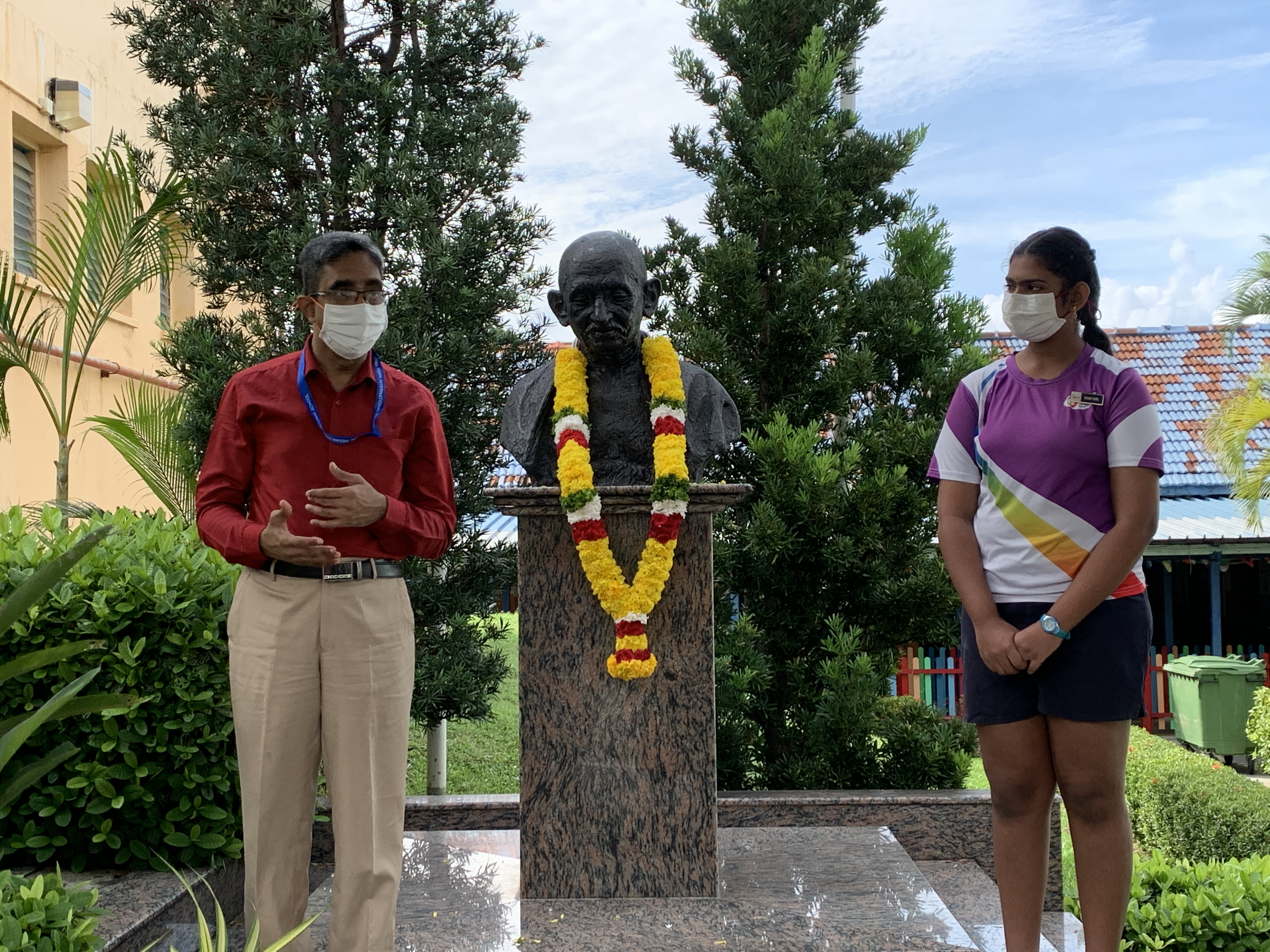 "Live as if you were to die tomorrow, Learn as if you were to live forever", is a famous quote by the revolutionary Mahatma Gandhi who was the most prominent leader of the Indian independence struggle. Popular for his non-violent movement, this iconic leader's birthday on 2nd October is celebrated as a national holiday in India and worldwide day of non-violence.
On the occasion of Gandhi Jayanti, students of all classes at GIIS East Coast Campus participated in various activities celebrating the life, times and teachings of Mahatma Gandhi. The celebration organised by the Social Science Department, started with the principal of the school, Mr. CVK Sastri, garlanding the statue of Gandhiji on the school campus. He was accompanied by the Student Council. This was followed by a virtual assembly presentation which the students watched in their respective classrooms.
The presentation gave the students an insight into Gandhiji's life.
The range of activities conducted throughout the day in the school included puzzles, word searches, quizzes for the higher classes and join the dots, and colouring activities for the smaller children. These activities were related to Gandhi's life. Virtually present students participated in these activities as well.