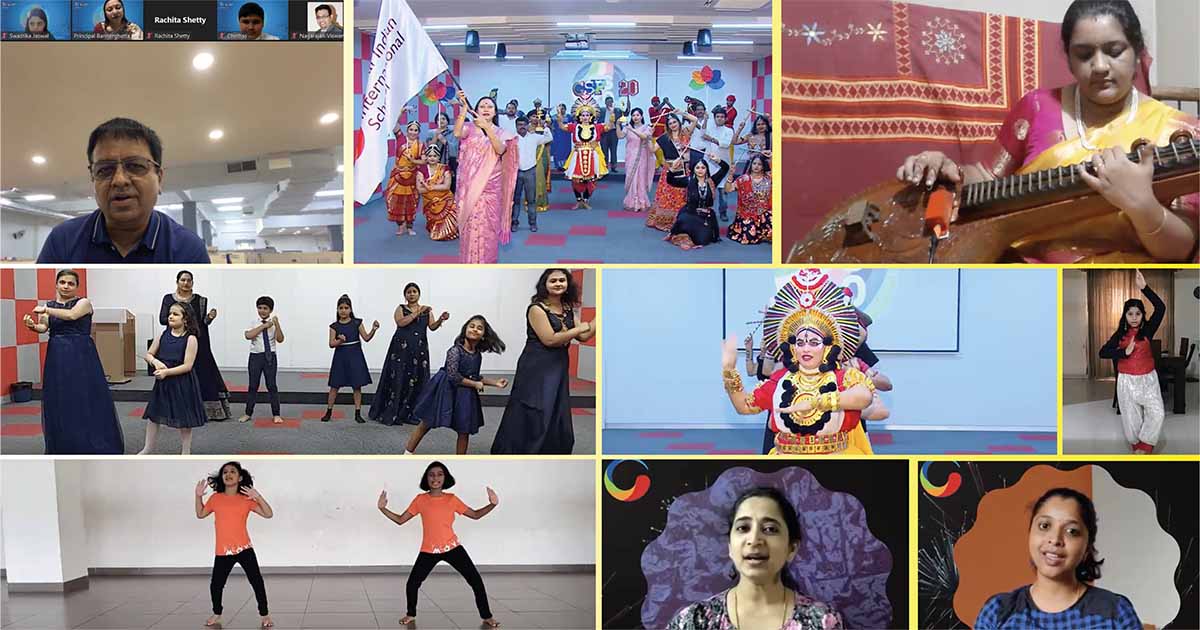 Global Schools Foundation completes 20 eventful years of its existence in September 2022. GSF campuses worldwide are geared up for this mega event. GIIS Bannerghatta, one of the fairly recent members of this Global Conglomerate of schools was set up in the year 2019. An event of such proportions requires a grand launch, and the GIIS Bannerghatta family which includes our student, parent, and staff fraternity joined hands and pulled out all stops to ensure the celebrations were akin to an epic event.
The event was held under the able guidance and rock-solid support from the GSF leadership including our Country Director, Operations Mr. Rajiv Bansal, and Principal, Dr Sharmila Malick Choudhuri. The red-letter day began with the ceremonial lighting of the lamp which would surely set the tone for the Global Schools foundation with the ever-shining light which is a metaphor for progress and new beginnings and heralded a bright future ahead.
Valuable insights on the vision and mission of the school from our honourable Chairman - Mr Atul Temurnikar, CEO - Mr. Kaustubh Bodhankar, and Deputy COO - Mr. Rajeev Katyal, added further dignity to the proceedings. The Chairman particularly lauded the campus for its Green initiatives, the ever-growing list of Awards, and named student achievers for their accomplishments – all of which ensured the school flag was kept flying high.
The special school song particularly composed by the music teacher and students from Grade 1 to 6 singing a paean to the school and its glory brought in each of us a sense of pride; indeed a school song is a memory that stays with you long after your school days are gone…a lifetime of memories wrapped within a melody.
Next up, was a cultural extravaganza which included Flutomania (father-mother-child trio), Magical Potpourri by the staff bringing to the fore many hidden talents, Mommies and their little wonders, Go Green- a fashion show with a message on sustainability by the tiny tots, a divine Veena performance by a parent, instrumental performance by students on the Keyboard and Drums, Flawless footwork by students, Father-Daughter duo jamming live on a medley of melodies …and the list goes on. However, each one of the performances was a blockbuster that kept the virtual audience enthralled and cheerful, applauding endlessly.
GSF 20 years celebration brought the entire teacher, students, and parent fraternity together and it is this unified spirit that was called out by the Principal in her vote of thanks.
The event was hosted splendidly by Grade 6 students – Chethas and Swastika.
In conclusion, this was indeed a glorious start to celebrate GSF's success story through the years and the celebrations continue. Long live, GSF.