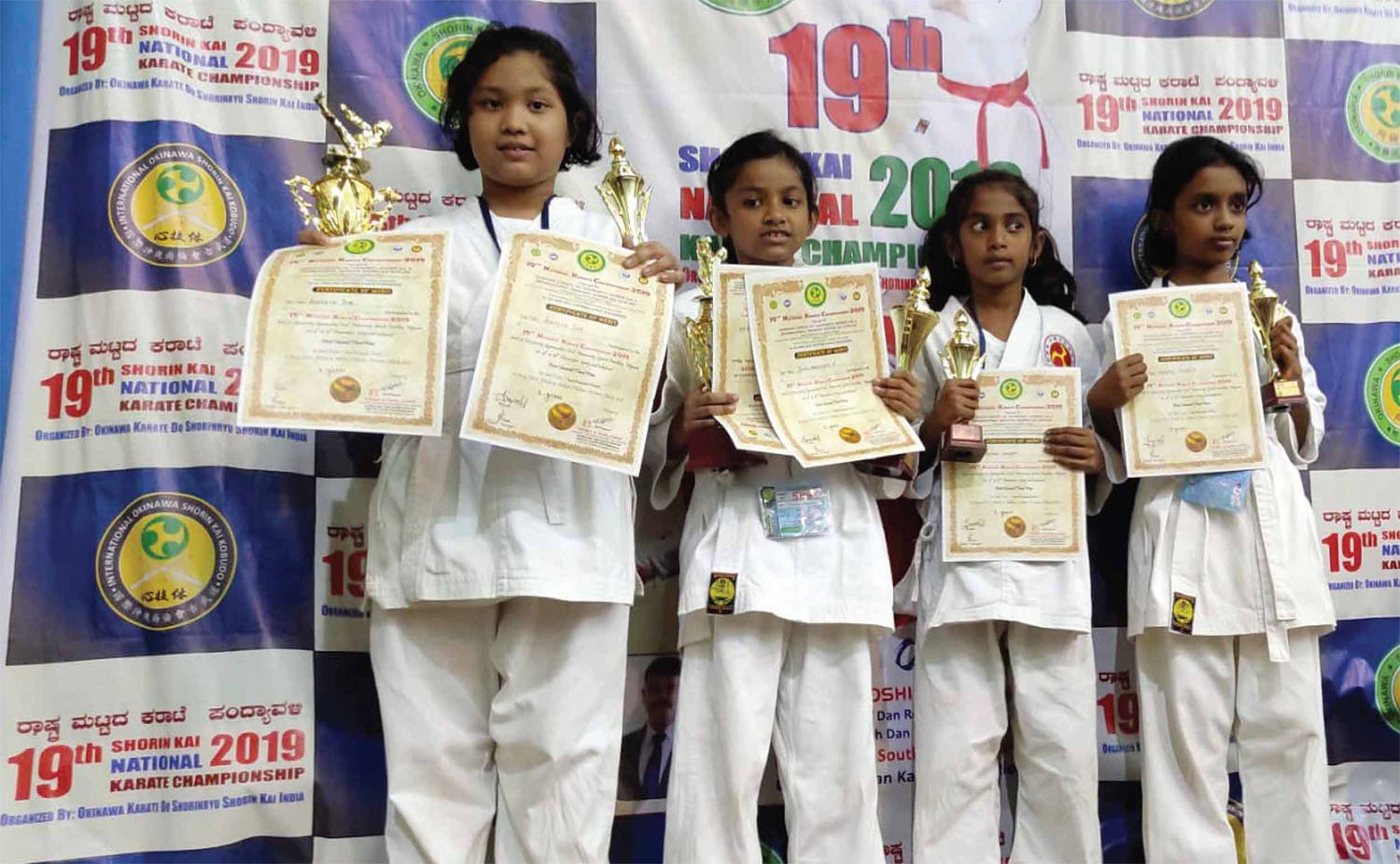 Students from Global Indian International School Bannerghatta participated in the 19th National Karate Tournament conducted by Okinawa Shorin-Ryu ShorinKai Association in Mysore with its Head Quarters in Japan.
Around 950 participants from 3 states competed in different categories for this tournament. Each participant had 2 events in their category Kumite and Katas. Kumite is considered one of the main elements of karate training. The participants in this category fight applying basic techniques which are executed with empty hands. Katas (Forms) is the essence of karate and consist of a series of coordinated harmonious movements made in a fixed order and a specific rhythm. Each Kata shows an imaginary fight between more than one opponents at the same time.
The evaluation of the performances was assessed by a panel of 5 Judges according to the rules set by the World Karate Federation (WKF).
The details about the Winners is as below:
| Name - Class | Kata | Kumite |
| --- | --- | --- |
| Ahaan Grade 2 | Silver | Silver |
| Akshitha - Grade 3 | Bronze | Silver |
| Vydehi - Grade 3 | Bronze | |
| Dhanavarshini - Grade 3 | Gold | Gold |
We were proud to see the GIIS students excel in sports as well as academics. Their success showcases their dedication and hard work of their coach Mr. Roopesh towards the training of children to achieve great heights in Karate. We wish the students all the best for all their future competitions.