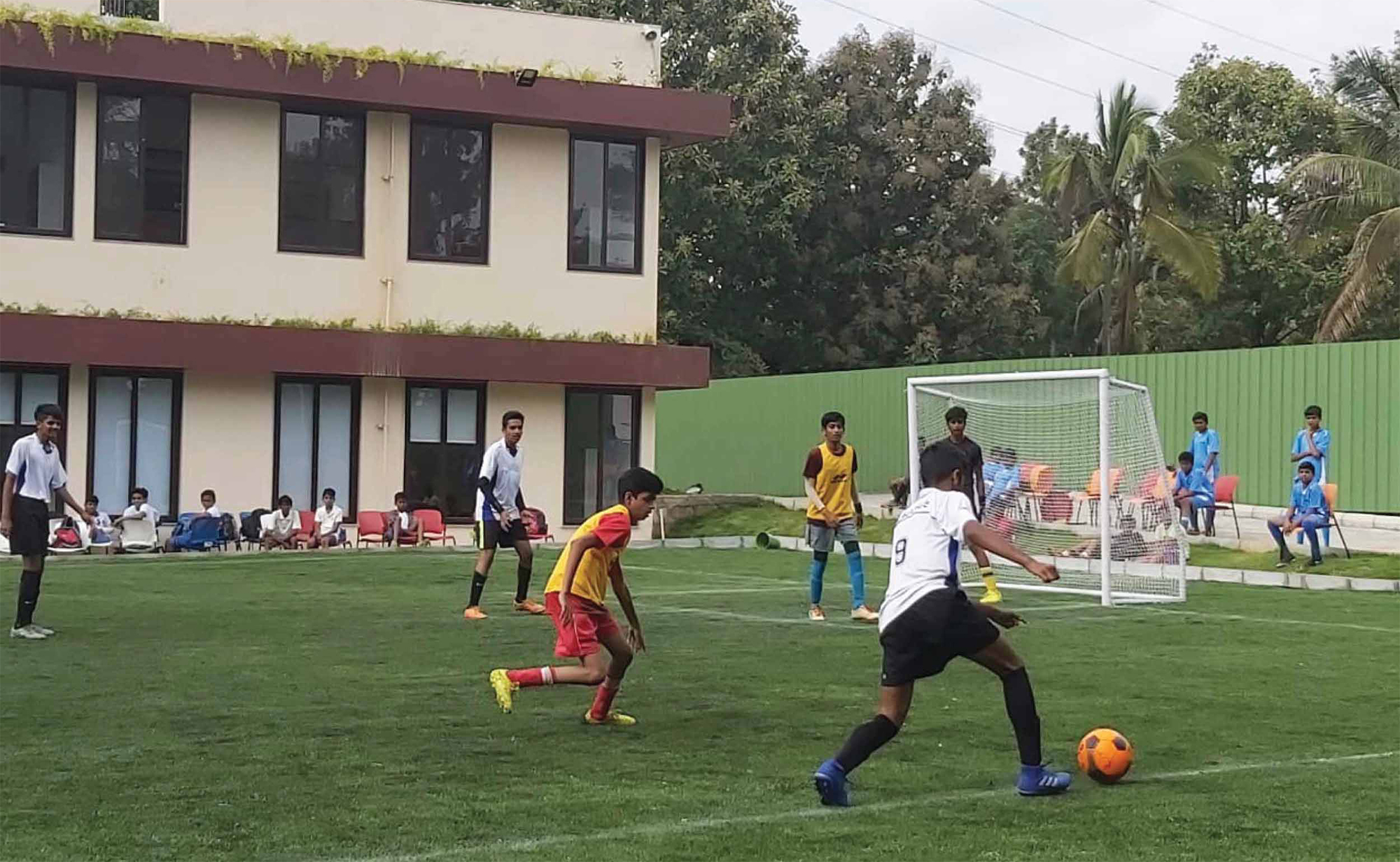 Global Indian International School, Bannerghatta organized the first inter-school sports competition, Futsal tournament for the Under-14 & Under-16 category. The tournament was inaugurated by Mr. Ramesh Mudgal, Principal of GIIS Dubai and Mr. Santanu Das, Principal of Sarla Birla Academy.
12 teams from 7 schools participated for this competition . School of India won in the Under-14 category whereas Chaitanya J P Nagar bagged the winner title in the Under-16 category. Other participating teams included - Chaitanya KNK Road, Chaitanya BG Road, Podar International School, Chaitanya PSC and Narayana to name a few.
The game was based on Knock-out system. Each team had 5 participants with 2 back up members. All the matches were filled with high-adrenaline clash and the two referees had a tough time deciding the winners and the runner up. Certificates of participation was given to every team member, followed by the prize distribution ceremony presided by Dr. Sharmila Mallick Choudhuri, Principal, GIIS Bannerghatta, Bengaluru.
On this occasion Dr. Sharmila said that, 'It is sports that teaches a child the spirit of losing and winning. It also teaches them how to work in a team to achieve a GOAL. Keeping this objective in mind, we organized the Futsal tournament.'