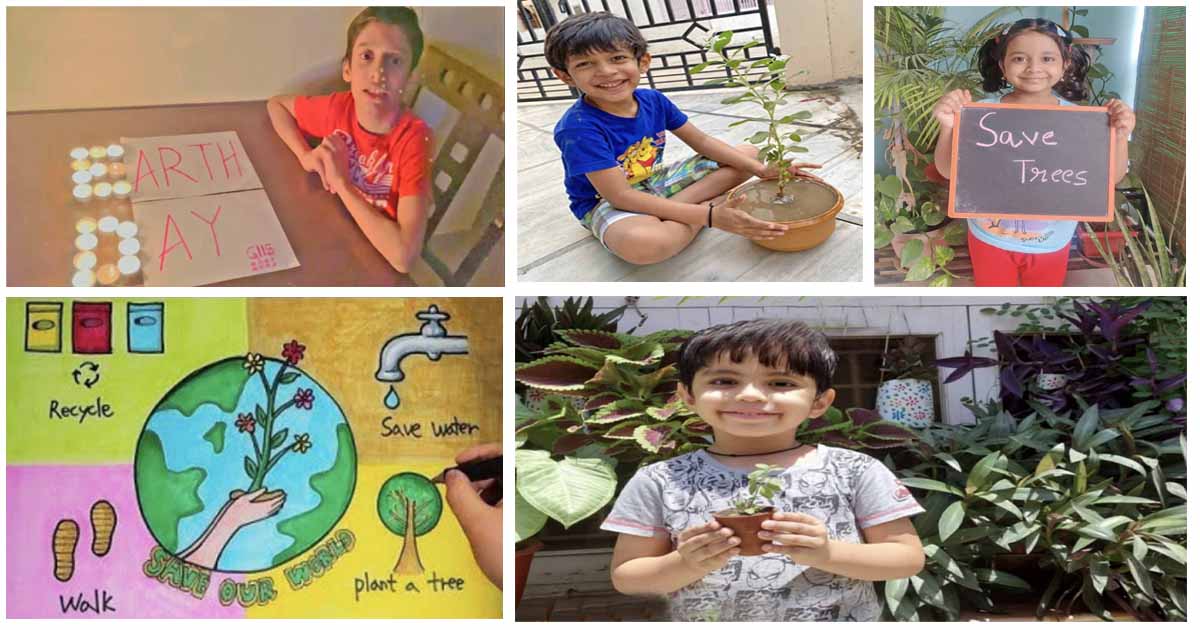 "Treat the Earth well. It was not given to you by your parents, it was loaned to you by your children." – Kenyan proverb
Global Indian International School Ahmedabad celebrated Earth Day to inculcate the sense of responsibility about nature and creating awareness early in life.
The year 2021 marks the 51st anniversary of the annual celebrations. This year's theme for Earth Day is 'Restore Our Earth'. In 2009, the United Nations designated April 22 as 'International Mother Earth Day.'
At GIIS Earth Day celebration is part of the school's green initiative - i-Care. We strongly believe that children, too, can play an important role in environmental conservation and It is an excellent time for them to learn about the environment, how to preserve it, and why.
A plethora of grade-wise activities had been conducted virtually to make a memorable day for children. Students of K1, K2, and Nursery celebrated the day with fun activities such as magic experiments on pollution, coding activity related to the environment, paper bag making, among others. The students were also shown videos and presentations on the importance of the environment. During the event, students took the oath of 'saving the earth', while also dressed in green.
For grades 1-3, teachers sensitized the students about environmental degradation, conservation of water, and other natural resources. Activities like making bookmarks and writing short poems were also done by the students.
As a way of giving back to Mother Nature, students in grades 4 and 5 decided to turn off their lights at home for 10 minutes. They also made the video, sharing their thoughts on Earth Day and its importance.
Students in higher grades commemorated the day by creating videos about how to combat climate change and restore habitats. Students of Nursery to Grade 8 enthusiastically participated in 'Making a Pledge Activity'. All the students have shared a frame and asked to take a pledge to conserve the Earth along with their family members and paste the photo in the given frame.
On the occasion, Mr. Caesar D'silva, Principal, GIIS Ahmedabad conveyed his best wishes to everyone and said, "At GIIS Ahmedabad, the students are taught to care for Mother Earth right from the formative years itself. The green curriculum is inbuilt in the school system. As part of the well-designed Earth Day Celebrations this year, we are happy that the students along with their families and the staff have taken the pledge to Save the Earth".
GIIS Ahmedabad has always been known for its Green initiatives, earning them a couple of recent recognitions like the prestigious MQH Best Practices Award for Building Responsible Green Citizens, and Elets World Education Summit 2020 Award for Green School initiative.
The Earth Day celebration was synced and exemplified the GIIS Ahmedabad ideology.