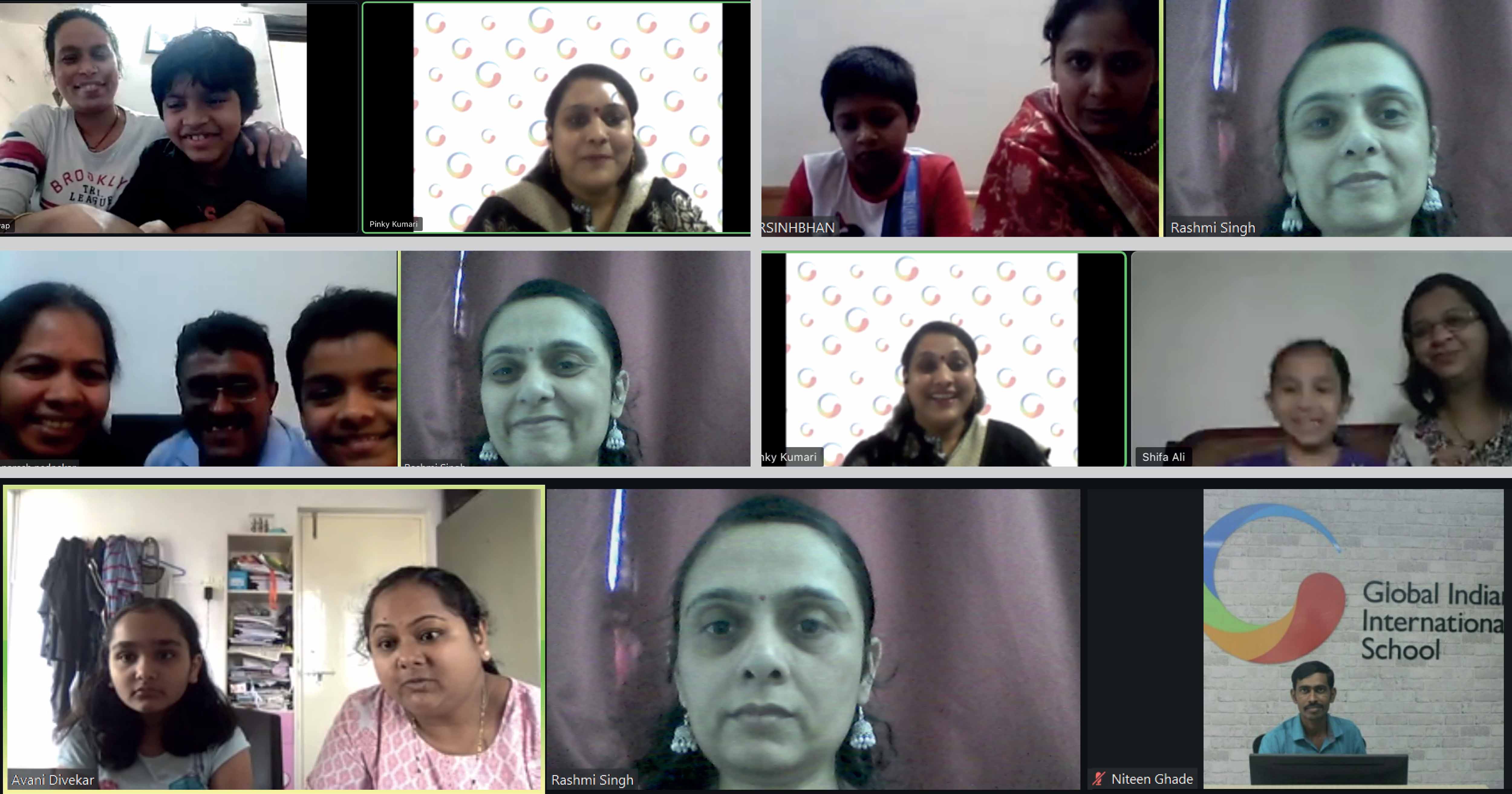 The Global Indian International School (GIIS), Smart Campus Balewadi conducted parent-teacher meet (PTM) for grades 1 to 10 for the academic year 2020-21 virtually throughout the week, starting from 6th Jan to 19th Jan 2021. The meeting was a huge success as parents were really satisfied with their wards' progress and they also appreciated the school management for the smart move of moving to virtual classes during the trying times. The initiative to conduct the virtual PTM meeting immediately after the winter break was praised by the parents and they were seen quite curious to know the progress of their child.
In order to avoid confusion, the parents were given specific instructions on how to connect the virtual PTM meeting through the zoom link, besides and individual time slots. During the PTM, the respective class teachers shared their student's performance, progress, and the areas where there was the scope for improvement. The teachers also counselled all the students during the meeting and advised them to follow a prescribed time-table that would help them in planning their day productively. They also recommended them to be physically active as they are spending a substantial amount of time in front of the computers or mobile screens. Therefore it's very important for them to take care of their health while staying at home.
Mr. Anand Kashyap, a proud parent of one of our student, Yuvan of Grade 2A appreciated and shared his feedback mentioning that, "it's a great initiative taken by the school to also address to our queries and concerns through online medium besides the crucial discussion on our child's progress. As of now, the children have utmost clarity over the concepts and they are doing fine with the online classes during the pandemic. My ward is always excited about e-assignments and curious about the daily worksheet." Adding further, he stated that "the PTM meeting was fruitful and teachers have enlightened​ us about the area of improvements for our child and we would like to extend our gratitude towards all the hardworking teachers and non-teaching staff for enabling seamless and smooth teaching-learning process even during these unprecedented times."
That's just not it, the parents went ahead in appreciating GIIS management for being proactive in building a SMART Infrastructure that helped them easily switch to a completely virtual set up. They strongly felt that putting an online assessment platform in place, ensuring regular extra-curricular and co-curricular activities, and organizing regular parent-teacher interactions were among the best solutions provided by GIIS. The virtual parent-teacher meet was indeed a necessary step in the evaluation of the child's progress.