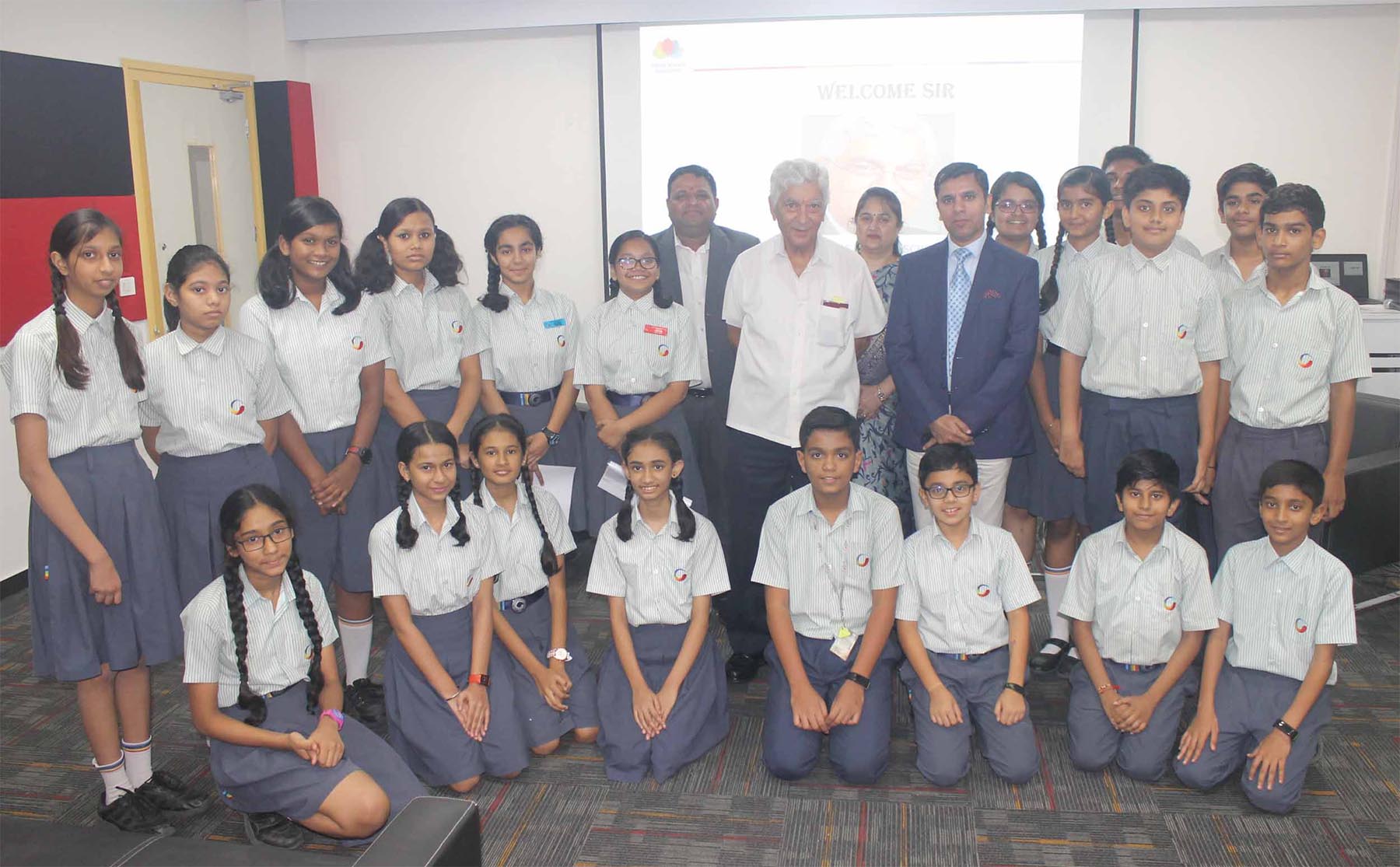 The President of Global Schools Foundation Ambassador Aftab Seth recently visited the GIIS Smart Campus, Balewadi. He was welcomed in a traditional manner by the students of Pre-Primary section who were celebrating Janmashtami in the school. Mr. Seth, along with the other management members, then offered flowers and garland to the statue of Mahatma Gandhi.
Mr. Seth was escorted to the AV room in the campus by the student council members of the school. Dr Chitra Joshi- Principal, GIIS Balewadi gave a welcome speech for the President and thanked him for taking time from his busy schedule to visit the campus. Mr Rajiv Bansal, Director Operations, GIIS India felicitated Mr Seth, post which he addressed the students and teachers.
Students of grades 8 and 9 interviewed the President and asked him questions on his career, his experience as the ambassador, his thoughts on the education system etc. During the session, he spoke about the importance of universal values in the education system. He also explained his vision and expectations from the future generation and told them about the significant role they play towards the development of the nation.
He also elaborated on the role of new technologies and how they can mould the process of teaching and learning. He further compared the education system of other countries with India.
At the end of the ceremony, the vote of thanks was proposed by the head girl of the school to Mr. Aftab Seth for visiting the school campus and spending time with them. She also stated that they feel blessed to have his presence at the school and for the opportunity to learn from such a scholarly person.
Students enjoyed and learned a lot during this session. Mr. Seth was very pleased with the questions he received from the children and was delighted to share his experience and knowledge with them.