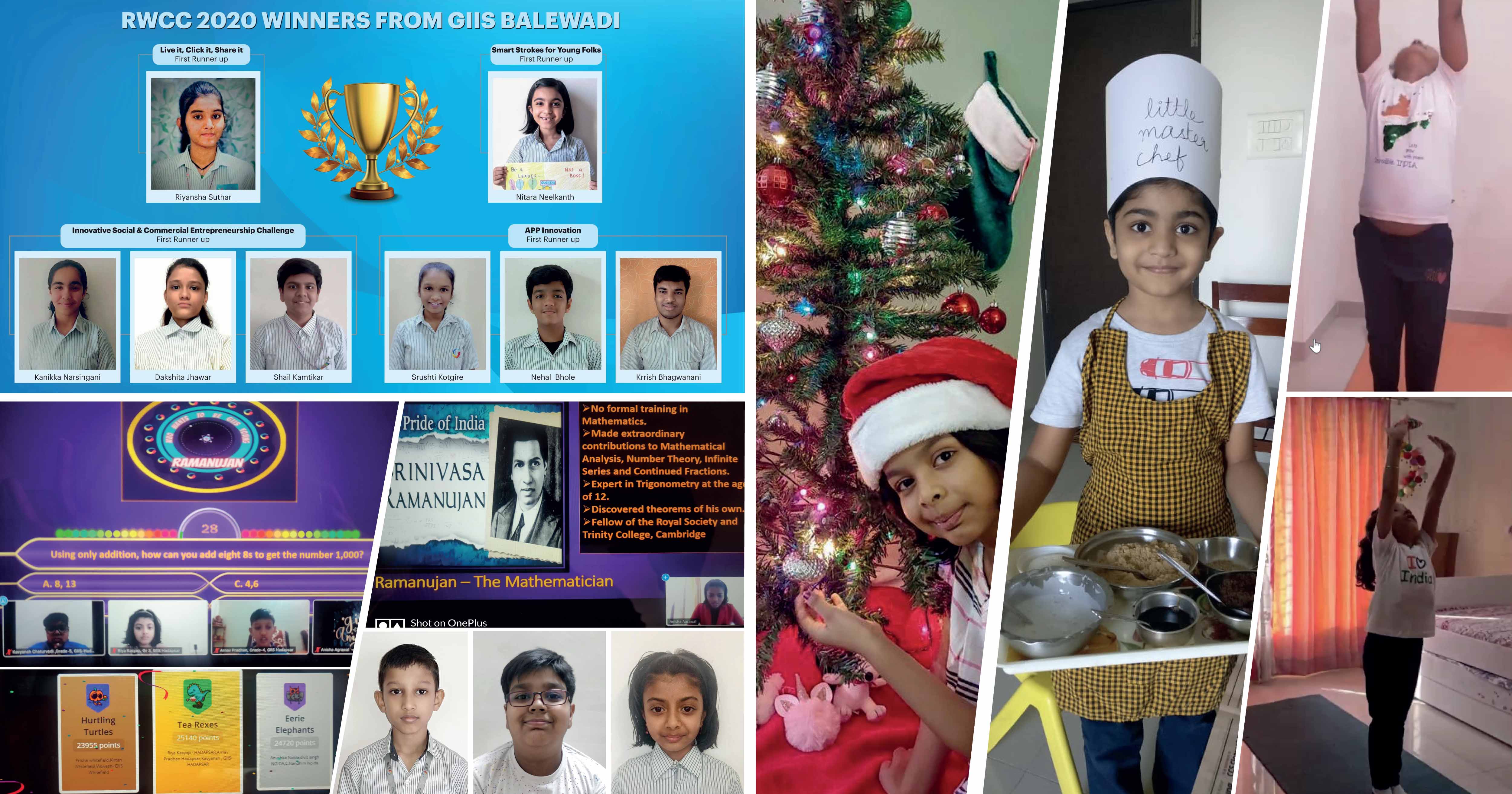 Dear Parents,
Happy New Year and let's begin with great energy and hope.
We're excited to bring the highlights of our students' achievements to you through the new edition of our monthly school newsletter. This newsletter will take you all to the exciting and vibrant environment of GIIS Smart Campus Balewadi, where the journey of exploring and learning is endless.
The past few months were quite challenging for our students and staff members but we quickly adapted to advanced technology and now our students are all prepared to challenge every situation with courage and patience. For this achievement, I would like to appreciate and thank all the parents and teachers for extending their support by going beyond their limits. It was indeed a roller coaster journey for our students and staff members but as we say "All's well that ends well."
To start with, the school has organized several activities and competitions to keep their students' morale high and to showcase their talent on the global platform. The students from Grade 3 to 8 participated in Ramanujan Mathematics Quiz under the primary and middle segments and secured the third position in the quiz competition. Several other activities such as cooking without fire activity, Christmas tree making, and I-care activity based on kindness were also organized to foster the team spirit among the children.
For the pre-primary section, we conducted a virtual GMP Sports Day in which our tiny tots participated with their parents enthusiastically.
At last, I urge everyone during the pandemic to take necessary precautions for the safety of your family and I wish things will get better and better for us to get back to our normal lives.
Till then Stay Safe and Stay Healthy!
Warm Regards,
Dr. Ashok Raj
Principal - GIIS Smart Campus, Balewadi