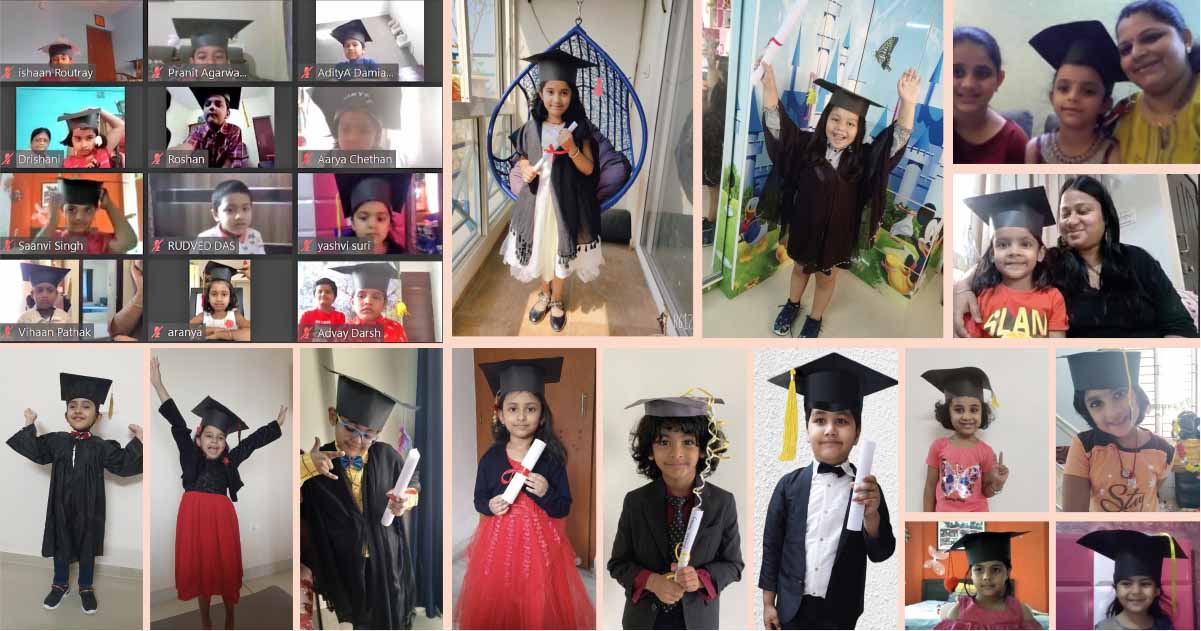 It was a momentous tryst with destiny for the K2 students at GIIS Bannergahtta on March 20, 2021, as they graduated with aplomb. This virtual event was a culmination of the year gone by and a step towards their ongoing educational journey.
The event was graced by Ms. Vaishali Borde, (Head of Global Montessori Program and the National Co-Scholastics, GIIS India), Ms. Preetha D' Mello (Head Mistress-Pre Primary, GIIS Whitefield), and Dr. Sharmila Mallick Choudhuri (Principal, GIIS Bannerghatta). Ms. Vaishali Borde spoke at length about the importance of early years in shaping a child's future and how the teachers and the school play a huge role at this stage.
Ms. Preetha D'Mello highlighted the need for children to be moulded and guided in the right way to make a mark and spoke about nurturing their diverse talents. Dr. Sharmila Mallick Choudhuri opined that children need to be encouraged to dream big and given wings to fly.
During the event, children showcased a wide variety of talents and the audience was witness to a video montage of their skills beautifully put together by the teachers. The cherry on the cake was of course the Graduation robes and gowns that added to the charm the students exuded.
The teachers and the management of the school planned and conducted the event with a lot of love and the minutest details were adhered to. Kudos to GIIS Bannerghatta on this memorable event which will go down in history as this campuses' first Graduation Day. Surely lots of reasons to remember this day in the times to come.