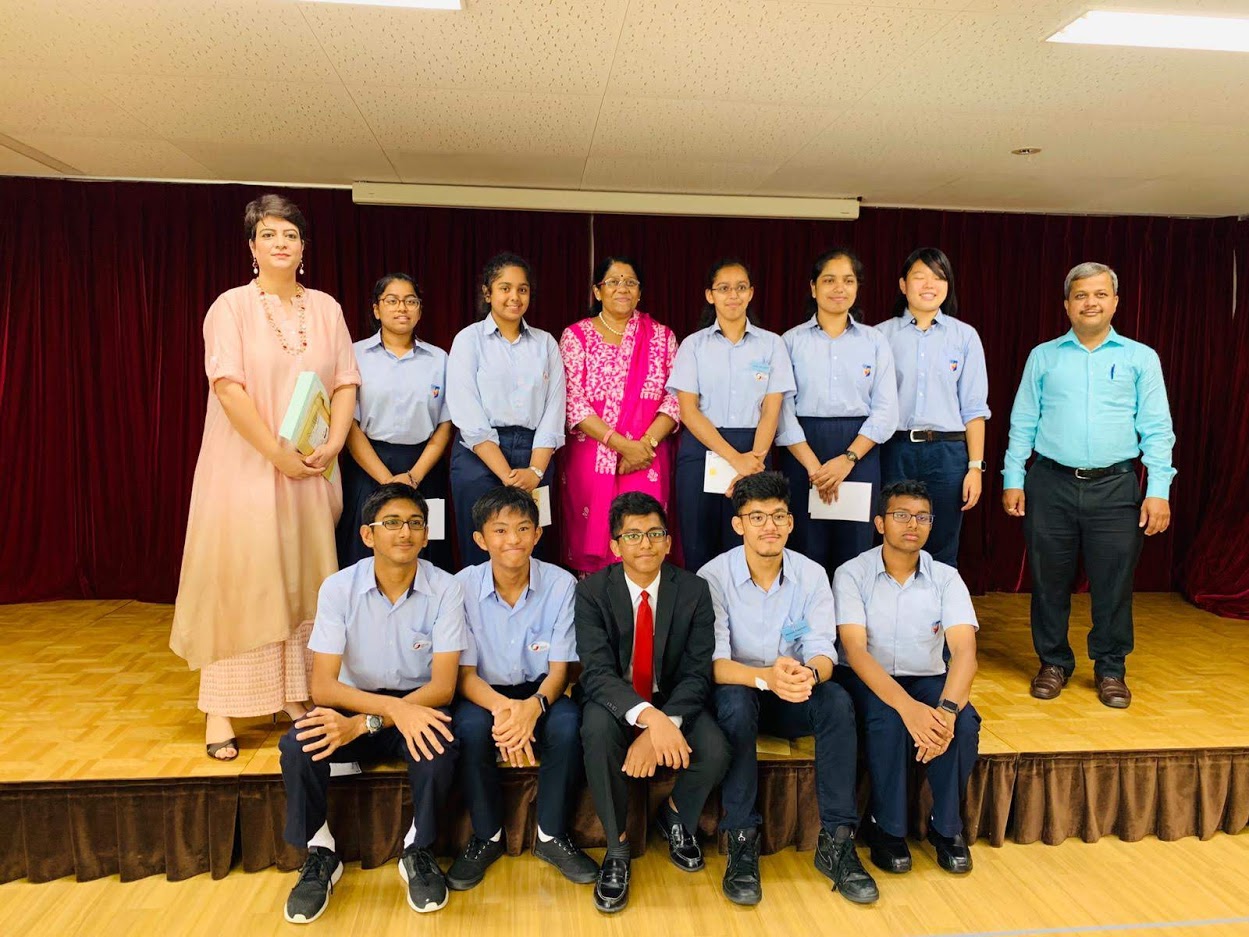 GIIS Tokyo Higashi Kasai Campus felicitated all its grade 10 (Batch 2018-19) students who excelled in their CBSE examination, conducted in March 2019. The ceremony was held on June 27, 2019, in the school's auditorium.
The former class teacher of the students, Ms. Sobia Mushtaq, welcomed and addressed the invitees and congratulated the students while encouraging them to follow their dreams.
The school had specially invited the parents of all the meritorious students to attend the ceremony.
The event was also graced by the school's Principal, Ms. Rajeswary Sambathrajan and Vice Principal, Dr. Sandeep Singh, who both lauded the students for their hard work.
The Principal in her address insisted that perseverance, grit and determination were the keys to excellence and success. She gave away certificates and Amazon gift cards to all the achieving students.
The parents also praised the school, its teachers and the subject mentors for their enormous support extended to the students throughout the academic year.
Beginning this year, the school awarded a 25% tuition fee waiver scholarship to students scoring 96% and above and a 15% waiver to students scoring between 90-95%. The parents were pleased to know of the initiative and also appreciated the school's efforts.
After the ceremony, while congratulating the achievers, the teachers advised the students to study hard, shoulder their responsibilities sensibly, and make a mark in the competitive world.
The event culminated with a photo session.