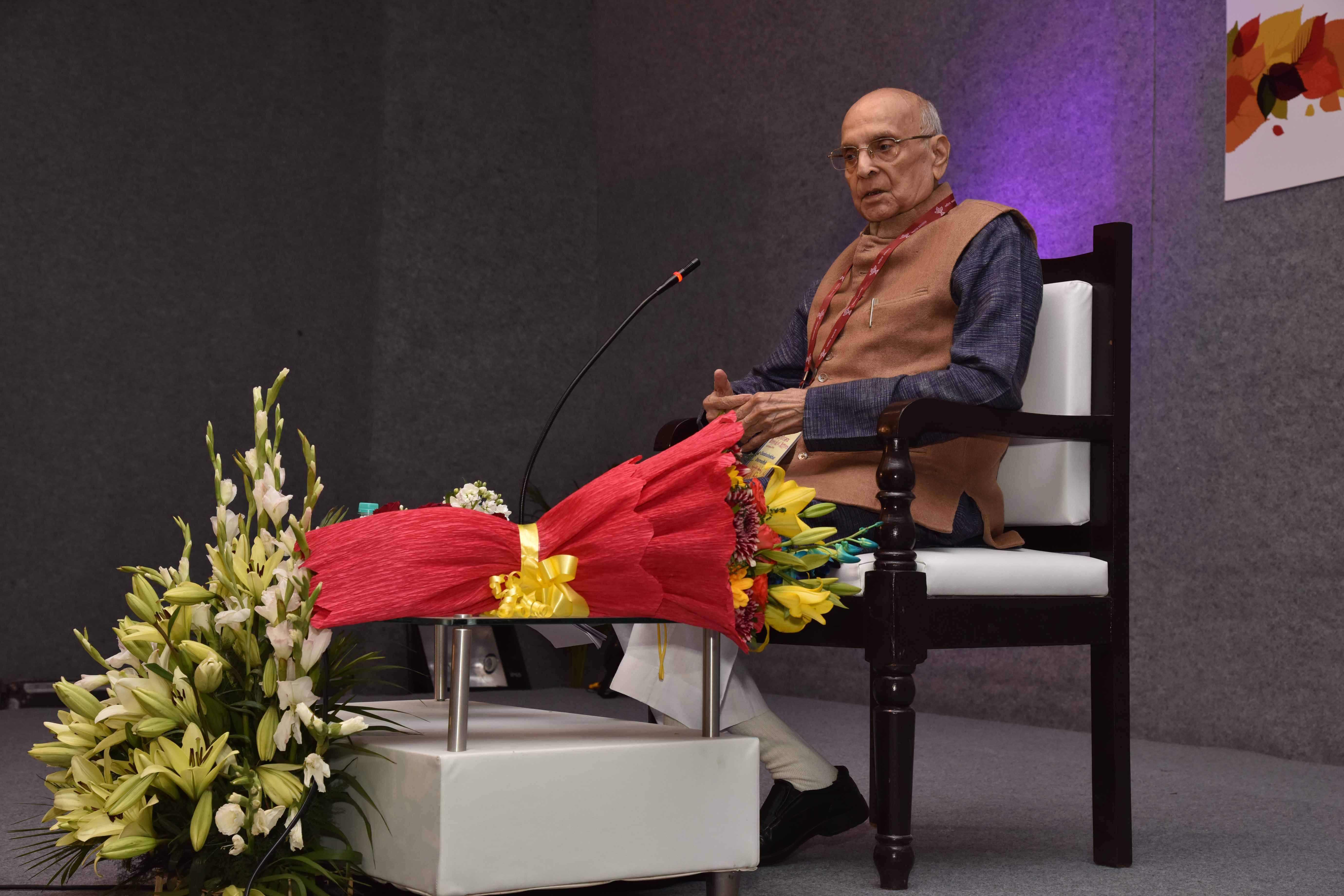 By Kaustubh Bodhankar, Deputy CEO, GIIS
Justice Dr C.S. Dharmadhikari was a man of many talents. A legal scholar of repute who cared deeply for social causes and issues, Justiceji - as we fondly called him - was an author, an activist, a Padma Bhushan awardee and a great orator.
Justiceji served as Acting Chief Justice of the Bombay High Court for 17 years, during which he dealt with many issues, mainly related to the empowerment of women and the downtrodden of the society. He gave voice to the voiceless, and strength to the weak.
He was also a lifelong Gandhian. His close association with Gandhiji inspired him throughout his life, and the values that he learnt from the Father of our Nation are what he diligently promoted later. He was closely associated with various Gandhian organisations like Gandhi Smarak Nidhi and Sarvodaya Ashram.
He authored more than 25 books in multiple languages, but was a lover of Hindi language, presiding over the Rashtra Bhasha Prachar Samiti.
But, above all this, we know that he had a heart of gold. His autobiography, titled 'Rule of Heart' – the Justice of Chandrashekhar Dharmadhikari, is full of anecdotes and experiences which he shares on his thoughts and his dedication to his profession and to the betterment of the society. I asked him once why he choose this title for his autobiography, and he replied: "It's the heart that counts".
GIIS greatly benefitted from this wisdom and knowledge. He was instrumental in helping us design the peace curriculum which is an integral part of GIIS pedagogy and stresses on instilling values and ethics in our students. It was under his guidance that our Mahatma Gandhi Centre for Universal Values was started in Singapore, and remains one of the rare spaces dedicated to the thoughts and deeds of Mahatma Gandhi.
Justiceji's interaction with GIIS students, teachers and staff was also a reflection of his humility and kindness. He was warm and friendly to people of all ages, interacting with them and giving them advice, enriching them with his experiences. He believed that teachers are the soul of the school, they make or break a school as they are the guiding force for the students. The students imitate their teachers, they observe them and learn from them. Teachers are the role models for the young ones and thus it is the school's duty to take good care of the teachers.
Every time he visited our school in Singapore, he would pay tribute to Gandhiji and meet the teachers.
I can't believe that today he is no more with us. He touched, rather inspired everyone that he interacted with. We will miss his fatherly advice at every step, but we know he is always with us and blessing us with his heart. I pray to God that his soul rests in peace.