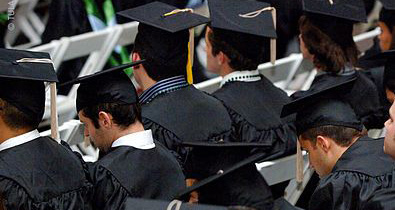 47% IB Diploma graduates 2014 secure offers of admissions from the world's top 50 universities
Singapore, USA, United Kingdom and India among top destinations for higher education for GIIS graduates
The choice of a good university becomes a key step towards starting off on a great career path, and year on year, GIIS students have gained offers of admissions to universities in United Kingdom, United States, Singapore, Canada, Hong Kong and India.
After having secured excellent results in both IB Diploma and CBSE Class 12 examinations, GIIS' 2014 graduating batch of students in Singapore have secured admissions into Top 50 leading universities across the world.

Some of the universities where GIIS students have secured placements this year are:
United Kingdom
United States

University of California, Berkeley

University College London (UCL)

University of California, Los Angeles (UCLA)

London School of Economics and Political Science (LSE)

University of Pennsylvania

Singapore
Canada

National University of Singapore

University of British Columbia

Nanyang Technological University

Singapore Management University

India
Australia

University of New South Wales

Australian National University

Hong Kong

Hong Kong University of Science and Technology
GIIS' placements in Singapore's top universities -
Thirty two percent (32%) of GIIS' graduating cohort of 2014 have received offers of admissions to Singapore's leading universities, including National University of Singapore (NUS), Nanyang Technological University (NTU) and Singapore Management University.
Focussed approach to career counselling -
The focused approach for career counselling at GIIS clinches top university placements for the graduating class students each year. They can count upon steadfast support and guidance from the GIIS Career Counselling Cell to make the right choice for their tertiary careers. Informed choices can be best made in consultation with parents and in this endeavour, the guidance from GIIS Career Counsellor plays a key role.
"We endeavour to provide high quality education as well as equip our students with best tools to succeed in the outside world", says Ms Seema Kaushik, Career Counsellor at GIIS. She adds further, "We support our students and parents in identifying suitable higher studies options through a well structured programme in Junior College, for both IB Diploma and CBSE, which includes one to one counselling, career fairs, information sessions, university visits and SAT workshops".
Presentations by leading universities at GIIS -
The Career Counselling Cell at GIIS shares an excellent rapport with prestigious universities worldwide and their admissions officers, ensuring regular updates and latest information on university application and admission process.
Additionally, GIIS hosts presentations by universities from Europe, America, Canada, Australia, Singapore, Middle East and India for Junior College students each year. These presentations facilitate informed decision-making for students about their career choices, as well as understand the application and admission process.