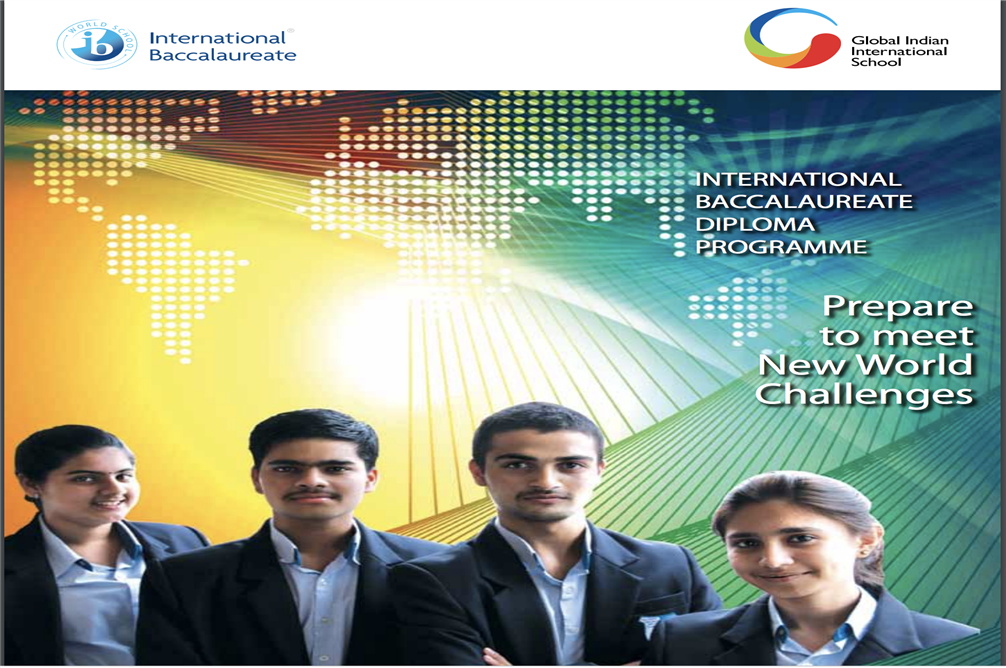 Switzerland-based International Baccalaureate just released its results for exams held in May. As usual, Global Indian International School - one of the 700 international schools in Asia Pacific region to offer IB curriculum - fared very well, with 4 students emerging world toppers. This feather in the cap for the students (and for GIIS) is a commendable achievement which will boost their future prospects a great deal. GIIS commended the students, and held an orientation session for newer students recently, to introduce them to this world renowned curriculum.
So what makes IB so sought after? Here's a look at the advantages of letting your child enrol into this two year diploma programme.
WHAT IS IB?
International Baccalaureate is a prestigious diploma programme that aims to develop young people into becoming a knowledgable and caring individuals with a thriving spirit of inquiry. The two-year programme focuses on research, presentation skills, collaboration and essay-writing within strict deadlines to adapt students to a mature way of learning and implementing acquired knowledge.
HOW IS IT DIFFERENT?
IB is designed to encourage critical-thinking and problem-solving in practical and feasible ways. Lessons are so designed that theory follows hands-on activities. For example, if a biology teacher explains the concept of respiration in class, students are given an assignment to create a blueprint of a biology lab where respiratory tests can be performed. Students are divided into teams for the activity. This not only encourages critical thinking, but also helps students work as a team and increases collaboration.
WHAT IT ENTAILS?
IB has a rigorous assessment pattern. Students have to appear for exams in 6 subjects, out of which 3 are taken at a higher level. Besides this, there is Theory of Knowledge, and creativity, activity and service (CAS). In Theory of Knowledge, the students examine the concept of knowledge its worth, veracity, and forms, and also write a 4,000 word extended essay on a subject of their choice. In CAS, students are required to do some community service or athletic activity and explain how their activities help them achieve specific learning outcomes.
WHY IS IT BENEFICIAL?
The kinds of activities and experiments that IB students do during the two years, provides them with an edge while trying to securing seats at international universities. Universities feel that IB students are more self-reliant and do not need much hand-holding, which is the most preferred method of learning all over the world today. In fact, US-based universities give 1 extra credit point to IB students during the selection phase.
Having such a good preparatory foundation, IB students have a good chance of successful professional life ahead.
IB @ GIIS
As one of the leading international schools to offer IB since 2007, GlIS is proud to say that as many as 12 batches have already appeared for exams this far, and the school has produced 12 toppers and 23 near perfect toppers over the years. Teachers are trained through IB workshop to plan lessons in such a way that it encourages spirit of inquiry, critical-thinking and problem solving among students. For most GIIS students, teachers were a strong pillar of comfort and strength when the going went tough.
Now, with the GIIS SMART Campus coming up this year, the 21st century infrastructure for NextGen learning will further enhance the technological and infrastructural support to IB students. This, in turn, will translate into an additional layer on their enriching learning journey which will send them on the way to international success at a super high speed.