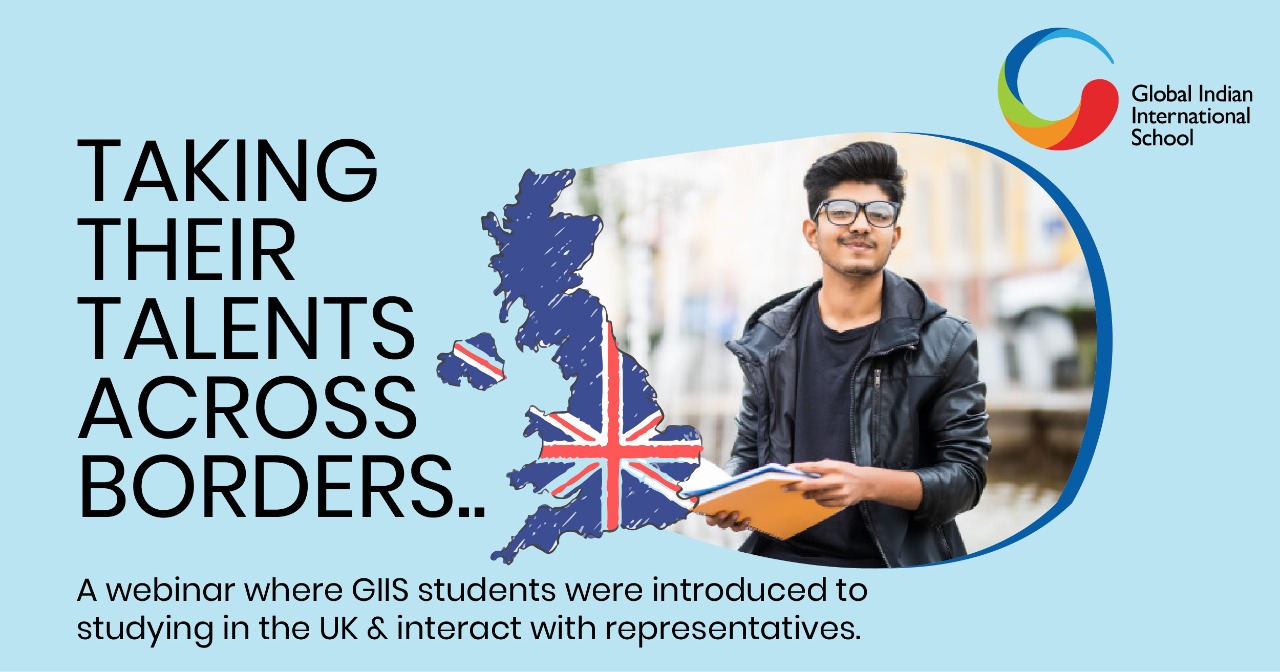 Many students harbour dreams of studying abroad but are often not very clear about the way to go about it. Though choosing to study abroad is an exciting decision, it takes a lot of time and effort to make sure one is making the right choice. And, it can take even take longer to put together the perfect application to make sure one gets the intended offer from the chosen University.
UK is becoming one of the most preferred destinations of Indian students for studying abroad. With the aim of providing an opportunity to the students across GIIS India Campuses, wishing to study in UK, to directly interact with the representatives of prestigious UK Universities, and understand the process of enrolment in these Universities, an online session was organized by GIIS India in partnership with Foreign Education Consultants-UKStudylinks on 28th April 2021. The session was attended by about 125 participants including students, parents, Principals, and teachers from GIIS India Campuses in Pune, Bangalore, Noida, and Ahmedabad. This was the second in the series of the 'UK Focus sessions' organized by GIIS India.
The session began with the introduction of the representatives from four participating UK Universities viz., University of Bradford, Aberystwyth University, UWE Bristol and, University of South Wales. An enriching session of 2 hours included a detailed presentation by each of the University representatives.
The presentations focused on the best time to apply to these universities, the application process, eligibility criteria, and requisite proficiency tests scores, the courses offered, estimated tuition fee and living expenses, Campus life and facilities, Campus placement opportunities, information on a post-study work visa, student support and post COVID requirements, among many other.
Ms. Sunita Jai Singh, National Head, Academics said, It was a great opportunity for the students of grade 11/12 to meet some of the representatives of the most prestigious UK universities and learn about the possibilities of some regular as well as offbeat courses.
She further added, "We want our students to be able to make an informed decision and understand all the relevant details about the courses outside India. We plan to continue the series by bringing in more universities from other parts of the world too".
The attendees were also briefed about the activities of UKStudylinks. The queries of the students and parents were addressed by the representatives during the Q and A session held thereafter.
The interactive and informative session gave a clear perspective to the participants regarding study options in UK.