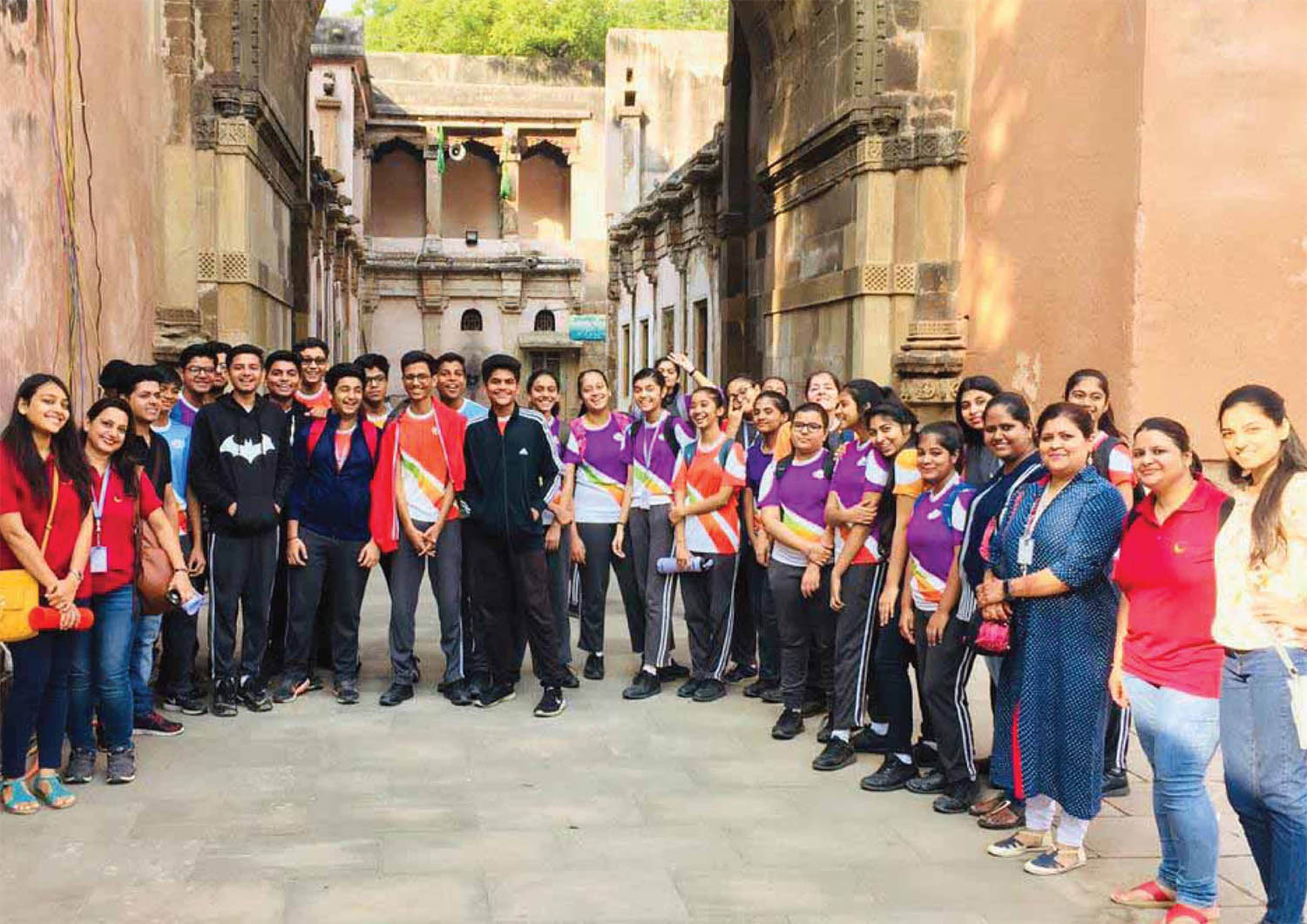 Students of Global Indian International School (GIIS), Ahmedabad paid a visit to old Ahmedabad city under Indian National Trust for Art and Cultural Heritage- INTACH activity. INTACH is a non-profit charitable organization which works for the conservation and protection of India's natural and cultural heritage.
Students visited Ahmedabad's famous UNESCO world heritage sites Bhadra Kali temple & Fort, Teen Darwaza, Jama Masjid, Old stock exchange, Doshi Vala ni pole, Jain temple, Kalaram temple, Manek Chowk, Fernandes Bridge, and Poet Dalpatram memorial Chowk. The mentioned places of the heritage walk have rich architecture and intricacies.
During the heritage walk, students advocated for the restoration of old monuments and their management, advocacy for heritage property conservation and public awareness. Students held placards calling out to save our monument and heritage.
The Heritage walk gave an added advantage for students to understand and learn about the unique ways of protecting local heritage. The GIIS school curriculum and teaching process also ensured that the local, regional and geographical aspects of the national heritage are given core importance and students develop respect for the existing heritage.
Being the torchbearer of the future of this country, students play a key role to conserve the invaluable treasures of Incredible India.