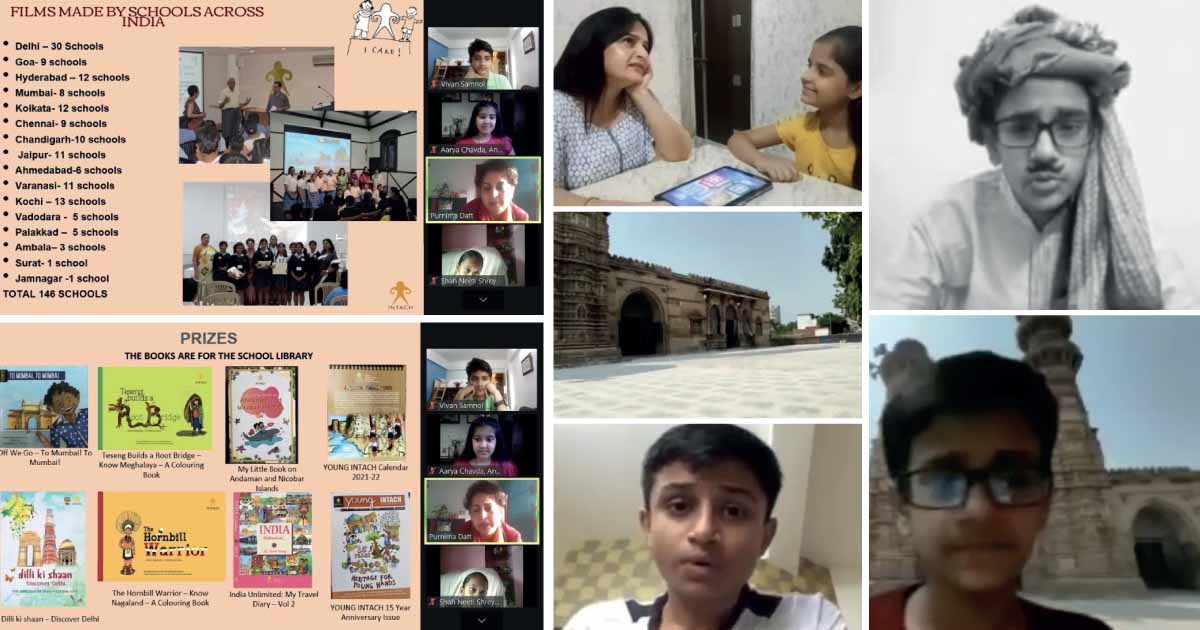 The students of Global Indian International School Ahmedabad have bagged the prestigious FILMIT award in two categories.
The short film titled "Becoming the Voice of the Voiceless" won the award for Best Narration- that emphasizes the feelings of dogs and how they needed us more during the COVID times. On the other hand, the award for Best Storyline was given to the short film "Mystery of my Family's History" – A poignant story of a mother and daughter playing a game while the mother reminisces about her childhood and talks about the history of her family.
The team consisting of Sneha Chaudhary & Avantika Sinha of Grade 8, and Naavya Agrawal of Grade 9 bagged the best narration, and the team comprising of Swayam Shukla & Mahin Panchal from Grade 9, and Sanvi Shukla of Grade 6 received the best storyline category award for the short film.
Congratulating the students and teachers on the achievement, Mr. Caesar D'silva, Principal, GIIS Ahmedabad said, "GIIS Ahmedabad has a legacy of lifting the overall INTACH trophy at various levels for the last 6 consecutive years. It is, infact, a delight to see the budding film-makers of GIIS Ahmedabad creating a mark for themselves at such a young age with their movies promoting Indian Culture and Heritage. These awards will go a long way in inspiring our students to become ambassadors of India's rich cultural heritage."
The Students of INTACH Club GIIS, Ahmedabad submitted eight entries for the FILMIT festival which they had prepared under the guidance of their mentors. As many as 146 Schools and almost 3000 students participated across the country this year.
FILMIT is an exciting multi-cultural forum of INTACH (Indian National Trust for Art and Cultural Heritage) that encourages students to make short films on the heritage of their city. As part of the program, the students were trained in content development and technical knowledge through a series of workshops. Every year, the project culminates through FILMIT Festivals held pan-India, wherein the best movies are screened and the schools are awarded for their efforts.
GIIS Ahmedabad has seamlessly incorporated 9 GEMS Holistic learning framework in its pedagogy which helps students identify their true potential in varied fields of their choice. The school also makes continuous attempts to provide all relevant opportunities and platforms to help the students hone their skills and pursue their passion, leading to such achievements from the very early stage of life.
We congratulate all our creative minds for their achievements