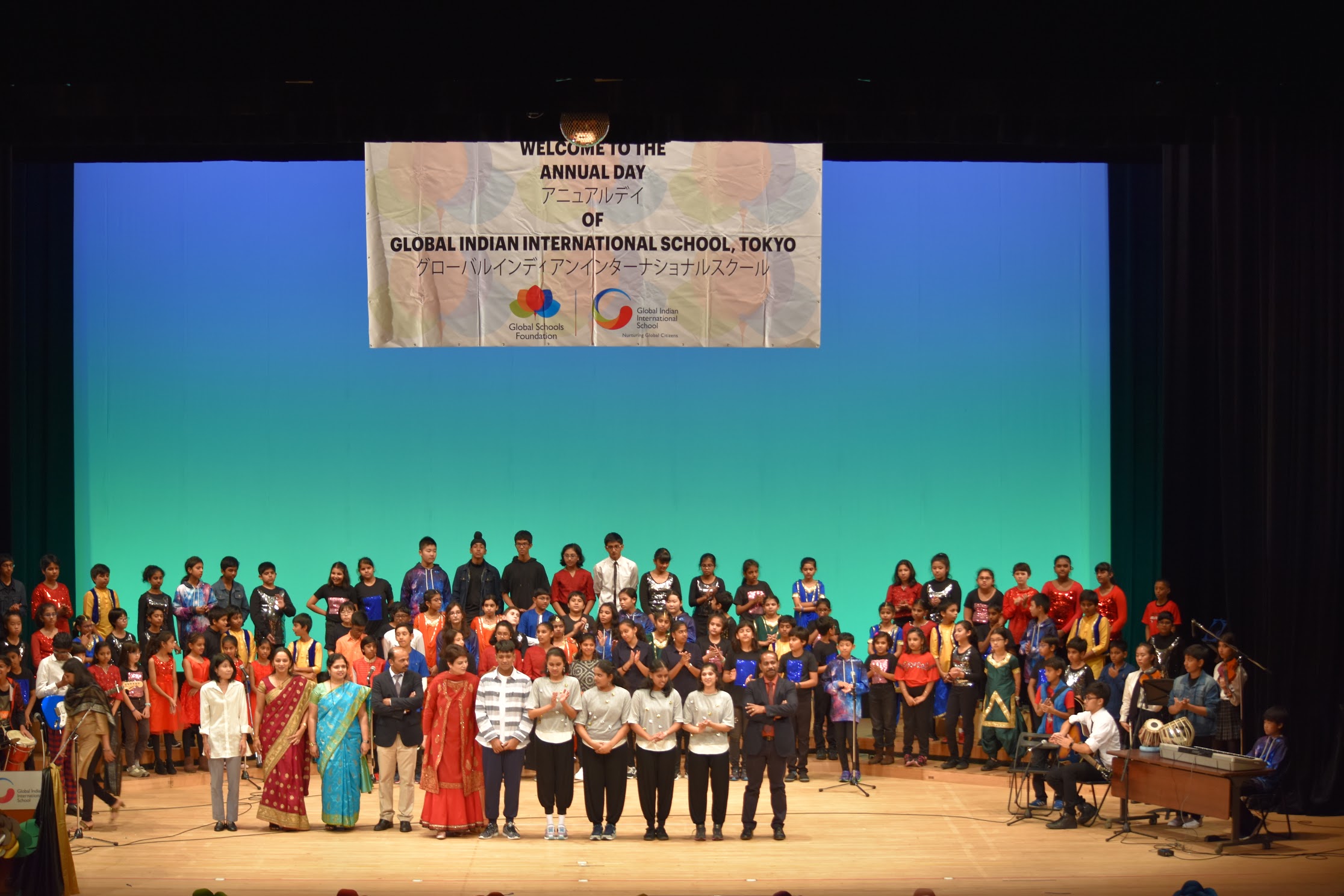 TOKYO, 9 NOVEMBER, 2018: The Annual Day celebrations at the Higashikasai High School Campus brought out the essence of world's cultural diversity and the rich heritage belonging to different parts of the globe as students exhibited great talent in the form of multicultural performances.
The occasion was graced by Guest of Honours, Mr Takemi Keizo, Member of the House of Councillors in the National Diet of Japan and Ambassador Aftab Seth, Vice President, Global Schools Foundation.
The event commenced with an address by Ms Sobia Mushtaq, Cambridge Programme Coordinator, who warmly welcomed the Guest of Honours. First in the series of performances was a recital of spiritual verses from the holy books of Hinduism, Islam, Christianity, Buddhism, Sikhism and Jainism.
After this followed a series of brilliant performances that varied from energetic dances to Hindi Kavi Sammelan, Japanese and English Skit, Tamil dance and a French movie dubbing. The show culminated with a grand finale by the school choir that included student singers, drummers, guitarists, keyboardists and violinists. They all took to the stage and gave a beautiful rendition of the song, "this is me" by Keala Settle.
Grand finale was followed with the presentation of the annual report and highlighting the achievements of the school by the school Principal, Ms Rajeswary Sambathrajan.
Lola Ohno of Grade 9IGCSE, was announced the Student All Rounder Award and was felicitated by the Guest of Honour. As part of other great achievements, Ms Sangeetha Radhakrishnan, the IT Administrator of Nishi Kasai Campus and Ms Eneet Batra, the school's Commercials Head, won accolades for their remarkable professional performances.
The students and staff had a gala time during the Annual Day celebration which also served as a great platform for multi-talented students.