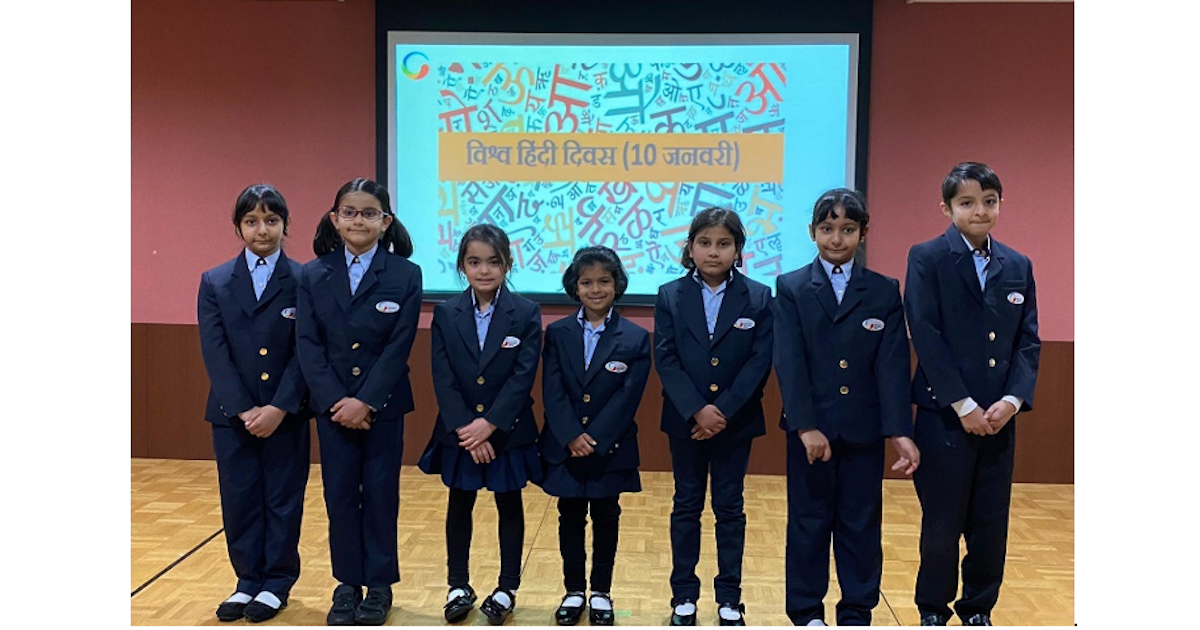 GIIS Tokyo students participated in "International Hindi Diwas" held at Indian Embassy on 10th January 2021.
The students of Grade 1 to 4 from Nishi kasai campus presented a variety of programs like Poem, Song, Speeches.
Students of grade 7 and 8 from Higashi kasai campus presented a skit on pollution.
Students who participated in the event from Nishi Kasai Campus
Grade 1- Kavya Malhothra,, Grade 2–Ashita Chaskar, Shubhangi Behal, Avishi Garg and Divanshi Garg, Grade 4 –Vyom Walia, Arina Agnihotri
Students who participated in the event from Higashi Kasai Campus
Aniket arnav - CLS 8 A, Hardik watt - CBSE 8, Ritya Gupta- CLS 8B, Ashlesha Sagrolikar - CLS 8B, Jahnavi Srivastava - CBSE 8, Sudip Pandita - CBSE 7, Param Varma - CBSE 7,Yashaswini Hemnanda - CLS 8A, Shrida Devaki - CLS 8A,
The students were trained in the winter holidays for the said event. Event was organized to create awareness of Hindi in the community. The main event was held virtually in the Indian Embassy.