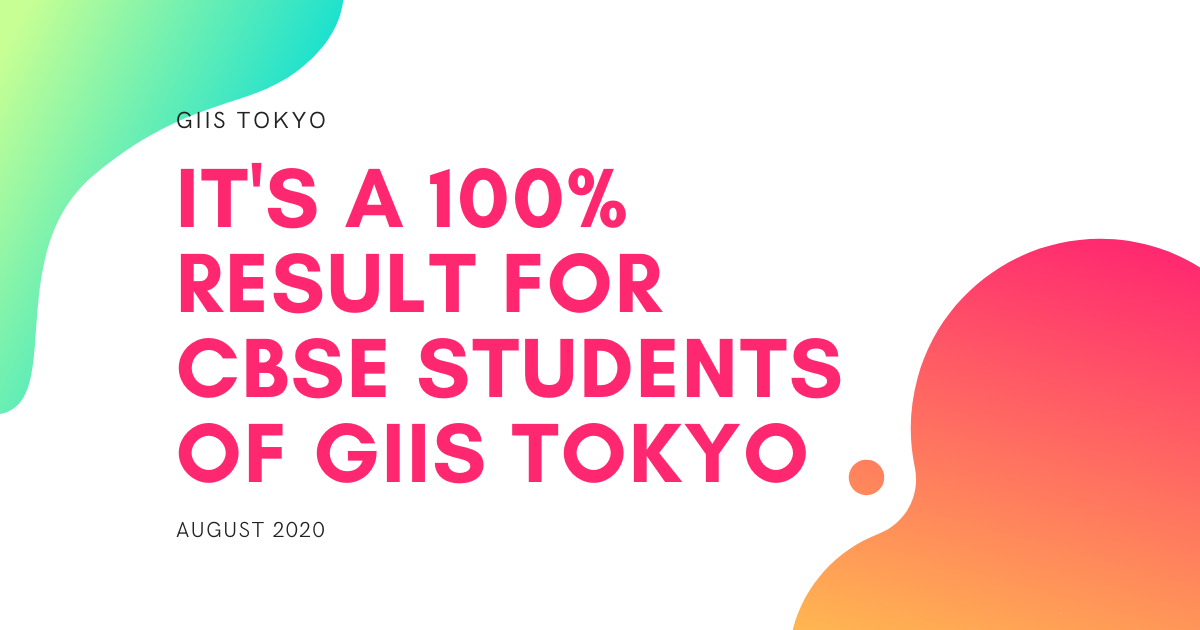 GIIS Tokyo is in a celebration mode after a rocking 100% result in both CBSE Grade 10 and 12 exams. All thanks to the extra efforts undertaken by all students, parents and teachers amid a lockdown in Japan.
Here are the top highlights of our CBSE Grade 10 and 12 examination results
1. Grade 12: A 100% overall pass result and 60% of students achieved 90% & above in all subjects. Our school average percentile is 89.2 %, the highest in Tokyo!
2. Grade 12 Topper: Satyabrata Pahari scored 94% and Dnyanda Kulkarni scored 93.8%
3. Grade 10: A 100% overall pass result and all students scored above 90%
4. Grade 10: School average percentile of all five subjects is above 90% & 2 students scored 100% in Japanese
5. Grade 10 Topper: Anushka Deshpande scored 96.4%
Principal of GIIS Tokyo, Madhu Khanna congratulated students for giving their best this year,
A big thank you to our teachers and parents for your hard work, dedication and perseverance. I wish all students the very best in their future endeavors
A very hearty congratulations to our flag bearers, parents and teachers of the CBSE curriculum.