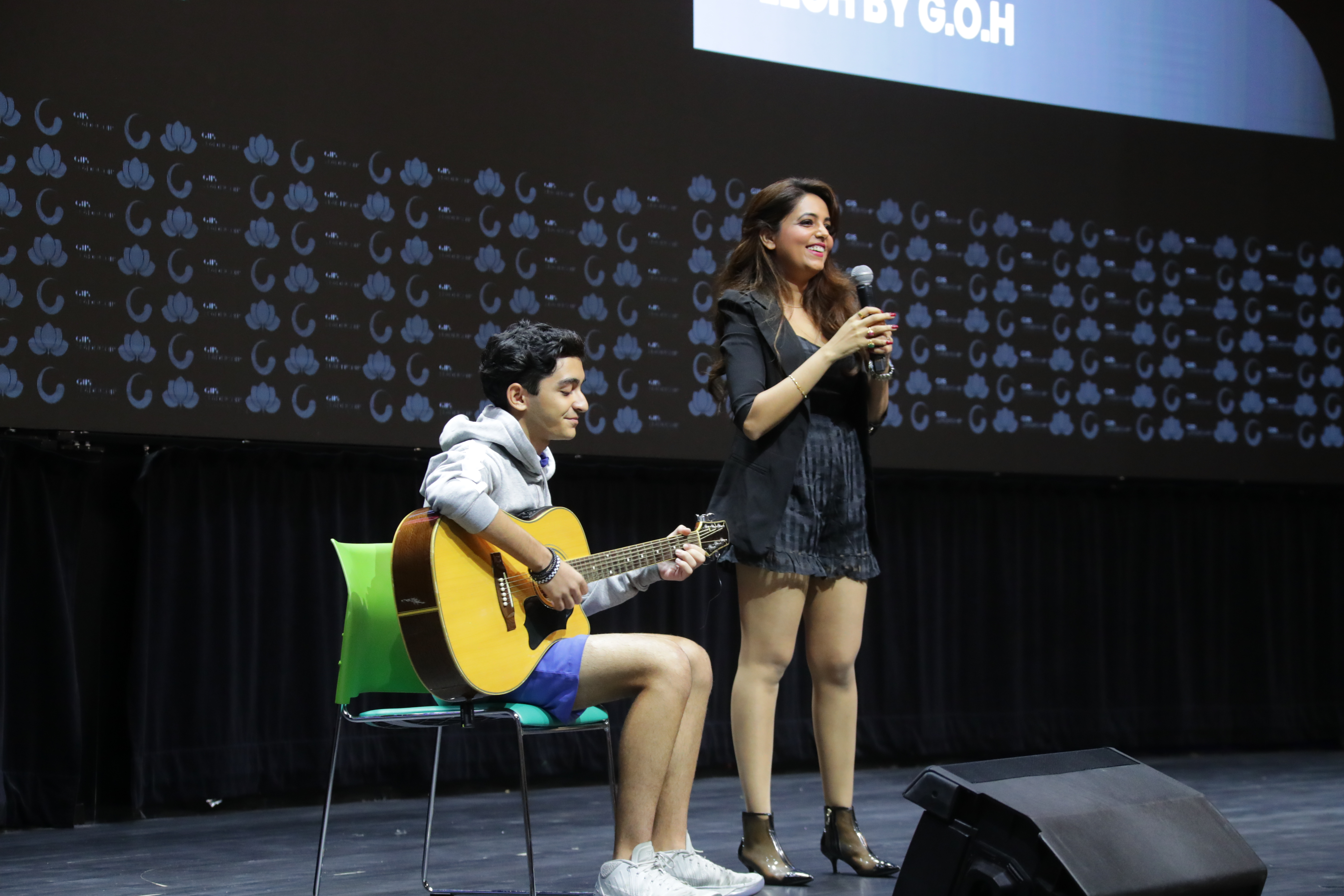 Sugandha Mishra, the well-known stand-up comedian of Indian TV industry, enthralled the students with her comical gestures and outstanding mimicry, while also sharing some great life lessons during a Leadership Lecture Series that was conducted yesterday.
Ms Sugandha called on stage a few students with talent in singing, playing instrument and comedy. She inspired the students to showcase their talent on the stage and commended them for their performance. At the same time, she amused the audience with her witty remarks and apt mimicry of artists like Lata Mangeshaker and old Hindi cinema actresses.
Her mimicry of the sound of the Indian musical instrument Shahnai, also known as nadaswaram in Southern part of India, was phenomenal and showed her great talent in mimicry. Ms Sugandha mentioned that she could mimic 60 different sounds of instruments, machines and humans within five minutes.
While narrating her story of success that came through consistency and dedication, Ms Sugandha shared a great message with the students. She said, "to get extra do extra". On being asked about her source of inspiration, she said, "I get inspiration from everyday life and by observing people around me."
Ms Sugandha Mishra is also a great singer and has completed her Masters in Music. She captivated the audience by singing the famous Hindi song, Samjhawan. Ms Sugandha also spoke about her enjoyable experience at Kapil Sharma Show, the famous comedy show, on Sony TV, India.
The LLS with Ms Sugandha especially inspired the students who have inherent talent in comedy, to find humour in everyday life and use the same to pep up the mood of the audience.