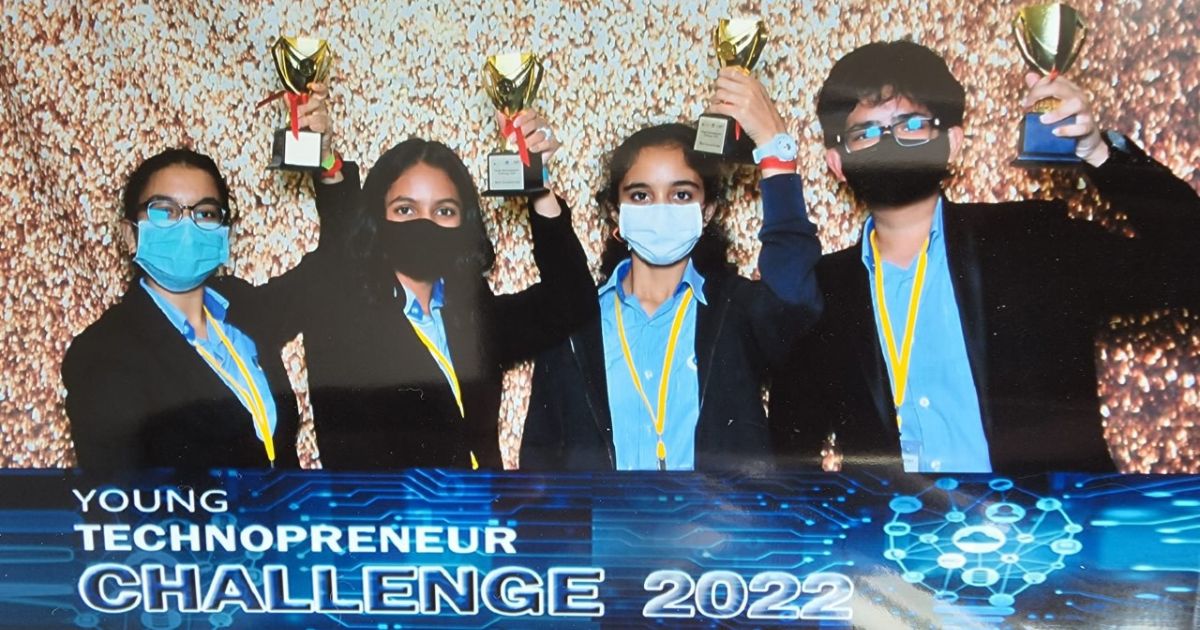 In a remarkable achievement, 'Jagrukta', a team of SMART Campus IGCSE Grade 10 students has won the 'Most Innovative Idea' Award at the Young Technopreneur Challenge, for their thoughtful idea of using plastic wastes to help grow mushrooms. The annual event was organised by Junior Achievement Singapore on July 9, 2022, in which 40 teams from different schools across Singapore took part.
As part of the contest, the teams were asked to come up with a business idea to solve a problem related to the United Nations Sustainable Development Goals, Singapore Green Plan 2030, or Sustainable South West Masterplan.
The students developed their ideas, went through a rigorous design thinking process, researched and created prototypes, and also learned about the steps of becoming a Technopreneur. The teams were guided by mentors or volunteers from HP who later reviewed and gave feedback about the team's ideas and presentation.
8 finalists were shortlisted for the final round out of which 2 were from GIIS SMART Campus. Team Jagrukta, which comprises team members namely; Bhakti Birla, Janhavi Yadav, Shruti Upadhya, and Aaron Anthony exhibited immense confidence while presenting their thoughtful idea of turning plastic wastes into something which helps mushrooms grow. Their convincing and witty presentation has helped them win the award.
The challenge concluded in an expo event where students showcased and presented their ideas to a range of industry judges – with winners taking home funding to support their ideas and further implement them.
Each team had a great learning experience with comprehensive feedback and tips from the judges to further enhance their ideas. Overall, it was an excellent opportunity for the students to explore and showcase their skills as they continue to grow holistically under the GIIS' 9 GEMS pedagogy.