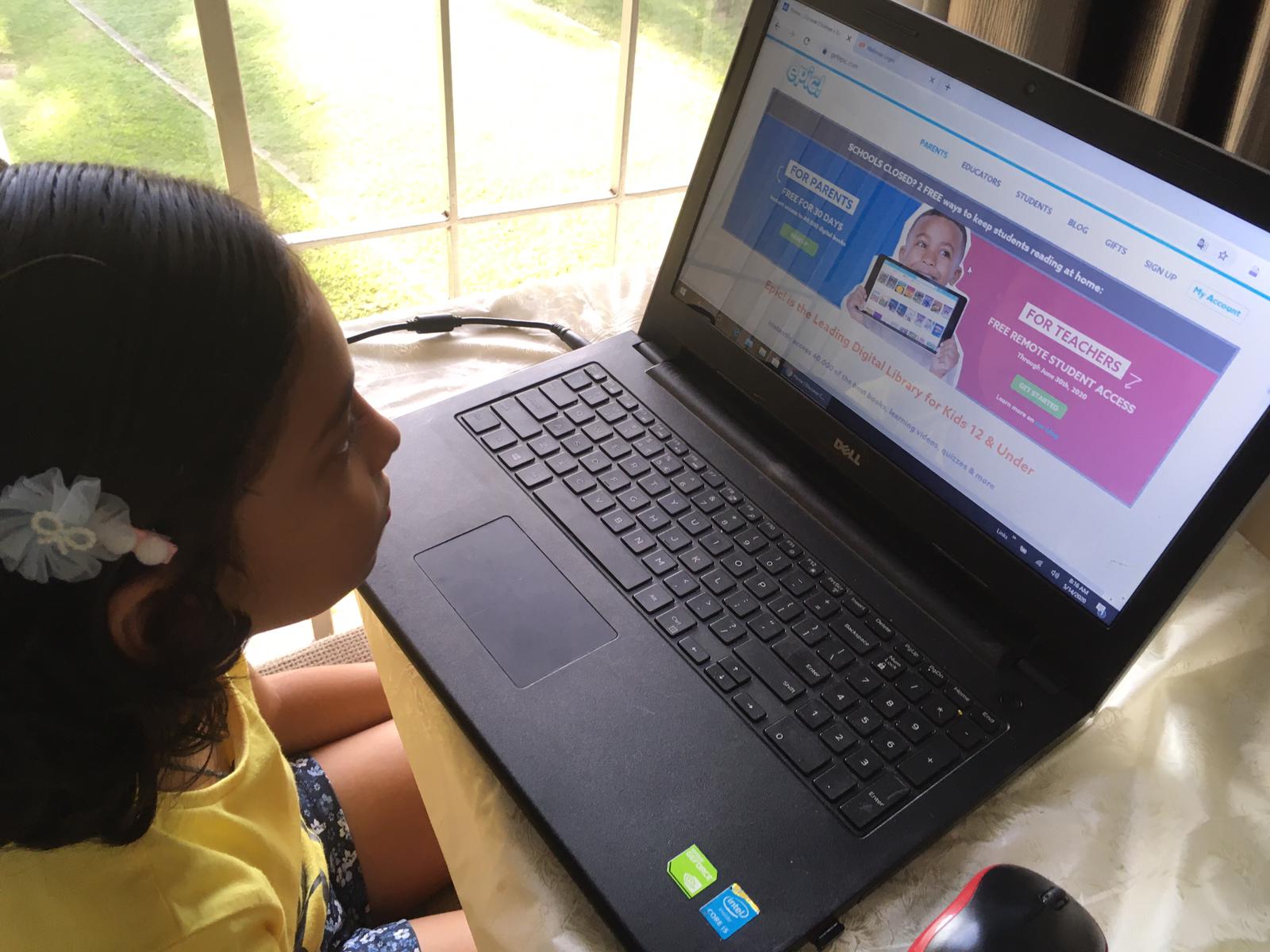 As all the grades at GIIS are taking virtual lessons in all the subjects, the school library is also up and running virtually to support the learning of the students.
The GIIS Library is on a virtual platform and during the library period, the students join the class through Google Classroom to read, enjoy and discuss various books.
GIIS library is on Google Classroom and the teachers recommend books to students and announce the arrival of a new or popular book that is recommended for reading. The students also share their recommended titles in the message option in the classroom. The most recent recommendation shared by the teacher was the PDF version of the latest book released by UNESCO on Coronavirus.
For primary grades like 1 and 2, the library teachers try to provide a PDF version of book related to the current topics being taught.
The library is using apps like Epic, Pebblego, Oxford Reading Tree and Tumble Books to read and recommend books. The school library has provided a subscription to the students for these apps and has also created a classroom on the app Epic where students receive reading badges as and when they read more. The main idea behind this is to get the students to read more and more.
Ms Meera Rajeev Kumar, the Primary section librarian, says, "library is an important source of information and knowledge and of utmost importance for the young and developing minds. It is here that they develop the love for reading! During COVID-19 pandemic, it is even more important to engage the students in meaningful exercises so that their mental wellness is taken care of. Being in the touch of books is a great way to achieve this."