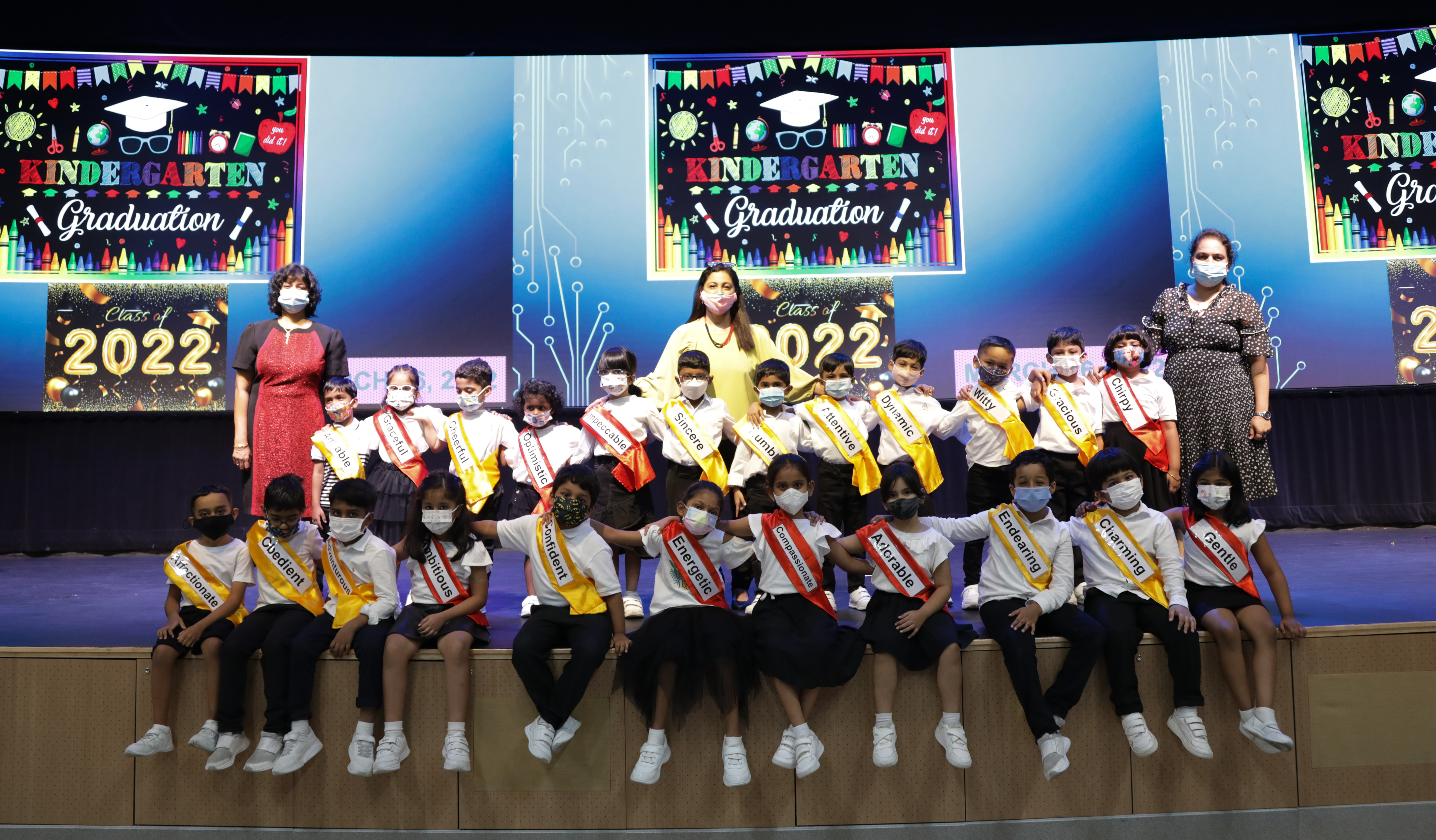 SMART Campus Kindergarten Graduation Day was celebrated with great pomp and enthusiasm on March 16, 2022 at the Grand Multi-Purpose Hall. The Kindergarten Graduation is a special milestone in a pre-schooler's life. This ceremony is a great opportunity to celebrate their learning and recognise an important milestone in the student's lives.
During the ceremony, the bright and cheerful students were seen holding their tealights in their hands, walking with great confidence on the stage, humming the lyrics of the song, "I have a dream". A short prayer by the K1 students marked the inauguration of the ceremony.
It was an innate feeling of pride and accomplishment for the teachers as the students walked across the stage to receive their preschool graduation certificates. The brilliant performances by the K1 students and a ramp walk by the Nursery students left the audience spellbound. It was wonderful to watch the reminisces shared by the K2 graduates displayed on the screen about the cherishing time they have spent with their teachers and their peers.
Towards the end of the ceremony everyone in the auditorium respectfully sang the national anthems of both Singapore and India. The event culminated with a thank you song being played as an expression of the students gratitude towards their teachers.
As you cherish the fruits of your hard work ….
We wish that success keeps following you in everything that you do.
Today and always !!
Congratulations and Happy Graduation !!