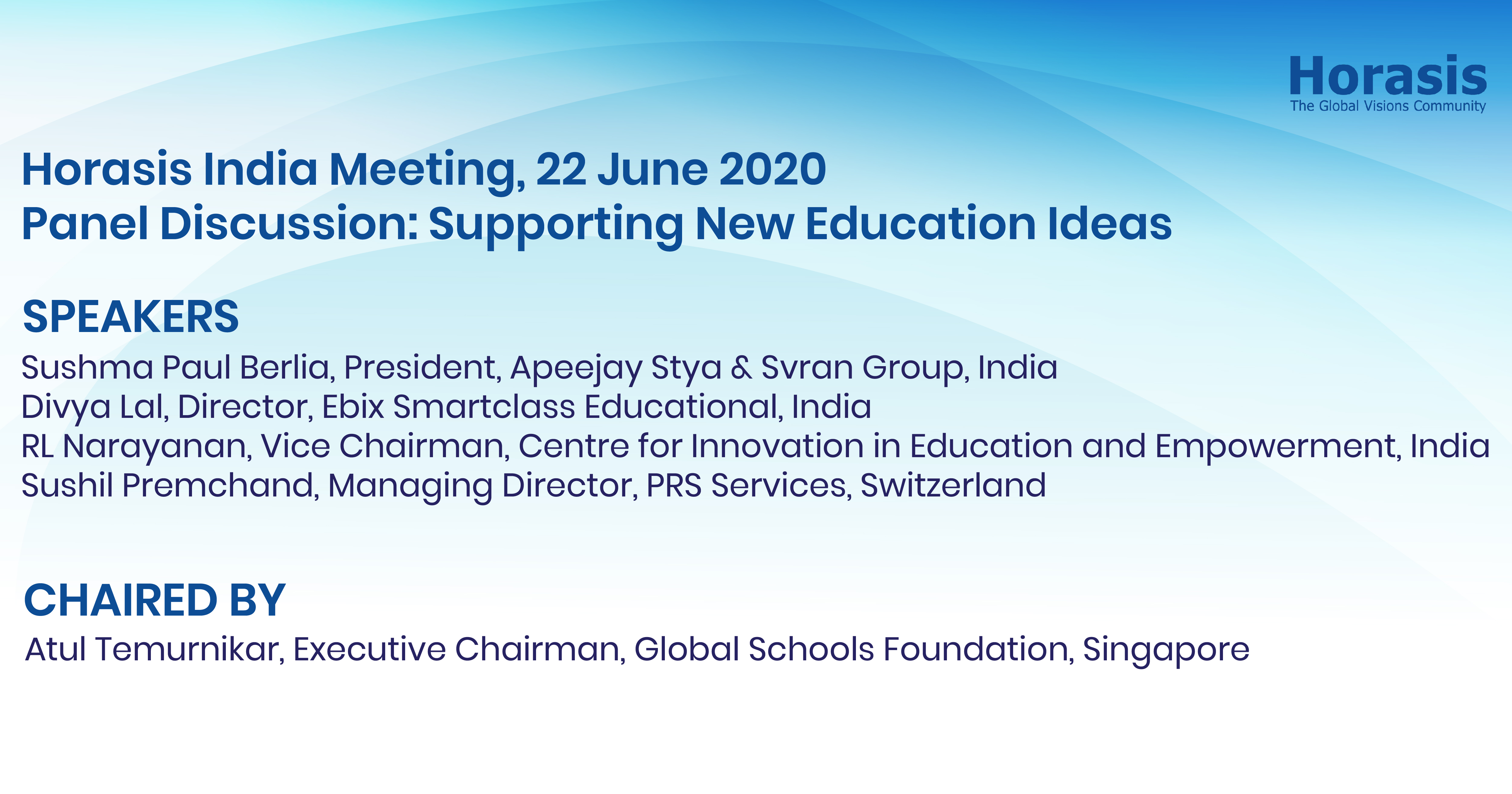 Mr Atul Temurnikar, Co-Founder and Chairman of Global Schools Foundation chaired the panel during a discussion in a Horasis webinar on the topic "Supporting New Education Ideas".
Eminent personalities from various walks of life joined the webinar and spoke on new and emerging ideas in the field of education.
The panel had the following speakers:
Sushma Paul Berlia, President, Apeejay Stya & Svran Group, India
Divya Lal, Founder and Managing Director, Fliplearn Education, India
RL Narayanan, Vice Chairman, Centre for Innovation in Education and Empowerment, India
Sushil Premchand, Managing Director, PRS Services, Switzerland
Chaired by, Atul Temurnikar, Executive Chairman, Global Schools Foundation, Singapore
Watch the video of Horasis webinar here:
Post the panellist's speech, there was a Q and A session where the panellists took questions from the audience.
It was a brilliant exchange of ideas as the experienced educators shared thoughts on various aspects that are going to be of prime importance and give a new direction to education in the post COVID era. Some of the most important points of discussion were – will the online learning completely takeover traditional approach to education, the increased emphasis of environmental sustainability in every sector, use of Artificial Intelligence in education, evolving role of teachers and so on