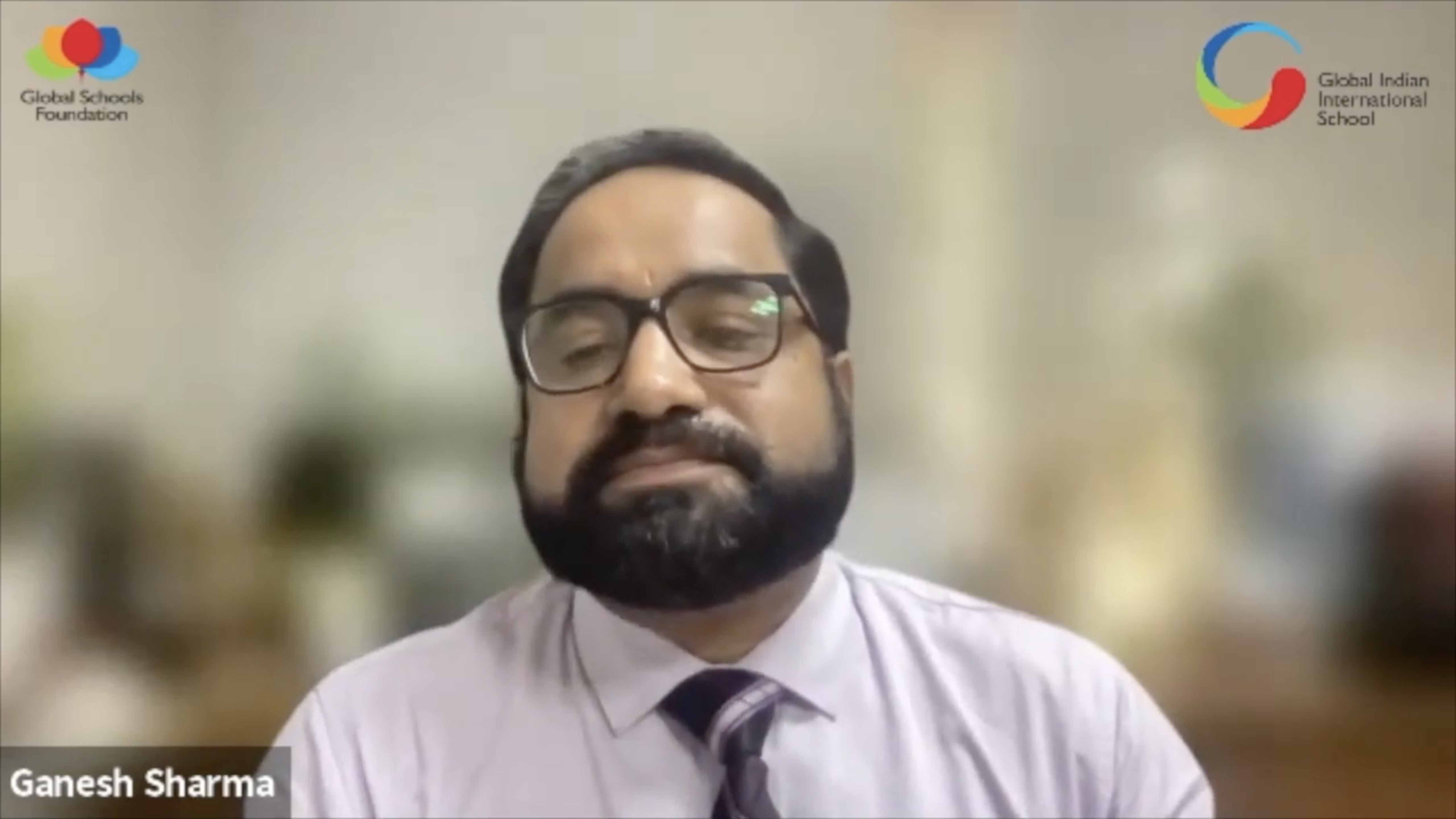 GSF has entered its 20th year of providing Global excellence to students across the globe. To celebrate this, GIIS Noida conducted a launch event on the 18th of September, 2021 where Mr. Ganesh Sharma spoke at length about the milestones the campus has achieved under the aegis of GSF. Let's hear what he has to say here:
A very warm welcome to each one present today.
Today is extremely special to all of us as we are celebrating 20 Glorious years of Global Schools Foundation. Before we begin the program, I would like to take you all through the journey of success on our campus.
The school's foundation was a stepping stone in GSF's journey towards excellence. What the management saw as a dream in 2002, turned into reality with the addition of another campus in India at Noida in 2012.
We started with a humble count of 150 students. We are now a family of 1400 plus students. Our vision was always to provide our students with futuristic techniques that enhanced their learning journey. With each passing year, we kept on adding a more advanced and high-tech-based curriculum with the introduction of STEAM, Robotics, and Artificial Intelligence, our students got a chance to understand the concepts by getting engaged in real-time activities. The primary focus still remains the same i.e. holistic development of students and producing future-ready citizens.
Earlier the infrastructure was more focused on giving the students the required knowledge and exposure through textbooks, manual resources, and areas for sports and skills development. As time advanced, we made a paradigm shift in terms of the course materials and the availability of spaces for more advanced learning.
For example: now we use google classrooms, course materials from Khan academy, Tata class, CBSE Diksha, O LABS, Kahoot quizzes, Menti meter, and many more. to give our students a 360-degree experience. We have also renovated the campus to offer modern learning spaces that enhance the inherent and acquired skills of the students.
We now work on a HYBRID model. Focus is on blended learning, experiential and hands-on learning of both students and teachers. Besides regular classes, students are actively engaged in Global Students Exchange, international competitions like RWCC, LEAPS, inter-school events, and competitions, etc. Teachers are now more equipped with technology. They have recently been given iPads and MacBooks to help them in nurturing young minds to the best of their capabilities.
Apart from the mandate trainings prescribed by the CBSE, our teachers are thoroughly trained on various courses and topics that range from subject/course-based trainings to pedagogical trainings to teacher exchange programs, and many more. The teachers keep updating their knowledge and skill set by taking a lot of courses on portals like TEAMIE and PERCIPIO.
GIIS Global Montessori Plus program is an award-winning curriculum that develops cognitive, social, emotional, universal values, and creative skills among the tiny tots. We have recently introduced version 2.0 that takes our students' skillset up a notch by introducing coding in early years, happiness activities, science experiments, and virtual tours to provide real-life experiences.
On the results front, our first batch of grade x appeared for the CBSE board exams in the year 2019. The first batch had 18 students and the topper had secured 97.8%. This year we had our fourth batch of grade 10 students graduating to grade 11 with cent percent results. A total of 54 students appeared this year out of which 22 secured 90% and above, and all passed with 60 percent and above.
We had our first batch of grade 12 students passing out in 2020 with 18 students. Topper had secured 96.6%. The second batch passed out this year with cent percent results. Topper secured 95.6%. This year we had 43 students.
The growth over these eight years is a testimony of the hard work that has been put in by everyone at GIIS Noida. From students to teachers, parents to the management, each one of us has worked diligently hard in reaching where we are today.
I would like to extend my heartfelt gratitude to each member who is or has been associated with us in one way or the other. Their unmatched dedication and support have been instrumental in making GIIS Noida deliver excellence over and over again.
Thank you so much.
God Bless.