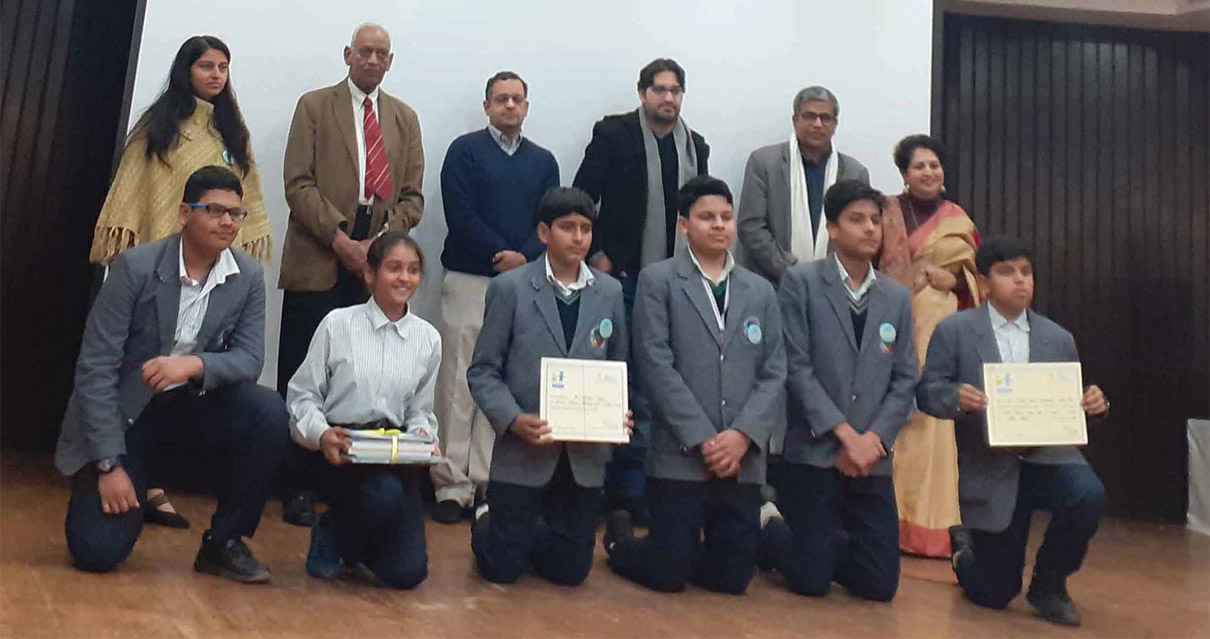 Students from Global Indian International School (GIIS), Noida got a chance to attend and showcase their work in the INTACH Film festival held at India Habitat Centre, New Delhi. The occasion was attended by students from numerous schools all over Delhi NCR, and was graced by some famous and reputed professionals from the media and Film industry.
Few movies were shortlisted by the core member team of the INTACH organization and were showcased at the festival. Our school received a special award for uploading maximum number of films; Nistha of grade 7B was awarded with the Best Original Story with a message. The tittle of her movie was 'Ahoi Ashtami'.
Movie made by Parishkrit from Grade 9B was awarded with Best Narrator and documentary film and was titled as 'Wildside'; Aayush Choudhary of Grade 8A was honoured with the award of Best Visuals for his movie on 'Goverdhan Pooja'.
The event helped our students in learning some new techniques and skills used by the other winners in their respective films. Our students returned motivated and all charged up to come up with some more creative movies in future.
INTACH hosts a film festival every year that gives the youth of today an opportunity to learn and showcase their technical & creative talents in movie making and related subjects.
Filmit aims to Entertain, Engage, Educate & Empower the young minds through meaningful films & related workshops. They believe that film represents much more than entertainment; it is the most powerful medium to depict the reality and emulate values. Film becomes an interesting and engaging alternative to stimulate discussion among young people about vital personal, societal, moral and world issues.