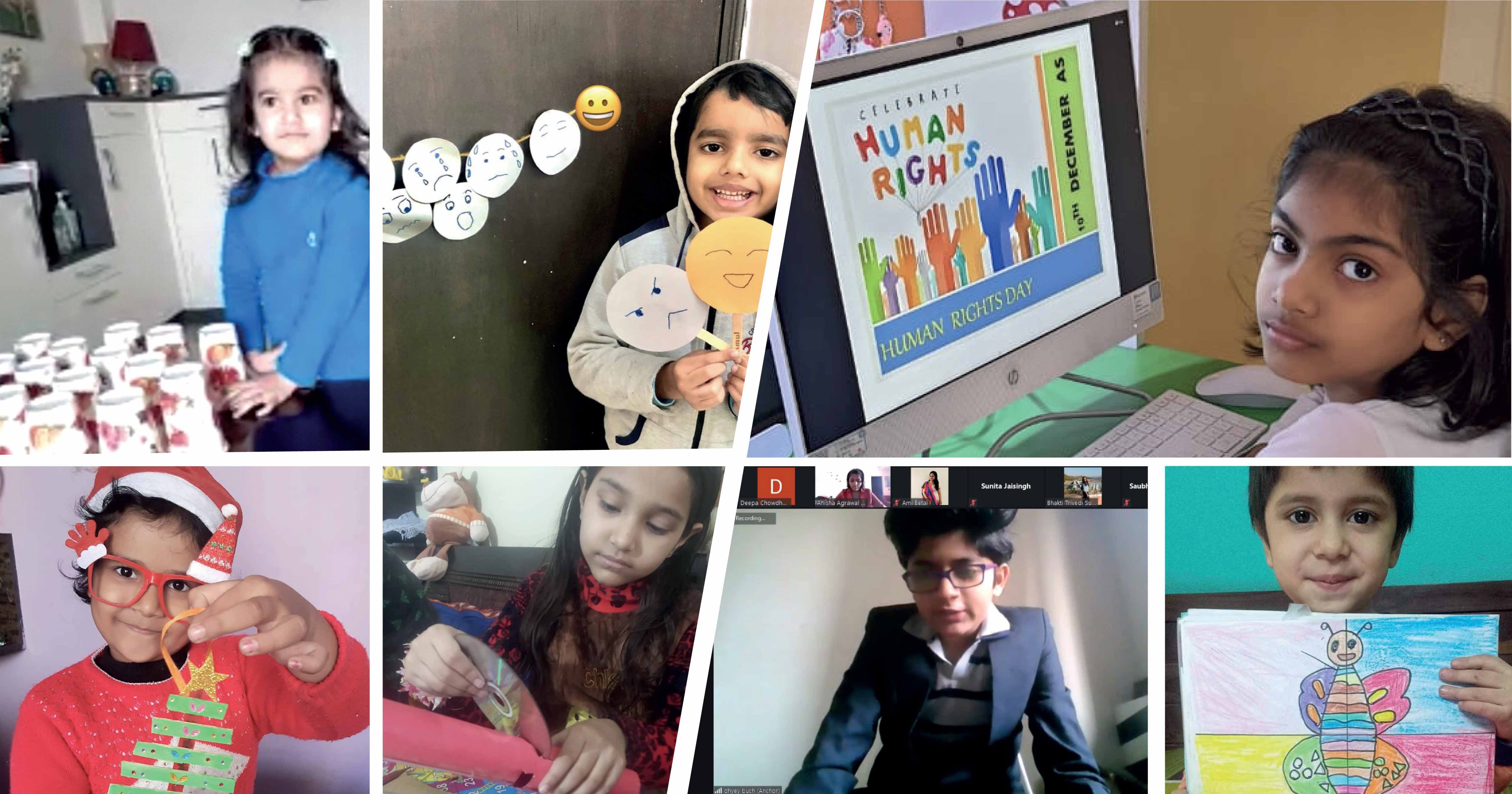 Dear Parents,
As the coming year marks a new beginning in our life, I would like to take this opportunity to thank each one of you for your constant support and contribution this year. The year has been great in terms of academic excellence and staff achievements. Despite the global pandemic and national lockdown, we have achieved various awards and recognitions in the field of education.
GIIS Noida has been recognized in the Innovators category in the Noida region by the Times School Survey 2020. The CBSE board examination results for grades 10 and 12 this year too were exceptional with a 100% pass percentage; a lot of students got perfect 100s in various subjects. Apart from the awards mentioned, our students did outstandingly well in various virtual competitions like RWCC, Jhankaar, Inter-GIIS GSE competitions, etc.
One of our students was awarded with the Global Kids Achiever award for her outstanding performance (classical dance) in a coveted online competition. Two of our students did wonders in spell bee and creative writing competitions respectively, and many more.
This year we have introduced an all-new concept of e-portfolio for our pre-primary students that gives both parents and teachers an insight into the child's year-long learnings and achievements, and areas they need to improve. Parents involvement was remarkable throughout the year. They were actively involved in various activities like Dancing Diwas- Mothers Virtual Dancing Competition, Story-telling webinar by Parents, etc. A virtual exhibition was also conducted to showcase the creative side of our students i.e. artworks, project work, speaking skills, and other outstanding talents like singing and dancing.
The competitive spirit was at an all-time high with our students participating in various virtual competitions like Kavita competition, show and tell, story narration, oodles and doodles, etc. One of the most appreciated events of the year was the GMP Virtual Sports Day. The outstanding coordination and presentation of the events were highly applauded and appreciated by the parents. Children were taken on virtual tours and picnics where they were introduced to the world of animals, marine life, historical monuments, and so much more. These activities gave our students the much-needed break from regular classes and a chance to nurture their inner self.
Talking about the teachers and staff, each member of the organization has enhanced their skills to cope with the shift to virtual education. We have been able to conduct online classes seamlessly and carry out special assemblies and activities without being overwhelmed. Teachers have conducted extra classes for RTE students along with online assessments and evaluations using google classrooms for grade 1 students. Each and every member of my team has done a tremendous job and emerged as an independent individual ready to guide and mentor the youth of today towards a self-dependent tomorrow.
We have a huge number of opportunities coming up next year, and I am sure that with our dedication and determination, and your unbiased support, we will be able to reach newer heights and achieve the impossible.
My best wishes to you and your family for a safe and happy new year.
Ganesh Sharma
Principal
Global Indian International School, Noida