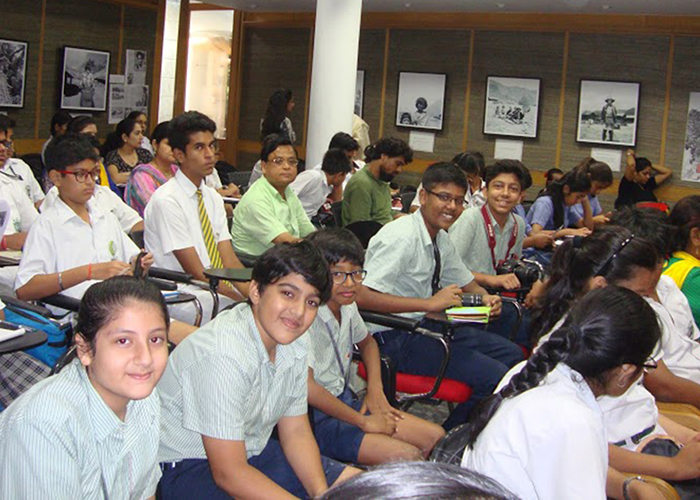 Nurturing Young Seeds (NYS) in association with Zee Media took the initiative of introducing students of Global Indian International School (GIIS) Noida to the first ever media club in the campus. The objective of introducing this club was to expand their caliber and horizons, and help them learn new facets of the media industry.
In a competitive world, where skillful learning is a must, the media club by NYS helped our students in opening their minds to newer perspectives and possibilities. The club helped our students foster confidence, hone creativity and learn something out of the box. The course introduced was intended towards making students understand various beats and aspects of journalism. They got a chance to understand the processes involved that make an event into news, and meet and interact with the ZEE journalist anchor.
Students were even taken for frequent set visits at the zee media's office, where they got a chance to experience a TV broadcasting tour of the newsroom. It helped them gain hands on experience on functioning of a news channel and the components which help news reach our screens.
The initiative made students understand the importance and use of effective communication necessary for overall personality development. They learned about comprehending the basics of research and the process that goes into report creation. Importance of source gathering for journalists formed an integral part of their learning experience.
Camera persons from NYS taught our students about technicalities of how a professional camera used in various areas of media. Budding journalists from the campus were also taught about the type of questions one should ask in a formal setup/interview.
Last but not the least, our students got a chance to work in the Zee News Studio where they formed anchor links to their comprehensive work done throughout the course duration. The links made comprised of articles, recordings, interviews, visuals, pictures, etc. made by students during course time.