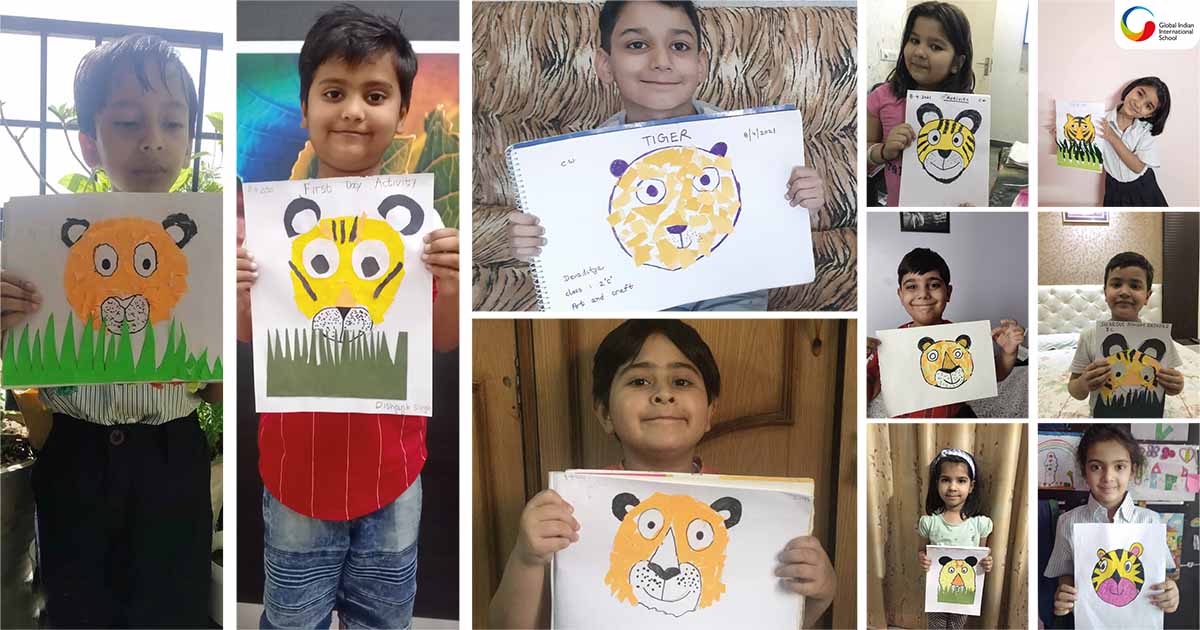 Come April and it's time to go back to school. Another start of the new year of fresh memories, learnings, growth, friendships, fun and frolic for the students who are all set to embark on a new journey of academic excellence and personal growth. The initial days of the academic year help students in getting familiar with the course material, get in sync with the class routine and set a positive outlook that reaps many benefits throughout the session.
On that positive note, students from grades 1-5 kick-started their new academic session with a lot of enthusiasm and energy. Each child was engaged in various activities to channelize the creativity and imagination among the young minds of GIIS Noida.
Grade 1 students had a fun-filled start with activities that helped each child in bonding with their teachers and classmates. A virtual dance session was organized for the little ones besides other activities like rhymes, cartoon time, making face emojis etc. They happily participated in a craft activity that tickled their creative side of the personality. Students made beautiful handprint flowerpot and decorated them with different colours.
Students from grade 2 participated in 'Hide the Tiger - Tear and Paste' activity where they used different coloured waste sheets and crayons to make the face of a tiger hidden behind the grass. The students enjoyed the activity as it gave them a chance to explore and showcase their creative skills.
Students from grade 3 made a colourful class rule ladder with rules to be followed while attending the classes online. Similarly, students of grade 4 wrote two of their achievements of the previous session, three goals for the upcoming session and the things they are grateful for, which they later shared with their teachers and classmates.
Grade 5 students, on the other hand, made the Indian national flower Lotus using unused spoons that come with the food ordered online or bought as a takeaway. Children had beautifully decorated the National flower using different colours and later used the art piece as home decor. Children were extremely happy to reunite with their friends after such a long time, and do collectively do activities using sketch pens, glue, paper, poster colours etc. The best part of day one was the extreme display of confidence shown by each child while presenting their work.
The objective of organizing such activities was to engage students and encourage a creative bend of mind where each child explores their imaginative and creative skills while enhancing their written, verbal, and reading skills.