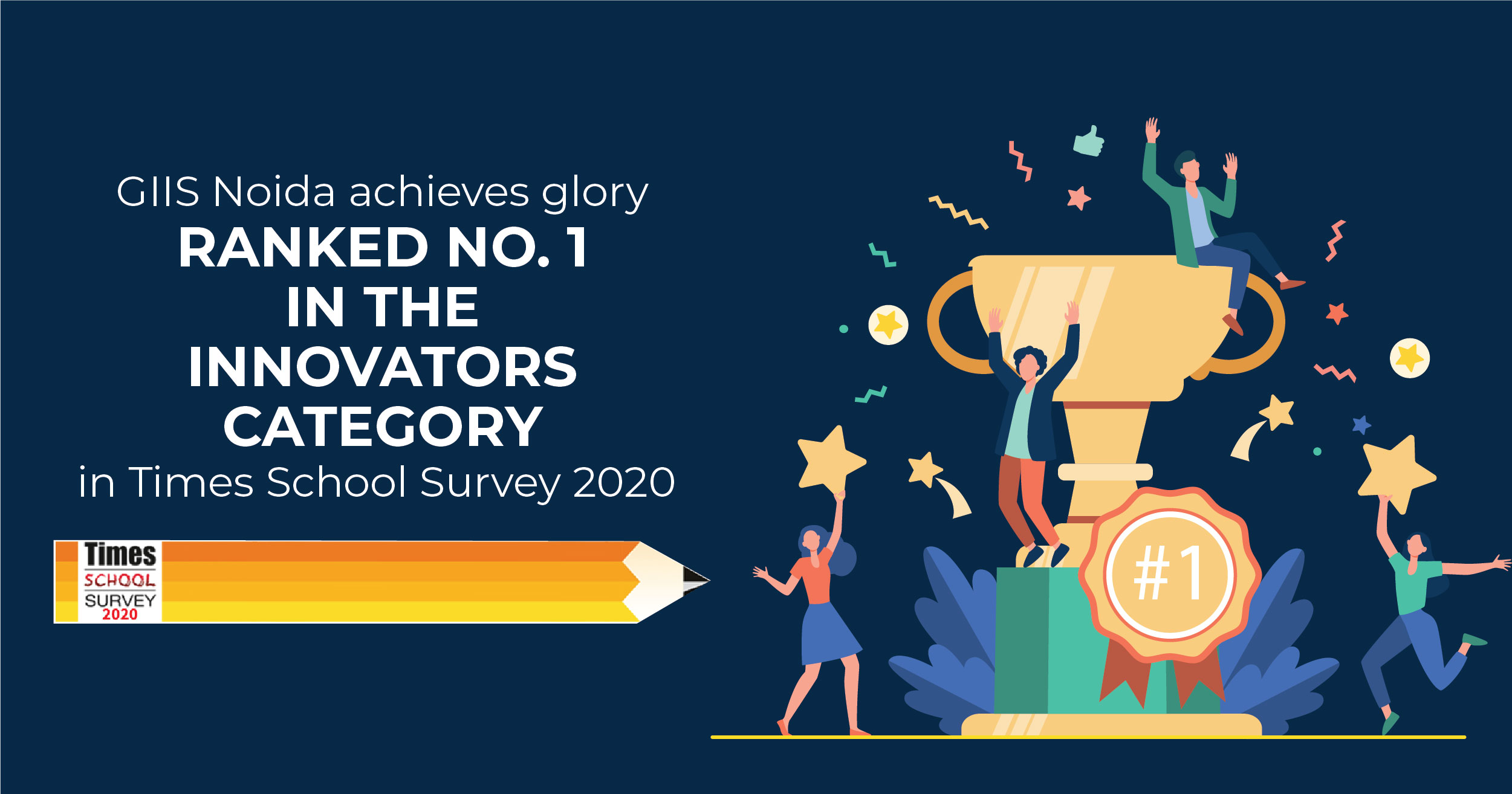 GIIS Noida campus has recently garnered the Top position in the Innovators category in the Noida region in the prestigious Times School Survey 2020. This coveted recognition has been the result of the continued trust and motivation from our students, parents, stakeholders, and everyone who has been a part of the GIIS journey.
Even amid the lockdown, the school was swift to leverage its robust digital infrastructure to ensure a seamless transition of students from the school to the virtual classrooms. The school had already built an extensive library of high-quality digital content, which enabled teachers to ensure uninterrupted learning from the very first day.
Global knowledge exchange has always been a focus, and video conferencing with GIIS global campuses is a regular activity on and off-campus. Students get to share their learnings and work on projects with their peers abroad, while teachers keep themselves abreast with the global trends in education.
The "new normal" of education has always been a normal at GIIS Noida. Staying ahead of the online learning curve, the school has long ago integrated blended and project-based learning into the core curriculum. These tech-driven methodologies spark active discussions, while higher-order thinking exercises ensure that students are experientially involved and understand real-world applications.
Along with these, GIIS Noida has implemented many more innovative learning frameworks, with the aim of nurturing active, agile, and confident leaders of the new world.
The GIIS parent community has always been the ambassadors of our endeavors and with their continued support, we are sure to achieve even bigger milestones in implementing path-breaking innovations.