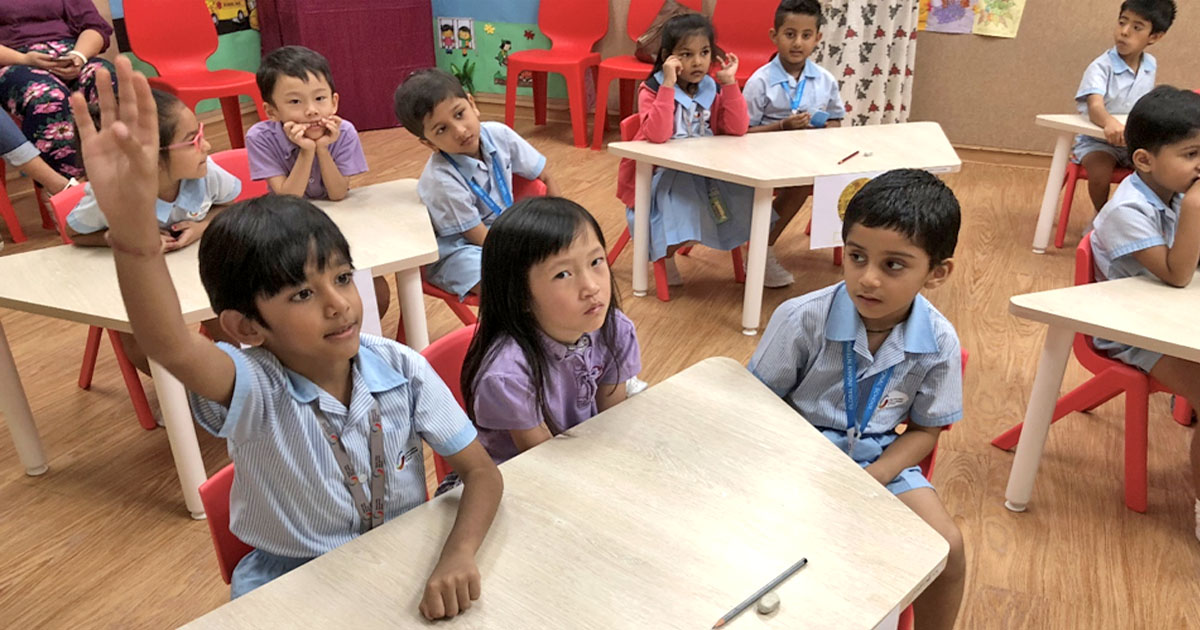 SINGAPORE, 14 SEPTEMBER, 2018: Six out of sixteen participants emerged winners during the HiQ quiz competition that was conducted at GIIS Mountbatten Campus on September 12th.
HiQ, an inter-school quiz competition was organised at GIIS Mountbatten Campus which had participating teams from 2 other schools - GIIS SMART Campus Punggol and Cherie Hearts @ Mountbatten.
The participants were divided into 6 teams named after precious gems, Sapphire, Emerald, Citrine, Amethyst, Topaz and Garnet. It was interesting to watch the teams working collaboratively to earn scores. An amalgamation of exciting rounds comprised of phonics, nursery rhymes, mazes, spotting differences, identifying logos, memory games, rebus sentences, GK Visual, and unscrambling words.
Children had a brain-tickling session as they enjoyed the tough competition. The following participants emerged winners:
Winners (Gold): Team Amethyst
Saw Yee Hao (Cherie Hearts @ Mountbatten)
Aadhav Praveen (GIIS SMART- PG Campus)
Adrushya Sudarsan (GIIS MB Campus)
1st Runner's Up (Silver): Team Garnet
Jazlyn Grace George (GIIS SMART- PG Campus)
Ian Fernandes (GIIS MB Campus)
2nd Runner's Up (Bronze): Team Topaz
Tan Jung Ze (Cherie Hearts @ Mountbatten)