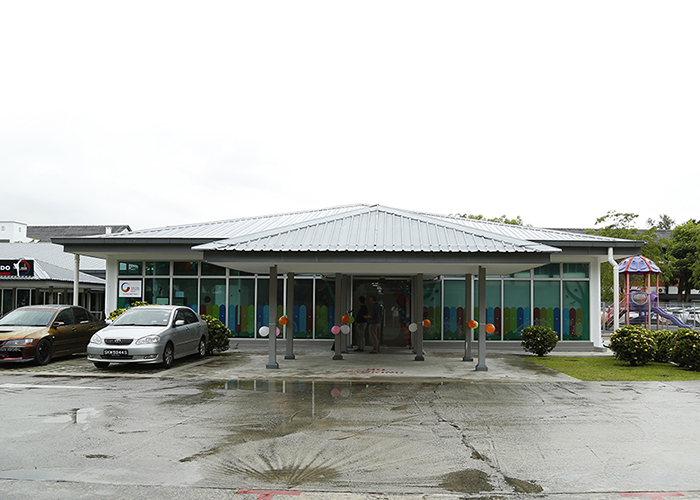 On July 3rd 2017, GIIS integrated Global Montessori Plus approach towards early childhood care in Singapore by launching its biggest and newly constructed Mountbatten campus. The first batch of the students marked the grand opening of the campus.
GIIS pre-school at 231 Mountbatten road is just a 'home away from home' occupying up to 200 students and teachers. With the aim to offer renowned learning environment for kids, the pre-school embrace varied learning styles, exciting discoveries and meaningful plays in their early years.
GIIS adopt innovative teaching methods and Global Montessori Plus (GMP) programme to give them a strong foundation, making them able to express themselves in many different creative ways. GIIS carefully choose materials and colours in the making of the kindergarten to create a kid-friendly and lively environment, ensuring they are always a step ahead.
The kindergarten has opened its doors to little ones, under the supervision of Rema Rajiv as the Centre Head. "The first day of kindergarten is a major milestone for kids and parents. Being the first day, an array of activities were conducted to engage them and make them feel comfortable in the new setting with story- telling sessions, art and craft activities, toy room fun etc. lined up for them. They were briefed about classroom routines and procedures. It was great to see them settled and mingling with their peers without any inhibitions. Apprehensive parents were happy to observe their child well-adjusted on the very first day," said Rema Rajiv.
Kindergarten students and parents were greeted with gifts for their first day of school. It is located in the Mountbatten Centre and has many enrichment campuses and specialist children's activity centres within the premises.
Maria Montessori inspired kindergarten
Inspired by Maria Montessori methodology, GIIS kindergarten is a fun place to learn and grow. The centre has been specially designed to make learning a joyful experience for younger children with ergonomically designed child-centric equipment, indoor and outdoor play areas, meeting room space, dedicated learning zones and a child friendly library.
GIIS kindergarten @ 231 Mountbatten Road - Nurturing our tiny feet for the bigger and better Eco-space.