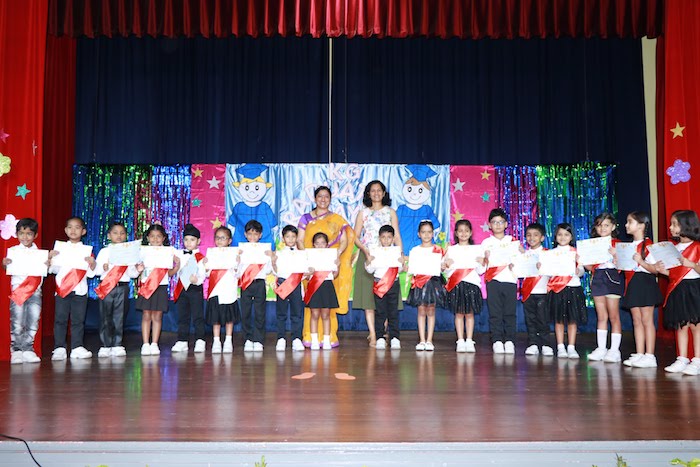 K2 Graduation Day was celebrated at East Coast Campus and a total of 86 kindergarteners participated in the ceremony on March 6, 2018, both from East Coast and Mountbatten Campuses.
It began with a grand entry to the auditorium with lights switched off and students holding lamps in their hands as they sang the song 'I have a dream'. They were given the graduation certificates by members of the GSF management.
There were brilliant performances put up by Grade 1 & 2 students.
Rema Rajiv, Mountbatten Centre Head said "It is the end of the year and time for our K2 students to move on to Grade 1 soon. We will miss our students but we smile through the goodbye tears because we are so grateful to have been part of their learning journey. Our best wishes to all the kinder graduates!!
Click here to view the photo album.