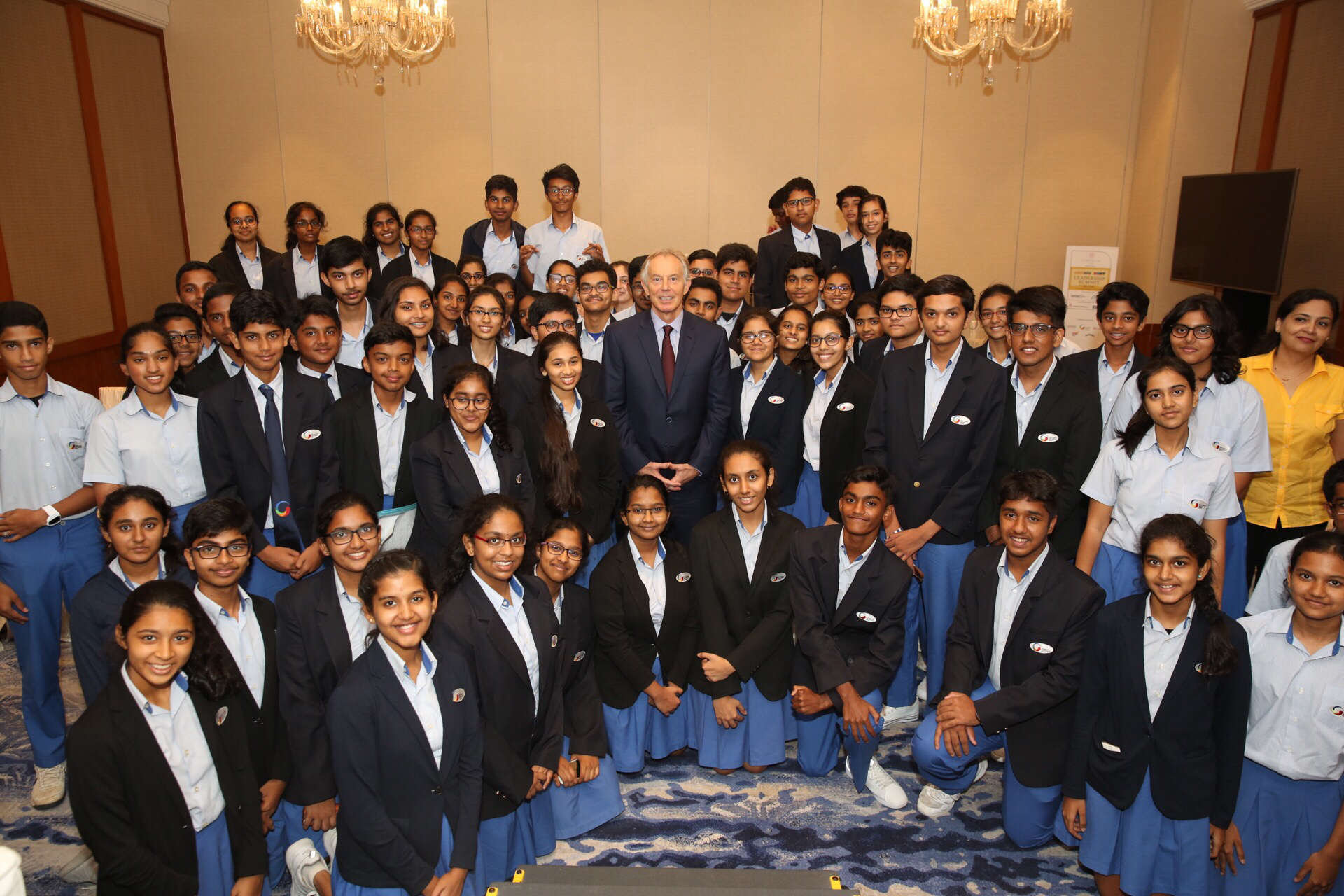 Former UK Prime Minister Tony Blair encouraged students of the Global Indian International School in April 2018 to know life, and learn about arts and culture from around the world, to be good leaders of the future.
Mr Blair, who was in Singapore for the Hindustan Times Leadership Series, interacted with the GIIS students on the sidelines of the event - as part of the GIIS Leadership Lecture Series, where the students get to meet newsmakers and leaders of the world. "If you want to lead in the future, learn to read what makes people tick, and how they think," he said replying to a student's question on leadership.
True leaders "care about people around them," said Mr Blair during the 10-minute interaction at the Four Seasons Hotel today. The tete-e-tete was also an opportunity for the students to know more about Mr Blair's experiences as a politician and what it takes to be a good leader.
During the session, Mr Blair also spoke on a range of topics from leadership qualities to environmental sustainability, and emphasised on the importance of interpersonal relationships with the people around. "The world is changing fast, there will be revolutionary changes ahead," he said, urging students to be innovators who never think just about their own subject, but also about bigger and broader things.
The Leadership Lecture series is part of GIIS's award-winning 9GEMS educational framework, which aims to impart confidence and critical thinking skills in students to inspire them to be well-rounded achievers in the future. It has seen participation from renowned leaders in the past including Maharashtra chief minister Devendra Fadnavis, Bollywood star Aamir Khan, cricket Virender Sehwag and others.