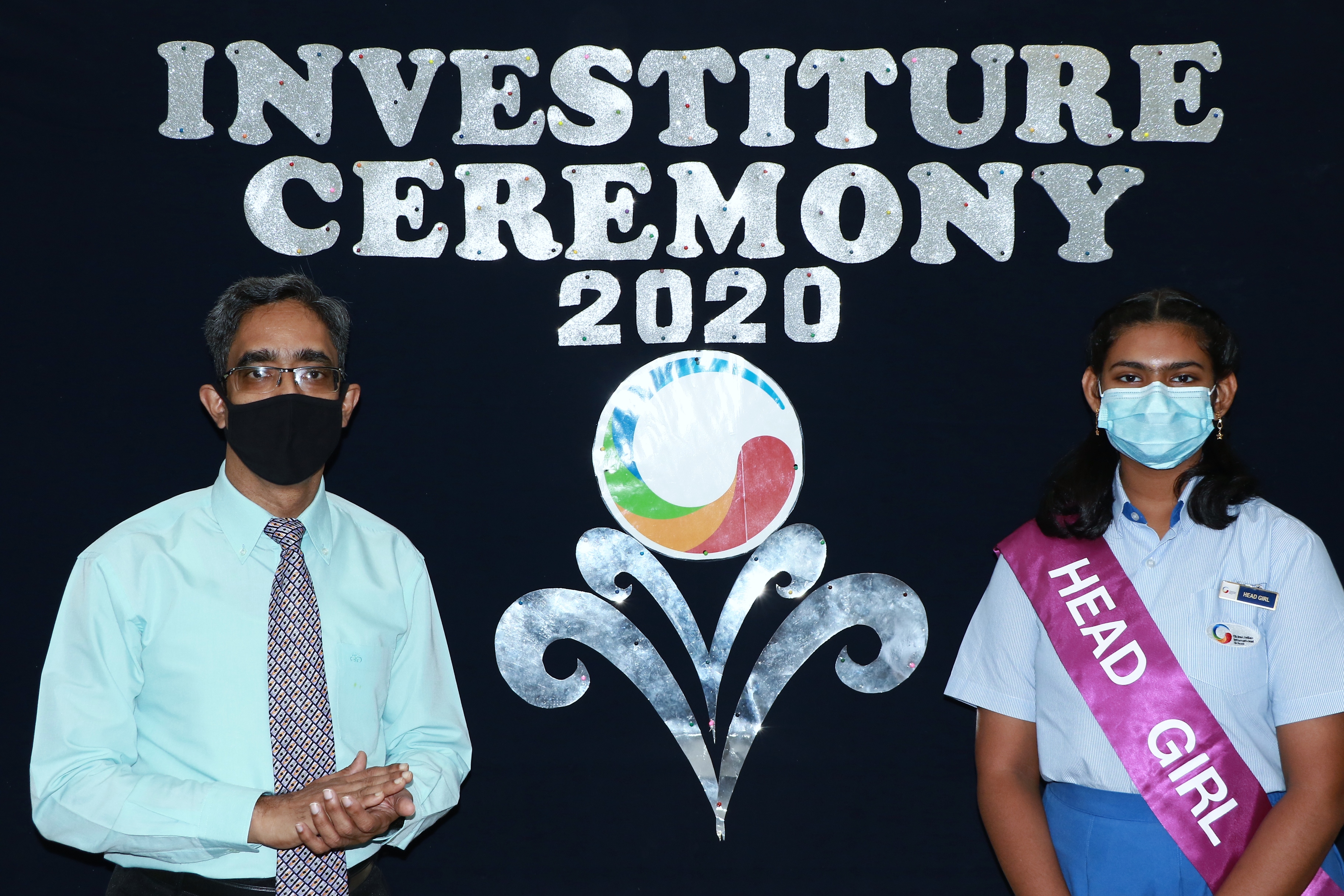 'Leadership and learning are indispensable to each other'- John F Kennedy
This quote aptly describes the opportunities given to our students to hone their leadership skills while at school.
The members of the new student council of GIIS East Coast campus for the academic year 2020-21, were sworn in to the various leadership posts in the Student Council on 14th August and 18th August 2020. The investiture ceremony was held on two separate days in keeping with the safe distancing measures adopted by our school.
The School Ambassadors and Class Prefects of Classes 3 to 8 were badged too. They proudly and respectfully received their badges from the Head of School, Mr CVK Sastry. Indeed, this day was a memorable one for these students as they took the oath to perform their duties to the best of their ability. Mr Sastry addressed the new council members and advised them to be role models for the rest of the students, to be firm yet humble, friendly and helpful to all. The students promised to follow his advice and were ready to take on their new roles with enthusiasm.
The ceremonies concluded with the national anthems of Singapore and India.