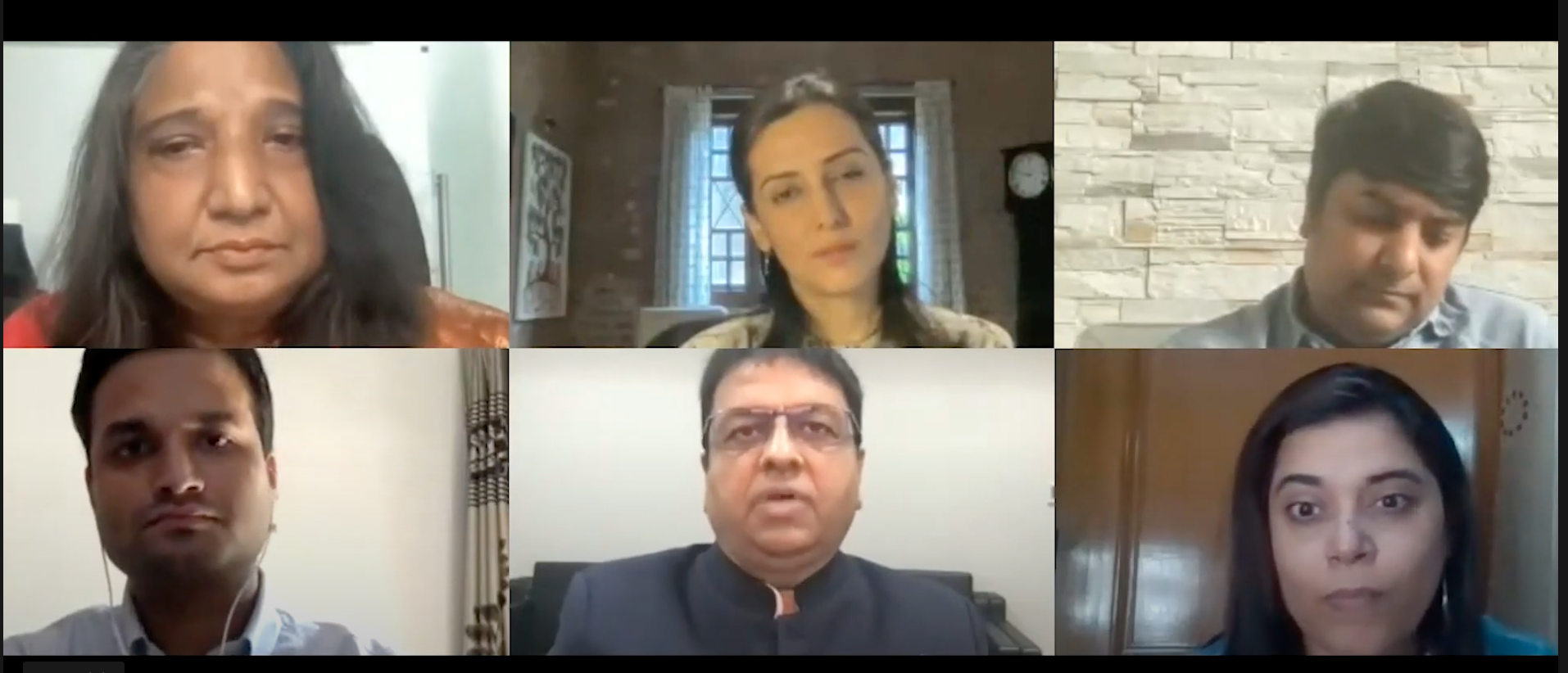 At the Horasis India Meeting, 2021 held recently, GSF Chairman Mr Atul Temurnikar chaired a panel of esteemed guests, highlighting India's New Education Policy (NEP) 2020 and its significance, especially in these challenging times.
Co-hosted by the Confederation of Indian Industry (CII), the Horasis India Meeting, a leading annual convention of Indian business leaders and their global counterparts, was held virtually on July 24, 2021. A gathering of 400 of the most senior members of the Horasis Visions Community came together to discuss how to overcome the Covid-19 crisis and inspire India's future.
You can read the full speech here.
Watch the entire video here.
During the discussion, Mr. Temurnikar elaborated on the NEP 2020 that offers a more liberal education and vocational training to address future technological, social and leadership issues at a global level. He deliberated on the importance of upskilling if India is to contribute determinedly to the world economy as the country is set to have the world's largest workforce by 2027.
"The possibilities are infinite, when these ideas are coupled with the power and innovative streak in India's youth. All we need now is a proper channeling of this power in the right direction to give wind to our sails," said Mr. Temurnikar.
He shared how NEP has the stamp of vision and mission, and eye for detail of Honourable Prime Minister Narendra Modi.
"In 2008, when we set up the Global Indian Mahatma Gandhi Eklavya School for tribal students in Gujarat, we experienced that education was very close to Mr. Modi's heart. And, when we suggested these tribal students actually learn agriculture farming while learning vocational skills at the school, he immediately sanctioned a 10-acre plot next to the school for farming. So, we have personally experienced his passion for education and in educating the poorest of the poor people living in rural areas," said Mr. Temurnikar.
He also shared how the NEP 2020 has given him hope for a more exciting and wonderful future for the coming generations who, he said, are bound to be benefitted from these initiatives, chalked out for their betterment.
Horasis, committed to inspiring the future, provides a unique platform for companies from emerging and developed markets to globalise their organisations.